Augmented reality is becoming an increasingly popular integration for mobile games and apps, but has to compete with similar technologies like virtual reality. Here's what investors should consider before making a purchase.
What are augmented reality stocks?
Augmented reality stocks are stocks from companies that design or produce augmented reality (AR) hardware or software — including chipsets, 3D sensors, headsets, haptic technology, laser projections, varifocal displays and semiconductors.
How do I buy these stocks?
Choose a stock trading platform. If you're a beginner, our table below can help you choose.
Open your account. You'll need to provide your ID, bank account information and Social Security number.
Fund your account. Before you can start trading, you'll need to fund your account with a bank transfer.
Search for stocks. Use a stock screener to sort and filter stocks.
Submit your order. Once you've found a security you'd like to buy, indicate how many you'd like to purchase and submit your order.
Monitor your investments. Log in to your brokerage account to track the performance of your portfolio.
Looking for a new broker? Our top picks
Our top pick for
Long-term investors
Our top pick for
Beginners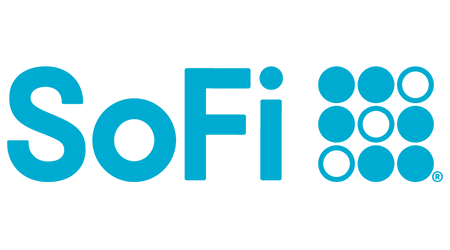 Our top pick for
Active traders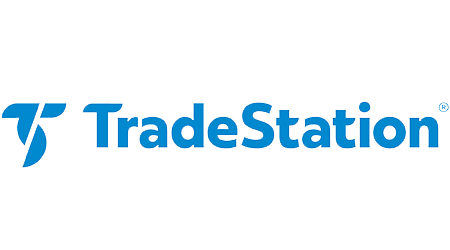 Augmented reality stocks
Augmented reality is a complex technology with many moving parts, including chipsets, sensors, headsets and varifocal displays. While there are few pure-play augmented reality stocks — companies that focus on augmented reality and nothing else — you can add AR technology to your portfolio by investing in companies that contribute to the technology. Select a company to learn more about what they do and how their stock performs, including market capitalization, the price-to-earnings (P/E) ratio, price/earnings-to-growth (PEG) ratio and dividend yield. While this list includes a selection of the most well-known and popular stocks, it doesn't include every stock available.
What ETFs track the augmented reality category?
Most of the ETFs that offer exposure to augmented reality stocks are heavily weighted with software and robotics companies.
Communication Services SPDR Fund (XLC)
Global X Robotics & Artificial Intelligence ETF (BOTZ)
Invesco QQQ (QQQ)
Roundhill BITKRAFT Esports & Digital Entertainment ETF (NERD)
SPDR S&P Kensho New Economies Composite ETF (KOMP)
VanEck Vectors Semiconductor ETF (SMH)
What is augmented reality?
AR is a form of technology that superimposes sounds and images onto what we observe. In this way, augmented reality tweaks our experience of the world around us by adding to what we perceive. The technology typically requires a lens-equipped screen to operate — like the camera on your mobile device — but can also rely on laser projections.
Since augmented reality is a screen-dependent technology, we typically experience AR through a mobile device. Today, a number of mobile games make use of AR technology, including Pokemon Go, Ingress and Harry Potter: Wizards Unite. But the technology can be used in a variety of other ways, too — including AR projections to assist complex neurosurgeries and projections on fighter planes to assist pilots with speed and navigation.
Augmented reality vs. virtual reality
While sometimes used interchangeably, augmented reality and virtual reality are two different sets of technologies. While augmented reality adds to the observable environment, virtual reality aims to replace it entirely.
Virtual reality (VR) is a computer-simulated experience that allows users to interact with a simulated 3D environment. To access this technology, you often need some form of wearable technology, like a VR headset or head-mounted display. Today, virtual reality is being used in video games, training simulators, real-estate tours, online retail, architectural design and more.
Why invest in augmented reality stocks?
Augmented reality is an emerging technology that is chock-full of potential. And market projections are promising.
According to Mordor Intelligence, the global AR market was worth $882 million in 2019 and is expected to grow at a compound annual growth rate (CAGR) of 55.8% from 2020 to 2025. During this time, over 800 million smartphones will be equipped with AR-supporting technology. And other market sectors, like the automotive industry, are also integrating the technology into new models with heads-up displays and AR co-drivers.
Augmented reality is a flexible and adaptive technology with a myriad of practical, real-world applications. Not only do investors have the opportunity to back progressive new technology — they have the opportunity to invest in something they may actually use, both now and in the future.
Risks of investing in augmented reality
Augmented reality is a technology on an upward trajectory, but there are investment risks to consider — namely: data protection regulations and market competitors.
Tech companies have come under public scrutiny in the past for infringing on data privacy rights. AR technology is particularly reliant on consumer locations and cameras to operate. Enhanced data protection regulations could impact the industry's process and hamper growth.
Another consideration is market competitors. Potential is no guarantee of growth and close competitors in the virtual reality and mixed reality markets may take aim at AR companies by targeting the same consumer base.
Compare trading platforms
To invest in augmented reality stocks, you'll need a brokerage account. Review your platform options below.
*Signup bonus information updated weekly.
Disclaimer: The value of any investment can go up or down depending on news, trends and market conditions. We are not investment advisers, so do your own due diligence to understand the risks before you invest.
Bottom line
Augmented reality is a growing technology many of us can access through our mobile devices — but it isn't without its risks. Data protection regulations and pressure from competing technologies may pose threats to this industry's development.
Explore your brokerage account options across multiple platforms to find the account that best meets your needs.
Frequently asked questions