Find celeb-inspired pieces at an affordable price.
ASOS has been providing 20-somethings with cutting-edge fashion since 1999. You'll find everything from party dresses to activewear to workwear, and even maternity clothing.
Popular ASOS coupon codes
| Last checked | Code description | Code |
| --- | --- | --- |
| 10 Jul 2019 | 10% off student discount | ******** |
| 26 Jun 2019 | Men's activewear now available at ASOS | ******** |
| 26 Jun 2019 | Shop plus size clothing today | ******** |
| 26 Jun 2019 | Women's activewear now available at ASOS | ******** |
| 26 Jun 2019 | Shop ASOS and discover fashion online | ******** |
What can I buy at ASOS?
ASOS carries a full range of offerings, including clothing, shoes, accessories, skincare, makeup and hair products. And you'll also find a full range of sizes: curve & plus size, maternity, petite and tall. ASOS also stocks menswear. Its departments include:
What you need to know about using ASOS promo codes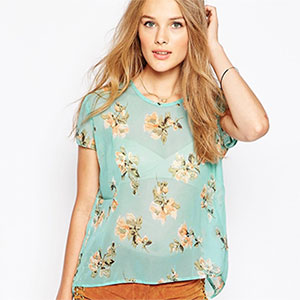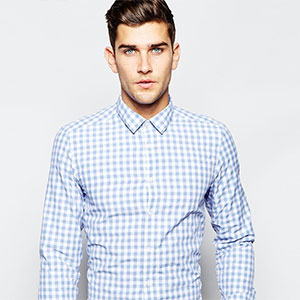 Where do I enter my ASOS promo code?
The ASOS promo code box is located on the Confirm & Pay page, just underneath the Shipping Country. Click on the line that reads Promo / Student Code, and a box to enter your code will appear underneath. Once you've entered your finder.com coupon code, click Apply Code, and the discount will be applied to your ASOS order.
Why isn't my code working?
This can happen for any number of reasons. Some codes are for specific countries and won't work in the US. It might also be because the coupon code has expired, excludes certain items (such as sale items), or you have already used this same code. If you ever find that one of our ASOS codes isn't working, please let us know in the comments and we'll rectify the situation ASAP!
Can I use a promo code to buy gift vouchers?
No, promo codes cannot be used when buying a gift voucher.
About ASOS
Originally branded AsSeenOnScreen, the business model for ASOS was an online store that sold fashion items and pieces of furniture that were featured on popular television shows. Fashion items were most in demand, so the ASOS team focused on sourcing replicas of clothing worn by celebrities and style icons.
And here's a fun factoid about ASOS … Do you know how they came up with the brand's name? The founders of the company wanted to make the clothes seen on celebrities accessible to the rest of us. And that's where the name comes from: AsSeenOnScreen!
As the company began to sell more than just clothes "seen on screen," it shifted away from its original name and re-branded itself as ASOS. By 2001 sales had topped $250 million, and ASOS began to form its loyal customer base of style-conscious 18- to 24-year-olds.
Brands you can purchase from ASOS include…
Adidas Originals
Free People
G-Star
Jack Wills
Kenzo
Mink Pink
New Balance
Nike
North Face
Oasis
One Teaspoon
River Island
Shakuhachi
Talulah
Vivienne Westwood
Tips & tricks for shopping online at ASOS
Sign up for Premier Delivery. If you shop frequently at ASOS, you might want to consider paying $19 a year for Premier Delivery. You get unlimited two-day shipping with no minimum order value. It's not worth it if you only buy one or two things a year, but if you're an ASOS regular, it can save you cash in the long run.
See a runway or celebrity outfit you admire? Check ASOS in six to eight weeks. That's their turnaround time for getting trend pieces and the latest fashions live on site. After all, the site was originally called "AsSeenOnScreen."
Tweet them. If you need to talk to someone at ASOS directly, get them at @ASOS_Heretohelp.
Use the stylists to your advantage. ASOS employs a number of stylists who feature their pick of the hundreds of products ASOS has for sale at any given time. It's a bit like having a personal shopper and uber stylish friend all in one.
Don't rely on size: check the measurements of each piece. ASOS is a little notorious for having inconsistent sizing. Be on the safe side and check your measurements before you hit "purchase."
ASOS drops new products twice a day: in the morning and in the evening. Didn't find want you want? Check back later that night.
Follow ASOS on Instagram. They sometimes use Instagram to announce sales and competitions, but the REAL reason for following ASOS is the #styleinspo and adorable dog pics.
Make use of all the edits. Petite, curve, tall, festival – you never know what you'll find.
ASOS sizing guide: What size do I need?
Womenswear
| US size | Bust | Waist | Hips |
| --- | --- | --- | --- |
| | Inches | Inches | Inches |
| 1 | 31 | 24 | 33 |
| 2 | 32 | 25 | 34 |
| 4 | 33 | 26 | 35 |
| 6 | 35 | 28 | 37 |
| 8 | 37 | 30 | 39 |
| 10 | 39 | 31 | 41 |
| 12 | 41 | 33 | 43 |
| 14 | 44 | 36 | 46 |
ASOS Curve
| US size | Bust | Waist | Hips |
| --- | --- | --- | --- |
| | Inches | Inches | Inches |
| 14 | 43 | 36 | 46 |
| 16 | 46 | 39 | 49 |
| 18 | 48 | 41 | 51 |
| 20 | 51 | 44 | 54 |
| 22 | 54 | 47 | 57 |
| 24 | 57 | 50 | 60 |
| 26 | 59 | 52 | 62 |
How to Measure ASOS women's clothing:
1. Top of shoulder: Measure from collarbone.
2. Bust: Measure across fullest part.
3. Waist: Measure around natural waistline.
4. Hips: Measure at widest part.
5. Inside leg: Measure from top of inside leg at crotch to ankle bone.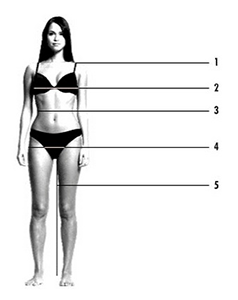 Menswear
Tops, knitwear, casual jackets and shirts

UK/European/USA size
Inches (chest)
Centimeters (chest)
XS
To fit 34-36
86-91
S
To fit 36-38
91-96
M
To fit 38-40
96-101
L
To fit 40-43
101-106
XL
To fit 42-44
106-111
How to measure ASOS men's clothing:
1. Collar: Measure around the neck base where shirt fits.
2. Chest: Measure around the fullest part. Place tape close under arms and make sure tape is flat across back.
3. Sleeve: Measure from the collar, along the shoulders and down the outer arm to the hem.
4. Waist: Measure around the natural waistline.
5. Inside leg: Measure from top of inside leg at crotch to ankle bone.
6. Outside leg: Measure from natural waistline to hem.
7. Center back length: Measure from the center of the collar seam to the hem.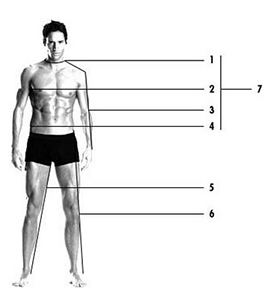 Guide to ASOS maternity sizes
Most of the time, your maternity size will be the same as your pre-pregnancy size – even if you don't feel it. Designers like to make it easy for you to select the right size throughout your pregnancy, so if in doubt, select your regular size. The good news with ASOS is you can return it for free!
ASOS maternity size guide
| US Size | Bust (in) | Waist (in) | Hips (in) |
| --- | --- | --- | --- |
| 0 | 32 | 35.5 | 35 |
| 2 | 33 | 36.5 | 36 |
| 4 | 34 | 37.5 | 37 |
| 6 | 36 | 39.5 | 39 |
| 8 | 38 | 41.5 | 40.5 |
| 10 | 40 | 43.5 | 42.5 |
| 12 | 41.5 | 45.5 | 44.5 |
| 14 | 44.5 | 48 | 47.5 |
| 16 | 47 | 51 | 50 |
How to measure for ASOS maternity: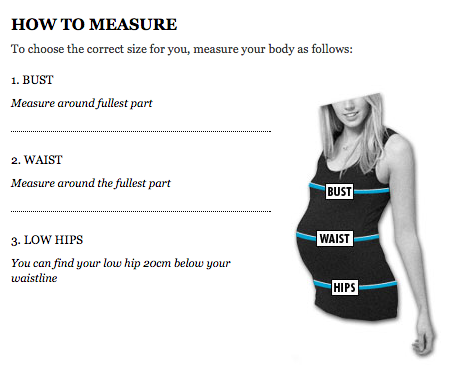 `
`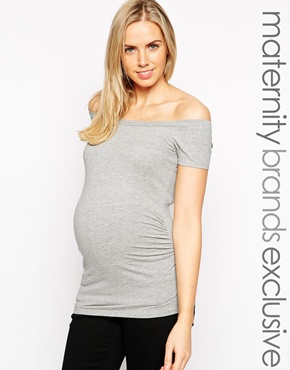 Shipping, delivery and payments
Can I get free delivery?
Yes! Spend $49.99 or more, and ASOS will deliver via standard ground free of charge.
If you spend $120 or more, you'll earn free two-day shipping.
Another way to snag free two-day shipping at ASOS is to pay $19.00 per year for Premium shipping. This includes unlimited two-day shipping on every order for the whole year, with no minimum threshold to qualify.
Shipping costs
If you don't qualify for free shipping or would like your order to get to you faster, you can select one of these shipping options:
| Shipping option | Cost | Delivery speed |
| --- | --- | --- |
| Standard | $4.99 | Up to 6 business days |
| Standard Click & Collect | $4.99 | Up to 6 business days |
| Two-day | $7.99 | 2 business days |
If you choose Standard Click & Collect shipping, your order will be sent to the nearest UPS collection point for pickup. As soon as it arrives, you'll get an email with your UPS tracking reference. You'll need to bring this and your ID to pick up your package. If you don't collect it within ten days, it will be sent back to ASOS.
How can I track my order?
You can find the tracking link in your purchase confirmation email or by logging into your ASOS account.
Payment options
Pay for your ASOS order securely online using Visa, Visa Electron, Mastercard, American Express, Laser, Delta, Solo, PayPal, Google Pay or Apple Pay.
A couple notes about your ASOS payment:
If you're using

Apple Pay on a Mac device, you will only see this payment option while using Safari if you're running the Mac OS Sierra operating system.

If you want to pay using a gift voucher, you'll have to first enter its 16-digit code in the Wallet section of your account. Then at checkout, you should see the Redeem voucher to use your gift.
If you're buying a gift voucher, you'll need to purchase it in GBP currency.
What's ASOS's return policy?
ASOS will let you return any item for a full refund – including sale items – within 28 days of your order, free of charge. Items do not need to be returned in the same packaging, but they do need to be returned in good condition, so make sure you package them properly! Use the pre-paid shipping label that comes with your original package. Returns take about 10 days to process.
Can I exchange for a different color or size?
ASOS doesn't accept exchanges outside of the UK. Instead, you will have to return the unwanted item for a full refund, then purchase the new item separately.
Are ASOS returns free?
Yes. Your original package will come with a pre-paid label on your returns note. Use this to return your item(s) through USPS.
How do I return an item to ASOS?
To return an item to ASOS, simply attach the pre-paid shipping label that came with your original package to the outside of the box. Make sure no other barcodes or addresses are showing. Then, place your items back in the box, including all original packing whenever possible. Mail your return via USPS. Alternatively, you can schedule a pickup on the U.S. Postal Service's website.
ASOS returns address
The correct returns address will already be printed on the free pre-paid return shipping label sent with your original package. If you can't find your label, contact ASOS customer support via live chat or through its secure online email form for instructions on how to obtain a new one.
When's the next sale?
ASOS runs frequent sales and deals throughout the year, especially at the kickoff of new seasons, so make sure you check back regularly to snag the best prices.
If you're a student, you can sign up for free on its website and earn a cool 10% off every order as long as you're in school. You'll also be eligible to enter various sweepstakes for students, where you could win up to $1,000 worth of ASOS merch.
For non-students who still want to save a little cash on stylish clothing, check the Outlet tab of ASOS's website. Here, you'll find deep discounts on all types of different styles, including maternity clothing — sometimes for more than half the original price!
What sets ASOS apart?
Celeb style! If you want to purchase what you saw your favorite actress wearing in US Weekly, this is the place to find it. ASOS carries its own branded clothing in addition to all of the top designers. If you're looking for cutting-edge, of-the-moment fashion, you'll find it here.
What do people really say about ASOS?
People seem to either love or hate ASOS. The majority of the reviews on TrustPilot either fall into the best or the worst category. One reviewer praised its fast delivery and good quality, while another said her experience started off sub-par and then escalated to "HORRIBLE."
How can I contact customer support?
You have many options for getting in touch wit ASOS about your order. Initiate a chat online, tweet at ASOS (@ASOS_HeretoHelp), pose your question on its Facebook page, connect on Facebook Messenger or send an email.
Pros & cons of shopping at ASOS
Pros
You can return your order within 28 days from date of receipt.
ASOS ships orders over $49.99 to customers for free!
Pay for your order in a variety of currencies including US dollars and British pounds.
Items are sourced ethically – ASOS promises to only obtain goods from supply partners who produce items without exploitation or unlawful practices.
Cons
ASOS only accepts one code per order.
It can take some time to receive your order from ASOS, but if you spend $140 and above and enter an express shipping promo code you'll receive free express shipping.
Bottom line
ASOS brings its customers the latest fashions worn by their favorite celebrities, and more. It's a great place to shop for your next big-event dress or that perfect outfit for your night out this weekend.
ASOS FAQs
Or check this out:
Fashion news