Finder is committed to editorial independence. While we receive compensation when you click links to partners, they do not influence our content.
Arvest Bank routing numbers
Find the correct numbers to set up payments, transfers and autopay in the US and worldwide.
Routing numbers are codes of between 8 and 11 digits used by Arvest Bank and other banks to help financial institutions identify the location of your account. Called ACH, wire transfer and SWIFT numbers, they're used to process checks, set up autopay, make online payments and transfer money in the US and around the world. Learn how to find the exact routing number you need for your Arvest Bank account.
Which Arvest Bank routing number do I need?
The routing number you need to send or receive money through Arvest Bank depends on whether your payment or transfer is domestic or international.
| Transaction | Type of routing number | Arvest Bank code |
| --- | --- | --- |
| Payments and debits between US accounts | ACH routing number | 082900872 |
| Wire payments between US accounts | Domestic wire transfer number | 082900872 |
Arvest Bank ACH transfer routing number
The ACH routing number for Arvest Bank is 082900872. Short for Automatic Clearing House, ACH numbers are unique to each bank in the US. The ACH number and your bank account number are used by banks and transfer apps like Zelle or Cash App to identify the exact account payments should be taken from and sent to.
Arvest Bank wire transfer routing number
The routing number for US wire transfers through Arvest Bank is 082900872. You can use this same number to receive international wire transfers to your Arvest Bank account.
Arvest Bank SWIFT code
The SWIFT code for international wire transfers through Arvest Bank is . SWIFT codes are a unique combination of letters and numbers that identify specific banks and financial institutions around the globe. Codes indicate four pieces of information used to exchange money internationally between accounts:
The bank's name
Its country code
Its main headquarters
A particular branch
How to confirm the routing number for Arvest Bank on your own
Look at a paper check associated with your Arvest Bank account to find the routing and account numbers for your account.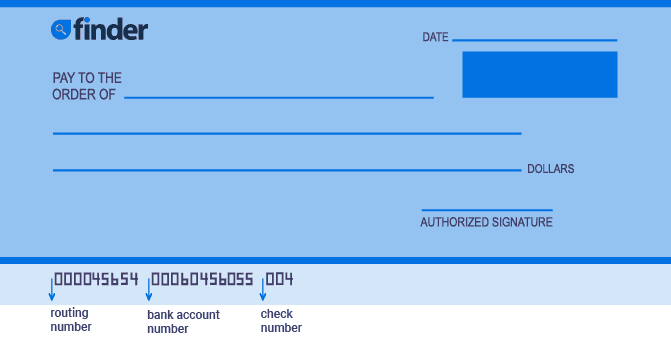 Other ways to confirm the correct Arvest Bank routing number include:
Call your bank. Your local Arvest Bank branch or toll-free support line can provide you with routing numbers.
Sign in to your online account. Many online bank systems allow you to view the routing and account numbers from your customer dashboard.
Search Fedwire. Use your name, city or state to look up routing numbers for Arvest Bank or double-check the one you have is correct.
Can routing numbers for Arvest Bank change?
Yes. A bank may be assigned more than one routing number depending on its size and the number of states it services. While Arvest Bank is headquartered in Fayetteville, services or branches in states outside of Arkansas may require a different routing number. Confirm routing numbers with a Arvest Bank agent if you're not sure.
Bottom line
Routing numbers help banks identify your exact account to make digital payments, transfer money and even process paper checks between branches, states and countries. Learn more about how Arvest Bank and other financial institutions use these codes to manage your money in
our guide to routing numbers
.