Finder is committed to editorial independence. While we receive compensation when you click links to partners, they do not influence our content.
11+ apps like Uber you can use today
On-demand car booking apps for savvy commuters to compare.
If you're finding Uber's prices too steep, can't find a driver in your area or are simply searching for an alternate rideshare service, these apps can zoom to your rescue — here in the US or around the world.
Apps like Uber in the US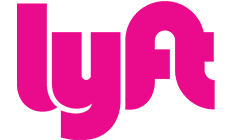 Lyft
The second-largest ride-hailing app in the US offers a service nearly identical to Uber. Enter your current location and destination, and Lyft sends a driver to pick you up. In fact, casual riders may not even notice a difference between the two services.
Lyft can be a great option for people who frequently hail rides. The Lyft Pink subscription is $20 per month and gets you 15% off each ride, plus other perks like priority airport pickup.
Where? 24/7 pretty much anywhere you can catch an Uber, but only in the US.
Cost? Similar to Uber — unless you get Lyft Pink, which could help you save money.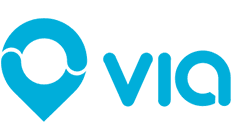 Via
Via fuses the convenience of Uber with the efficiency of public buses. You can summon a Via ride at any time, but it's a corner-to-corner service — and it usually transports more than one passenger at once.
Exact services vary by region, so you'll want to research what kind of transportation it offers in your city before jumping on board.
Where? Via is available in the following locations, with varying hours and services:

Alabama
California

Cupertino
Los Angeles
West Sacramento

Illinois
Massachusetts

New York
Texas
Utah
Washington, D.C.
Washington

Cost? It could be cheaper or pricier than Uber, depending on your destination. It's worth comparing both if you regularly hail rides.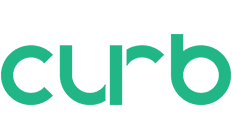 Curb
Curb is for hailing taxis and other professional drivers. It can be great for folks who want a more standardized experience than typical ridesharing apps.
Instead of getting picked up in someone's personal car, Curb connects you with a traditional provider. But you'll still pay for the ride through the Curb app.
With Curb, you can also book rides up to 24 hours in advance.
Where? Curb is available in 30 major US cities, including NYC, Chicago, Los Angeles and more. Check its cities page to see whether it's available in your town.
Cost? You'll pay the rate set by the taxi company, plus a $2 service fee that goes to Curb.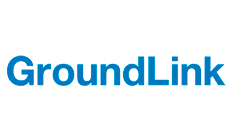 Groundlink
This transportation service is aimed at professionals and folks that want a classy ride in a black car. It has its own fleet of vehicles and professional drivers. You can book round trips, point-to-point rides with multiple stops or pay by the hour.
Groundlink isn't new to the scene — it was founded in 2003 — but it's secured a niche in the upscale market. Its bread and butter is pre-scheduled rides you can book through its website or the app — though its on-demand Ride Now service is available in some of the largest cities nationwide.
Where? Groundlink is available in all US cities. However, on-demand service is only available in Boston, Chicago, Dallas/Ft. Worth, Houston, Newark, New Jersey (to and from EWR) and New York.
Cost? Rates vary depending on the type of vehicle you order. Every trip has a $3 service fee and tipping is not required.
Which app like Uber is cheapest?
Unfortunately, there's no easy answer to that question. The price of your ride depends on your location, the availability of drivers, demand and more.
The best way to find the cheapest rideshare service is to try all four — Uber, Lyft, Via and Curb — and compare accordingly. It's unlikely that the difference will be more than a few bucks.
You could also try downloading an app that lets you compare all three services at once. We like Bellhop and GoA2B because they're free to use and easy to hook up to your Uber and Lyft accounts.
Rideshare apps with limited availability
These apps like Uber are either on the up-and-up or out-and-out. For now, they're only available in a handful of cities.
| App | Here's where you can use it |
| --- | --- |
| Flywheel | Washington, DC |
| Gett | New York City and New Jersey |
Apps like Uber around the world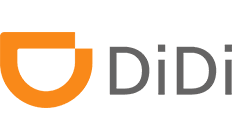 DiDi
DiDi is a Chinese ridesharing app that lets you order taxis and private cars. With over 31 million drivers and 550 million users globally, it's one of the largest taxi hailing services operating in Asia, Australia and South America.
Its users are so loyal that the only way Uber could enter the Chinese market was to merge with it.
Where? DiDi is available in the following countries:

Australia
Brazil
Chile
China
Colombia
Japan
Mexico

Cost? DiDi is approximately 10% cheaper than Uber. It also has a generous $20-referral bonus for anyone who shares the app.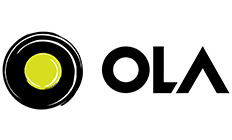 Ola
Ola is India's most popular on-demand transportation app, with peer-to-peer rides, taxi hailing and food delivery services.
Where? Australia, England, India and New Zealand — with plans to keep expanding.
Cost? Rates are similar to Uber. Ola offers launch fare discounts when it opens up in a new city as well as first-time rider deals.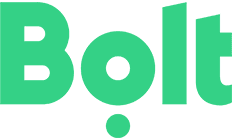 Bolt (formerly Taxify)
Based in Tallinn, Estonia but available in hundreds of cities worldwide, Bolt offers peer-to-peer ridesharing, food delivery and electric scooter rental.
Where? Throughout major cities in Africa, Asia, Australia, Europe and North America. Check its city list to see if it's available in your destination.
Cost? Similar to Uber. First-time users can score a free ride credit.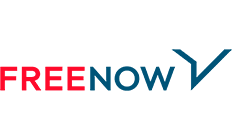 Free Now (formerly Mytaxi)
Hail, book and pay fully-licensed taxi drivers and peer-to-peer rideshares in 10 key European countries.
Where? 100+ cities throughout Austria, Germany, Ireland, Poland, Portugal, Romania., Spain, Sweden and the UK.
Cost? Similar to Uber, except if you're hailing a taxi in which case the taxi driver sets the rates.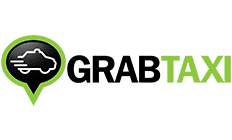 Grab Taxi
Grab Taxi serves eight countries around Southeast Asia. You can order a taxi or private driver, hitch a ride with drivers on their daily commute, share your ride with others and book seats on coaches.
Where: Cambodia, Indonesia, Malaysia, Myanmar, Philippines, Singapore, Thailand, Vietnam.
Cost: Varies depending on the service. Taxis are the most expensive — rideshares are more economical.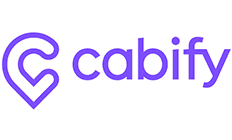 Cabify (formerly Easy Taxi)
Cabify connects passengers with taxis through its easy-to-use app. There's also in-app messaging between rider and driver.
Where? Latin America, Portugal and Spain.
Cost: Easy Taxi provides you with estimated fares prior to booking, which are charged at taxi rates.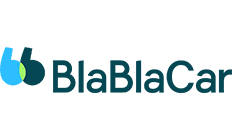 BlaBlaCar
Rideshare service BlaBlaCar is a modern carpooling app that connects drivers on their daily commute with riders on similar routes.
With verified member profiles and reviews, you can even rate how talkative your driver is.
Where? Various countries worldwide include Belgium, Brazil, Germany, India, Mexico, the Netherlands, Portugal, Russia, Turkey, the UK.
Cost? The driver determines the price of the ride — though you can find rides for less than the cost of taking public transport.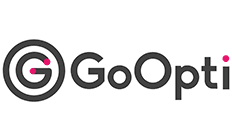 GoOpti
GoOpti specializes in shared and private airport transfers between major airports and remote cities and towns within Europe. You can use it for booking transfers in advance or on demand. It has its own fleet of GoOpti vans with certified drivers.
Where? Albania, Austria, Croatia, Germany, Hungary, Italy, Kosovo, Macedonia, Slovenia. Check its map of routes to see if it might be useful for your travels.
Cost? Fare varies depending on the route, but it's usually cheaper than a taxi.
Bottom line
Here in the US and around the world, there's a plethora of apps that can get you rides in a matter of minutes — whether you prefer traditional taxis or catching a ride with a peer.
Or if you're just looking for a cheap deal, check out our Uber discounts and deals.
Frequently asked questions
Car rental deals for longer travels
More guides on Finder