Apple working to fix iPhone X touchscreen issues caused by cold weather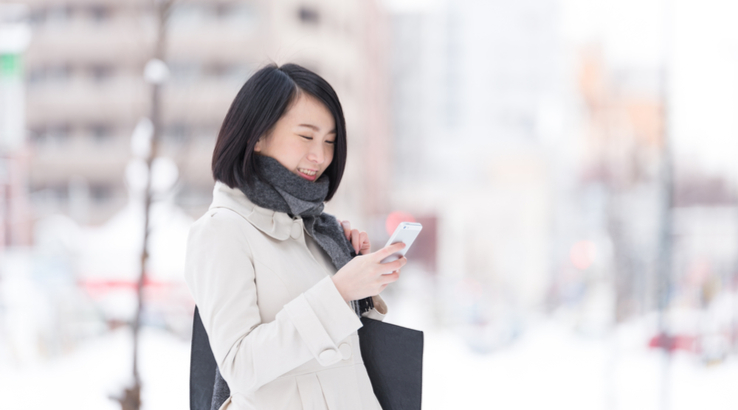 Is your new iPhone giving you the cold shoulder?
Reports have surfaced about a possible software update that would keep the iPhone touchscreen from becoming unresponsive in cold weather after The Loop reached out to Apple about the issue.
Imagine stepping outside first thing in the morning to walk your dog, only to be greeted by a brisk wind chill of -4 degrees. With shivering hands, you pull out your iPhone to catch up on what you've missed overnight. Almost instantly, your Touch ID stops working. Soon the entire touchscreen becomes unresponsive and the display flips to black. Underneath a simple icon of a thermometer, the device warns you that it's too cold to function properly. Only after it has thawed out indoors for about 20 minutes does it come back to life.
That's what happened to one finder staff member amidst freezing temperatures in Ottawa, Canada this week.
A recently posted Apple iPhone subreddit revealed many users were experiencing similar issues across North America. Some users commented that locking and then unlocking the screen fixes the issue.
iPhones are designed to operate in temperatures between 32 and 95 degrees Fahrenheit in order to protect their sensitive electronics from damage via low voltage. But the protective measure is actually software-based, not hardware-based. So as winter sets in across the country, the inconvenience of not being able to use your iPhone is likely to affect more and more users.
In response, Apple is reportedly working on a software fix that will be released in a future iOS update.
"We are aware of instances where the iPhone X screen will become temporarily unresponsive to touch after a rapid change to a cold environment," an Apple spokesperson told The Loop. "After several seconds the screen will become fully responsive again. This will be addressed in an upcoming software update."
It's only been two months since Apple unveiled a trio of new iPhone models; the iPhone X, iPhone 8 and iPhone 8 Plus. While many Apple users live in places that regularly experience cold weather, iPhone X customers don't have a physical home button and must rely on facial recognition software to unlock their devices.
Apple Pay Cash, Apple's peer-to-peer payments service, has arrived in the latest iOS update, allowing users to pay people via their cell phone's messaging service and make purchases in stores, in apps and online.
If you haven't upgraded to one of the new iPhones yet – and you aren't deterred by the cold weather issue – Black Friday presents a prime opportunity to get a great deal on one. The top smartphones on the market are among the items attracting the hottest Black Friday deals. See how much you could save on a new iPhone by checking out the upcoming deals at Apple, Amazon, Best Buy, Target, Walmart and more.
Picture: Shutterstock