How Google and Apple are working together to track coronavirus through your phone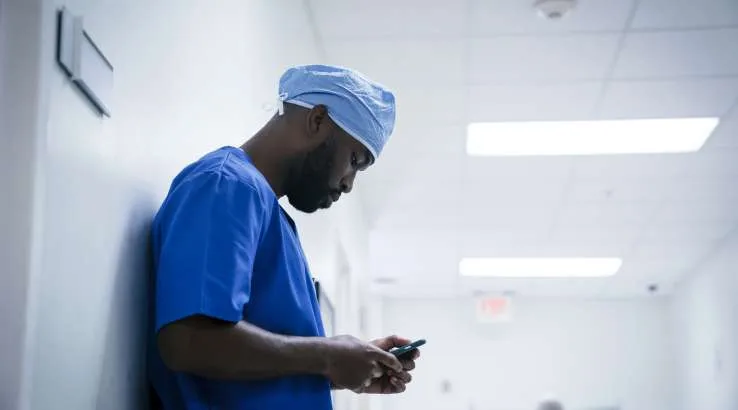 The tech giants are collaborating on contact tracing technology – here's what we know so far.
Apple and Google have outlined plans to collaborate on new contact tracing technology that will use mobile phones to track the spread of coronavirus.
Contact tracing, which identifies where a person has been and who they have been in contact with, is a key technique for containing the spread of coronavirus during the current pandemic.
"Contact Tracing makes it possible to combat the spread of the COVID-19 virus by alerting participants of possible exposure to someone who they have recently been in contact with, and who has subsequently been positively diagnosed as having the virus," the draft specification for the technology says.
The collaboration will roll out over the next few months. By May, the two tech giants will release an application programming interface (API) that can be used by government public health authorities. Many such authorities are working on or have already released apps that share information about the virus.
Creating a common API will mean that development and enhancement of these apps will be quicker, as there will be less need to use different technology for different types of phones.
Later in 2020, both companies plan to build Bluetooth-based contact tracing technology into their mobile phone operating systems, iOS (from Apple) and Android (from Google).
Apple and Google dominate the US smartphone space, with iOS having 60.1% of the market and Android 39.7%, according to Statcounter.
How will Apple and Google deal with privacy?
Both companies have stressed that the technology will be "opt in", so individual consumers will need to activate it before it can be used by any official apps.
"Privacy, transparency, and consent are of utmost importance in this effort, and we look forward to building this functionality in consultation with interested stakeholders," Google said in a blog post about the collaboration. "We will openly publish information about our work for others to analyze."
The same statement was published on Apple's site, an unusual development between two companies that are usually fierce commercial rivals.
"Contact tracing can help slow the spread of COVID-19 and can be done without compromising user privacy," Apple CEO Tim Cook wrote in a tweet announcing the initiative, adding that this can be done "in a way that also respects transparency & consent".