Apple CarPlay now supports Tidal streaming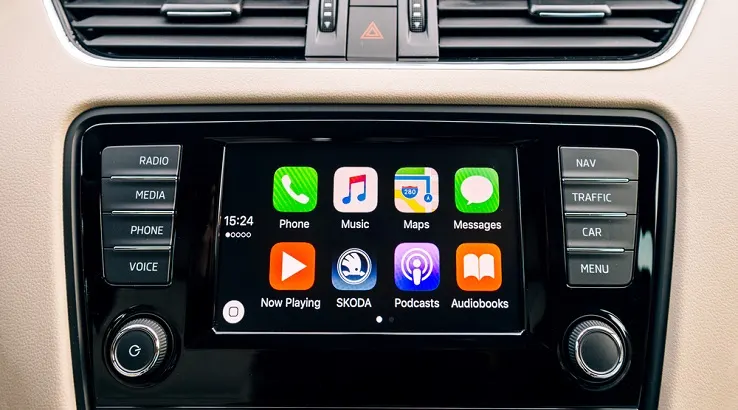 Around 50 different auto manufacturers, including over 200 current and upcoming models, support CarPlay.
Apple CarPlay, a way to access your iPhone's capabilities from your car's built-in display, is now compatible with subscription streaming service Tidal, allowing users to access music and playlists from their dashboard.
Tidal revealed it would be added to the list of music streaming services — including Spotify, Google Play Music and the BBC's iPlayer Radio — as part of Apple's evolving on-board system in a tweet posted earlier this week.
We're proud to announce that TIDAL is now CarPlay compatible! Get ready to access all your favorite music & TIDAL playlists right from your car's dashboard. pic.twitter.com/JqqMFbJlwg

— TIDAL (@TIDAL) December 6, 2017
Apple CarPlay is a system available to iPhone users whose devices come with a Lightning charging cable. This includes iPhones SE, 5, 5C, 5, 6, 6 Plus, 6, 6S Plus, 7 and 7 Plus, 8 and 8 Plus and the popular iPhone X.
CarPlay works by connecting your phone to your vehicle via the charging cable. This casts a familiar iOS interface to your vehicle's dash display, giving drivers the ability to control select apps and their phones by turning knobs, using the display's touchscreen or via voice command prompts.
Every major auto manufacturers has or is planning to launch car models that support CarPlay connectivity. Most vehicles that are compatible are newer-model cars, including 2017 and later. Audi, BMW, Chevrolet, Ford, Hyundai, Kia, Mercedes-Benz, Mitsubishi, Toyota and Volkswagen are some of the top manufacturers with the most CarPlay-enabled models, but most other brands have at least a handful of new models that work with CarPlay.
Discover the full list of automobile manufacturers currently offering Apple CarPlay support.
Apple CarPlay also provides aftermarket solutions, available from a range of audio electronics companies including Alpine, JBL, JVC, Kenwood and Pioneer. These units suit various budgets, ranging from $400-$1000.
Android Auto is Apple CarPlay's direct competition. The system is available across 67 brands and supported in over 400 models, including many of those who have also made allowances for Apple's CarPlay system.
If you're planning on buying a new vehicle, making aftermarket installations or looking to protect your current investment, it's important to compare car insurers and policies to ensure you're getting comprehensive coverage.
Picture: Shutterstock