Americans ditch tradition, plan on giving experiential gifts this Christmas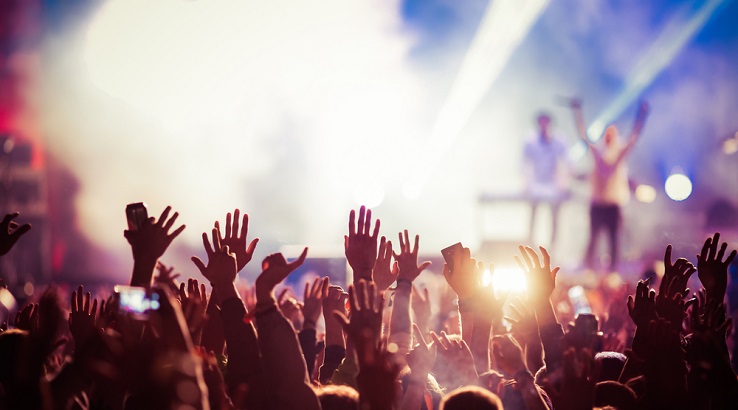 Popular gift-giving experiences include travel vouchers, gym memberships and murder mystery dinners.
Many American shoppers wishing to treat or surprise their family and friends over Christmas are ignoring the obvious retail options available to them, instead opting for less tangible gift ideas, such as spa treatments, concert tickets and adventure experiences, according to the latest research survey.
The NPD Group, a global information company, released findings from its 2017 Holiday Purchase Intentions Survey, which found almost two-fifths of US consumers (39%) plan on purchasing experiential gifts this holiday season. Additionally, purchase intent is down across many general merchandise categories this year.
Giving the gift of an experience is a smart choice, considering many products, appliances, toys and other tangible gifts often sell out fast during the holiday shopping season. Experiences, however, can usually be purchased, gifted and then used at a later date, often at the recipient's discretion.
Almost half (48%) of those surveyed said they would buy food/beverage experiences. These include wine tastings and dining vouchers. Around one third (32%) intend to purchase tickets to an event such as a concert or a musical. A similar proportion (31%) said they would give the gift of a spa treatment, while a little less than a quarter (23%) planned on shopping for travel experiences, such as airline tickets, hotel stays and more.
Subscription service gifts are growing in popularity among shoppers. Although only a small proportion of consumers (7%) plan on buying these as gifts this year, the heightened demand for these services — such as Netflix, Spotify and delivered boxes — will likely see an increase in subscription gift intentions in years to come.
Gift cards are also popular among shoppers (45%). Only one quarter (25%) don't plan on buying them this year.
The youngest generations are the keenest on buying up experiences and subscription services as gifts this holiday season. Gen Z and millennial shoppers, as well as those households with children and annual incomes above $75,000 are the likeliest to make these types of purchases. However, Gen Z aren't as interested in giving gift cards as higher income households and those with children.
Which experiences or intangible gifts do you plan to purchase this holiday season?
| Type | % of shoppers |
| --- | --- |
| Food/beverage experiences | 48% |
| Tickets to an event (sporting events, concerts, theater/play/musical, etc.) | 32% |
| Spa certificate (manicure, pedicure, massage, facial, etc.) | 31% |
| Travel (certificate/tickets for airline, hotel stay, etc.) | 23% |
| Interactive experiences (interactive theater, escape rooms, murder mystery dinners, etc.) | 12% |
| Membership to gym/fitness classes | 11% |
| Tours (walking tours, sightseeing, etc.) | 11% |
| Adventure experiences (race car driving, scuba diving, etc.) | 11% |
| Educational/Enrichment experiences (cooking classes, pottery classes, dance lessons, etc.) | 10% |
| Certificates to experience-dedicated websites | 7% |
Check out our gift ideas to find discounts, promo codes and savings on a range of different experiences.
Picture: Shutterstock