Americans borrowed $6.12 billion for medical emergencies — mostly on credit cards
The very nature of accidents is that they're rarely predictable. However research reveals that Americans are often unprepared for the costs that come with unexpected surgery, ambulance rides and other medical emergencies. With 44% of all Americans saying they don't have the means to pay for a $400 emergency, that's a lot of us having to look elsewhere for help.
Add to that the millions of American adults that are uninsured or underinsured, and it's understandable that emergency departments deliver nearly half of all medical care in the United States, according to a recent University of Maryland School of Medicine study.
Without health insurance, many of us end up taking out loans to cover the expensive bills that come with hospital stays and doctor visits.
How Americans borrow money for medical emergencies
Recent finder.com research reveals that 6.39 million adults in the United States turned to loans to pay for medical emergencies in 2017, borrowing an average $958 per emergency. That's a total $6.12 billion borrowed to cover medical bills and related costs.
For context, Americans borrowed nearly half as much ($3.48 billion) to marry but nearly three times more ($17.5 billion) to invest in or revitalize a small business.
Most of us who borrowed to foot a bill did so with a credit card, with more than two-fifths of American adults (41.5%) opting to swipe or dip their cards. Borrowing money from friends and family (30.2%) was also a common method.
Nearly a quarter of US adults (24.5%) chose to apply for a personal loan to finance their medical bills.
What's the most cost-effective way to finance a medical emergency?
Our research used a waterfall method of paying down debt to calculate the most economical financing option: a payday loan. But "economical" doesn't mean most practical, given the average payday loan requires repayment in just two weeks — not a lot of time if you don't have the capital today. Still, a payday loan for $858 would result in just $17.47 in interest on the principal.
For those requiring more time to repay what they borrow, the next most economical option is a personal loan. Taking out a typical personal loan to cover that same $858 principal, you'd pay $100.20 in interest over 24 months at 10.57%.
The typical credit card charge requires an average 13 months to pay back at an average rate of 18.62%, resulting in an extra $95.25 in interest on an $858 charge.
Peer-to-peer lending allows for repayment terms that average three years. Its 18.01% interest rate is similar to that of credit cards but results in an additional $257.22 in interest over the long life of the loan.
Here's a breakdown of what you can expect to pay through these four popular borrowing methods.
| Method | Average interest rate | Average loan term | Interest paid on principal |
| --- | --- | --- | --- |
| Credit card | 18.62% | 13 months | $95.25 |
| Personal loan | 10.57% | 24 months | $100.20 |
| Short-term payday | 400% | 2 weeks | $17.47 |
| Peer-to-peer lending | 18.01% | 38 months | $257.22 |
An overview of health care in the United States
The latest Gallup-Sharecare Well-Being Index results show that the percentage of US adults without health insurance was 12.2% at the end of 2017, up 1.3% from a record low of 10.9% one year earlier at the close of 2016.
Most uninsured Americans come from low-income families. Given the limited availability of public coverage in some states, adults are more likely than children to be uninsured, according to the Henry J. Kaiser Family Foundation.
Emergency room bills for out-of-network care are 4.4 times more than what Medicare allows for the same services, costing Americans over $3 billion a year, reveals a national study by the Johns Hopkins School of Medicine.
Average emergency room costs vary depending on the level of treatment you require. But a 2013 National Institute of Health study put the average cost per visit at $1,233, with other estimates suggesting that average charges exceed $2,000.
What you need to know before borrowing money for medical emergencies
Before financing your unexpected doctor and hospital bills, weigh the average period in which you're able to repay what you borrow. Higher rates that come with a payday loan may actually result in less interest, if you can pay off the principal in time.
If you don't think that you can pay off the monthly payments required to pay off your loan on time, turn to friends or family for help. That way, you can focus on what's most important: taking care of yourself for an easy recovery.
For media inquiries: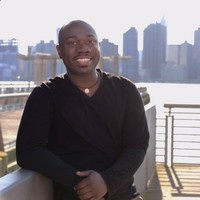 Allan Givens
Public Relations Manager
203-818-2928
allan.givens@finder.com

Nicole Gallina
Communications Coordinator
347-677-4931
nicole.gallina@finder.com