Kabbage becoming part of American Express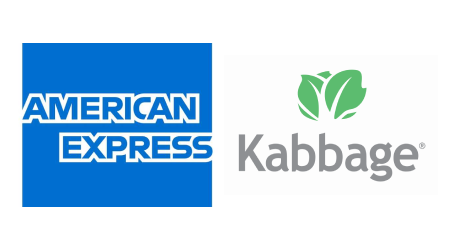 A leading business lender may soon be backed by the credit card giant.
American Express announced on Monday that it has officially entered into an agreement to acquire Kabbage, one of the top online lending platforms for businesses and the second-largest PPP lender. The acquisition would include Kabbage's full team and nearly all of its suite of products.
What does this mean for small business owners?
With over 60 years of experience in commercial credit cards, Amex has the ability to bring Kabbage's platform to a wider range of customers. This may result in more businesses having access to insights regarding their cashflow and a better ability to manage potential drops in revenue. Kabbage uses real-time data to forecast financial need based on previous activity. This could benefit current Amex cardholders looking to better understand when they need to utilize their card or other financing options to cover gaps in cashflow.
Kabbage also offers a wide range of products, including short-term business lines of credit, checking accounts and credit card processing (known as Kabbage Payments). With Amex's emphasis on utilizing Kabbage's technology, this could indicate plans to offer more than just credit cards to small business owners in the coming years.
Amex states that it now plans to "offer a broader set of cashflow management tools and working capital products" to its customers. While no changes to either company have been confirmed, this could potentially mean that Amex will be expanding beyond business credit cards into the loan sphere.
What does this mean for current Kabbage borrowers?
Kabbage's existing loan portfolio was not included in the purchase agreement, and no statements have been made by Kabbage regarding how it will service current customers. Keep an eye out for future developments on how it plans to handle loans — and its checking accounts — as it transitions into Amex.
With Amex backing it, Kabbage may be able to improve its options and offer more in the future. But with the purchase still in progress, we won't know what's in store for either company until the acquisition closes later this year.
Reasoning behind recent lender acquisitions
Kabbage and Amex are just one of many recent mergers and acquisitions happening in lending. Another business lender, OnDeck, recently sold to Enova — best known for the short-term personal loan brands CashNetUSA and NetCredit.
These shifts in the loans market are the result of changing trends as both lenders and consumers adjust to the financial landscape amid COVID-19 and an economic recession. Banks continue to tighten their standards, which leaves many business owners with fair credit behind. And as the supply for competitive loan terms decreases, many businesses turn to short-term options like Kabbage and OnDeck as expensive last resorts.
Other factors, like Kabbage's technology and OnDeck's high customer approval rating, also play into these acquisitions. Overall, it seems larger lenders are seeking to expand their reach by working with established short-term lenders to serve the business owners banks may no longer be willing to fund.
Photo: Amex and Kabbage