Amazon is canceling one of its grocery delivery services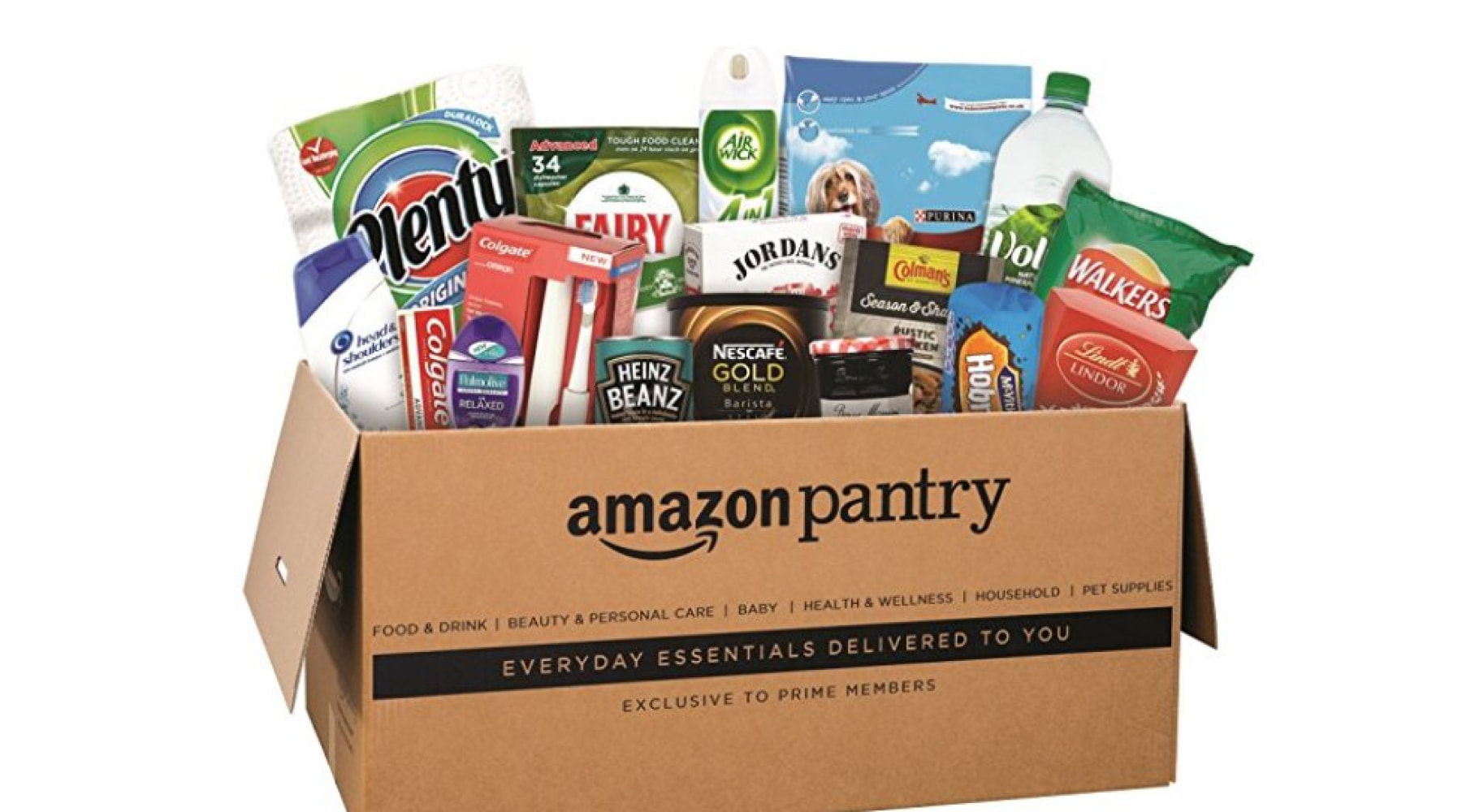 With Amazon Pantry discontinued, here's where to shop instead.
Amazon announced that it's discontinuing Amazon Pantry, a service that offered items like canned food, cleaning supplies, bottles of water and other bulky household products. Shoppers don't have to worry, though — the service is being folded into Amazon's shopping site.
"As part of our commitment to delivering the best possible customer experience, we have decided to transfer Amazon Pantry selection to the main Amazon.com store so customers can get everyday household products faster, without an extra subscription or purchase requirement," an Amazon spokesperson told Bloomberg.
Going to miss Amazon Pantry? Here are a few alternative retailers you can shop for your groceries and household supplies.
Target
You can shop household items in bulk from Target, like extra-large drawstring trash bags, laundry detergent and toilet paper. You'll also be able to find some of those larger pantry items, such as a 24-pack of bottled water, in Target's grocery section.
Shipping cost
$9.99 for non-members of Target's Shipt program. If you're a member of Target's Shipt program, it's free for orders of $35 or more.
Delivery time
Same-day delivery for orders over $35.
Fresh Direct
While not available in bulk, you can find plenty of items for your pantry when you shop Fresh Direct, including canned food, snacks for your cupboard and kitchen staples like Ziploc bags and storage containers.
Important to note:
Fresh Direct is only available in New York, New Jersey, Connecticut, Pennsylvania, Delaware, Washington D.C., Jersey Shore (summers only) and Hamptons (summers only).
Shipping cost
Varies based on state but runs between $5.99 and $15.99, with a minimum order of $30. Free delivery when you sign up for DeliveryPass.
Delivery time
Varies, though same-day delivery is available in select areas. Once you reach checkout, you'll have the opportunity to choose a delivery slot.
Thrive Market
If you're looking for healthy pantry staples, go with Thrive Market. This food delivery service is all about natural, organic products, and you'll find everything from flour and canned tomatoes to vinegar and rice.
Shipping cost
Shipping is free on all orders over $49. Orders

less than $49 will come with a $5.95 shipping fee.
Delivery time
Orders arrive within

2-3 business days.
Instacart
This delivery service allows you to stock up on plenty of pantry items from a number of grocery stores, including Costco, Gelson's, Publix and Wegmans.
Shipping cost
Starts at $3.99 for same-day orders over $35. Instacart Express members score free delivery on orders over $35 per retailer.
Delivery time
Schedule a delivery time that works best for you and get groceries in as little as two hours.
Photo: Amazon