Amazon Fresh ceases delivery service in some regional areas of the US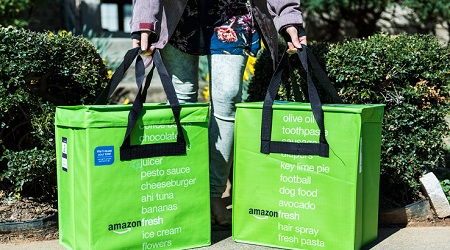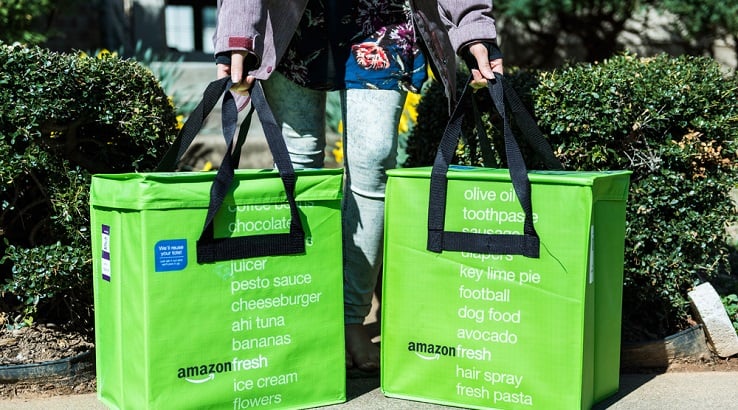 The delivery service remains operational in many large cities such as New York City, Boston and Dallas.
Amazon emailed customers in at least nine different US states last week to inform them that their Amazon Fresh delivery service will no longer be available in certain areas and regions from late November.
Amazon Fresh customers in California, Connecticut, Delaware, Maryland, Massachusetts, New Jersey, New York, Pennsylvania and Virginia told Recode that the grocery delivery service would be suspended in their area.
Although an Amazon spokesperson confirmed the company would be ceasing Fresh in parts of these states, the delivery service would remain operational in many large cities such as New York City, Boston and Dallas.
However, some residents based in Los Angeles and Philadelphia also reportedly received email notifications.
Here's how some customers reacted on social media after finding out their delivery services would be canned.
Hey, @AmazonFresh, I don't understand why you're ending delivery to my address at the end of the month. Any explanation? At all?

— Aleksei Valentín ♿ (@ai_valentin) November 2, 2017
Hey @AmazonFresh , just got email saying you're no longer delivering to my address. Super disappointing. Will you reconsider in the future?

— Amber DeGrace (@amberdegrace) October 31, 2017
I buy virtually all of my groceries from Amazon Fresh. MUCH better service than FreshDirect, PeaPod, etc. Bummed.

— Len (@Ardosi) (@Ardosi) November 2, 2017
Amazon Fresh first launched its delivery service almost 10 years ago in Seattle, Washington. Amazon Prime members pay an additional monthly fee to have both fresh and frozen groceries delivered to their door.
Earlier this year, Amazon bought up Whole Foods for $13.7 billion. However, Amazon's spokesperson said that the changes to Amazon Fresh's delivery services were completely unrelated to the Whole Foods acquisition.
finder.com reached out to Amazon for comment prior to publishing.
If you want to cook delicious meals from quality ingredients, but don't have time to research recipes and search for ingredients at the supermarket, then a recipe kit meal subscription could be exactly what you need.
Amazon is on the hunt for its new headquarters. 238 cities across the US are throwing their hats in the ring to bring home 50,000 high-paying jobs and a stack of other investment opportunities.
Business owners can now take advantage of Amazon Business Prime Shipping, as the global e-commerce company offers free unlimited two-day shipping for customers with an Amazon Business account.
Earlier this month, Amazon introduced a more flexible subscription process for students that want a Prime membership, offering a free six-month trial period and a no-commitment monthly payment option.
In June, Amazon announced it would give customers on government assistance programs a monthly discount.
Amazon also started selling medical equipment and supplies in the US and has been in active discussions about breaking into the lucrative pharmaceuticals market, a $300 billion-a-year industry in the States alone.
Picture: Shutterstock