Amazon to Deep-Dive into High Fashion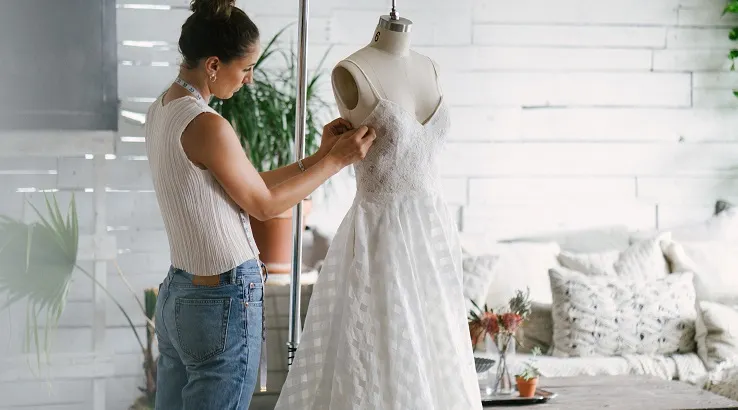 Amazon isn't necessarily known for its high fashion. The company would like to change that.
Despite the launch of the "try before you buy" Amazon Prime Wardrobe, the online marketplace is still largely a source of everyday wear, like t-shirts, jeans, leggings, and undergarments. Like its predecessor for the mantle of the world's largest retailer, Walmart, Amazon is not known for high fashion.
The company would like to change that. Women's Wear Daily is reporting that the company will launch a platform in 2020. Amazon has announced that 12 brands have been signed up to work with the e-commerce giant, although specific names have not been released.
Traditionally, fashion brands have avoided "big-box" formats because of the perceived stigma of discount retail and the lack of control over sales and sell data. In November of last year, for example, Nike announced its intentions to end its sale arrangement with Amazon, ending the shoe manufacturer's two-years relationship with the retailer. Nike has chaffed under the limited data-sharing Amazon offered and has decided to manage its customer relationships under fewer constraints.
"As part of Nike's focus on elevating consumer experiences through more direct, personal relationships, we have made the decision to complete our current pilot with Amazon Retail," a Nike spokesperson wrote in a statement to CNBC. "We will continue to invest in strong, distinctive partnerships for Nike with other retailers and platforms to seamlessly serve our consumers globally."
There is also the looming threat that Amazon — unable to secure brand partnerships with terms favorable to the platform — may go private label. Per TJI Research, Amazon currently has 146 private label brands — merchandise made by one company but sold under an Amazon brand — and 640 Amazon-exclusive "Our Brands." 106 of these private labels are for fashion, shoes, and accessories. These brands include Amazon Essentials, 2066 Collective, Accsa, Banana Kingdom, HALE, and Iris & Lilly.
An example of the power behind Amazon's "private label" prowess is the "Amazon Coat." Manufactured by Chinese company Orolay, the $139 coat has become a darling among fashion influencers. Reuters projected the coat to earn up to $40 million in revenues in 2019.
The announced high fashion project is poised to be more of a partnership, with each brand presented independently. The brands will assume full ownership of their online space, setting up prices, discounts, the appearance of the space, and what they sell.
Effectively, Amazon would be "leasing" space on its platform to these high-fashion brands. Amazon would be able to offer these noted fashion brands to its customers, while the brands would have access to Amazon's logistics and customer service backbone. This strategy is akin to Alibaba's Tmall and its Luxury Pavillion. The Luxury Pavillion is a separate entity from the Tmall, while still leveraging the Tmall's logistical capabilities.
This is not Amazon's only foray into fashion. The company has recently opened a "modern essentials" fashion storefront that would sell work-ready clothing like coats, totes, and "eye-catching dresses."