AMZN stock price: What happens as CEO Bezos steps down?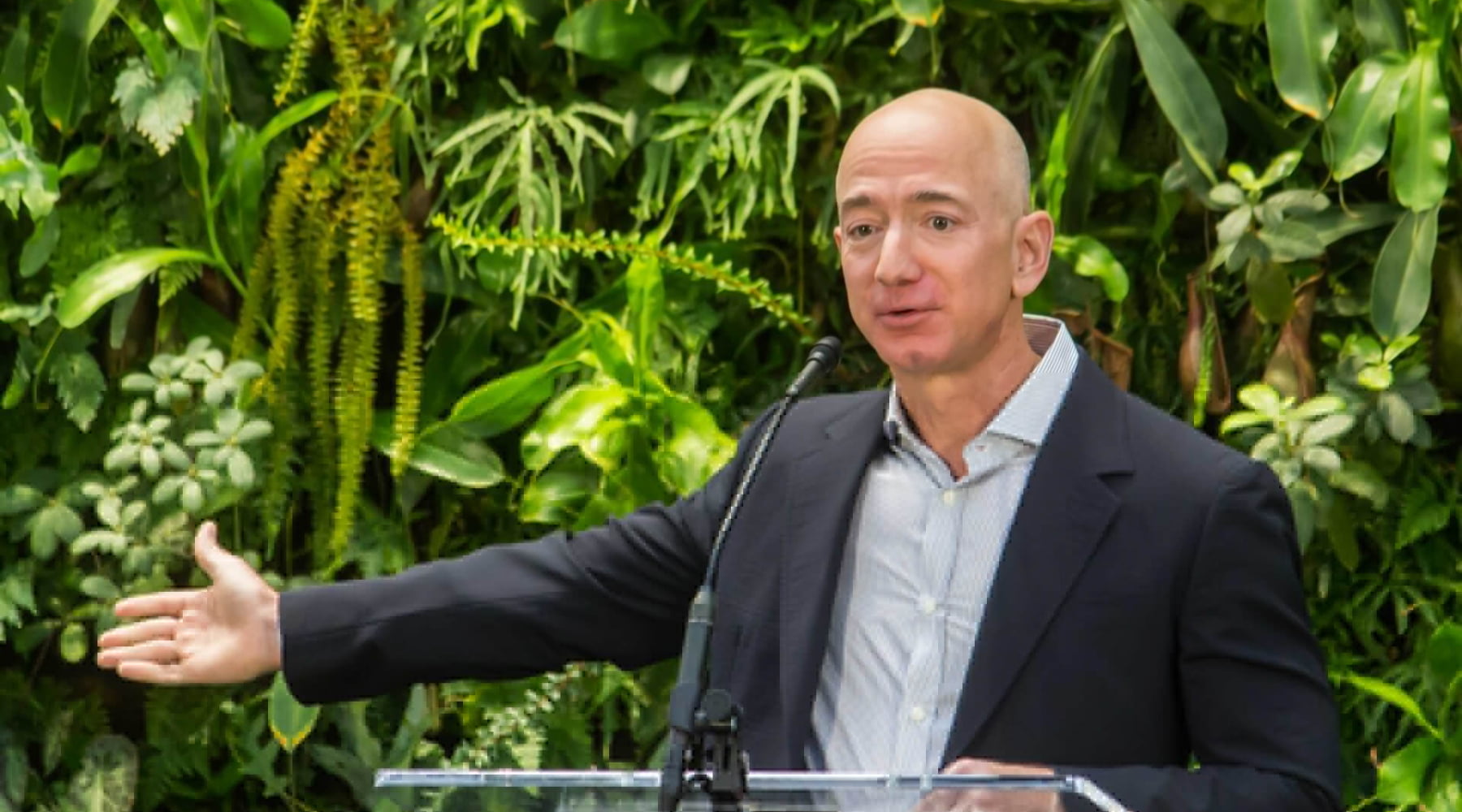 Jeff Bezos announced his departure from the throne at one of the biggest companies in the globe, putting investors on edge.
Jeff Bezos announced he is stepping down as CEO of Amazon and transitioning to Executive Chair of the Amazon Board. Andy Jassy, chief of Amazon Web Services (AWS), will rise to the role of CEO. Although Bezos will remain with the company, investors have long feared that his departure from the top will spark volatility.
What's going on at Amazon?
Amazon CEO Jeff Bezos announced in a Tuesday letter to employees that he will step down from his current role within the third quarter of 2021. Bezos founded the e-commerce giant more than 27 years ago.
Andy Jassy, the CEO of Amazon Web Services (AWS), will take Bezos' place.
What we know about Andy Jassy?
Jassy founded AWS, Amazon's cloud computing service, in 2003. He's been its CEO since 2016.
During the final quarter of 2020, AWS generated nearly $10 billion in sales for Amazon, accounting for most of Amazon's operating income. But Amazon as a whole remains an expanding business willing to take on risk and chase development.
Amazon Financials
Amazon has announced a record revenue of $125.56 billion in sales for the fourth quarter of 2020. Amazon shares were up 1% in extended trading. The company announced it expects sales for the first quarter of 2021 to be between $100 billion and $106 billion or a 33% to 44% increase from a year earlier. But that also represents a drop from the fourth quarter of 2020. Analysts eye revenue to be around $95.8 billion following the record holiday season.
Amazon remains the third-largest company in the country in terms of market capitalization. It made strides at the onset of the COVID-19 pandemic as lockdowns caused Americans to turn to e-commerce in droves.
As of Tuesday, Amazon stock has generated a 64.90% one-year return. In the third quarter of 2020, Amazon revenue surpassed what Wall Street analysts were expecting. Results for Q4 were expected to be released by Amazon shortly after markets closed on Tuesday. Wall Street analysts expected Q4 revenue to be about $119.7 billion, an increase from the $87.4 billion Amazon reported in Q4 2019.
And Bezos expects to remain active within the company.
"In the Exec Chair role, I intend to focus my energies and attention on new products and early initiatives," Bezos said in his letter to employees.
"Amazon couldn't be better positioned for the future," he added. "We are firing on all cylinders, just as the world needs us to. We have things in the pipeline that will continue to astonish. We serve individuals and enterprises, and we've pioneered two complete industries and a whole new class of devices. We are leaders in areas as varied as machine learning and logistics, and if an Amazonian's idea requires yet another new institutional skill, we're flexible enough and patient enough to learn it."
Should I invest in Amazon stock?
Bezos' departure will likely trigger volatility. Back in 2019, D.A. Davidson analyst Tom Forte noted in a white paper, "Despite a deep bench of talent, most with long tenures at the company, we believe his [Bezos'] departure could have a materially negative impact on its share price."
That could give investors the chance to purchase Amazon stock at a discount. But does this mean you should sell your Amazon stock? Amazon has proven to have a strong track record, so it may be able to take any blows that come with the news. In any case, it's important to carefully analyze Amazon's financials and its plans for the future, as well as that of its competitors, before making any rash decisions.
Image: Supplied