Amazon Announces its Bestselling Products of 2019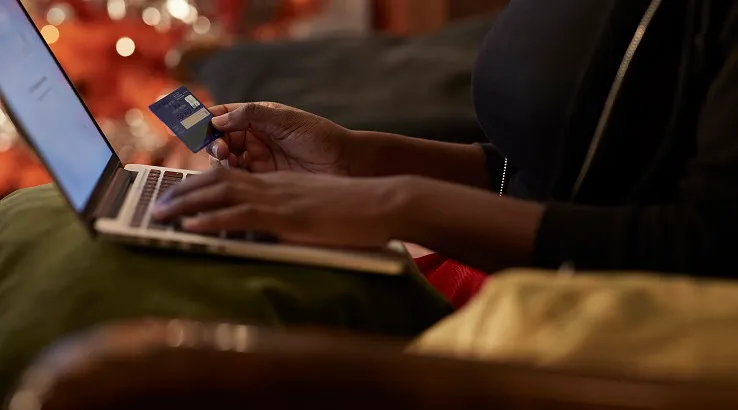 2019 was a record-breaking year, especially for Amazon. These are the products the online juggernaut sold the most of.
The 2019 holiday season was a record-breaking one. Despite the season being six days shorter than last year due to the late positioning of Thanksgiving Day, e-commerce sales rose 18.8% from the year before. This is despite less-than-expected growth in holiday retail in total.
"E-commerce sales hit a record high this year with more people doing their holiday shopping online," Steve Sadove, senior adviser for Mastercard, told CNBC. "Due to a later than usual Thanksgiving holiday, we saw retailers offering omnichannel sales earlier in the season, meeting consumers demand for the best deals across all channels and devices."
Amazon reported its best holiday season ever, with over half a billion items ordered. This, in part, is due to a large number of new subscribers Amazon received to its Prime service, which offers free shipping. Per a press release, Amazon estimated it services 3.5 billion customers — nearly half the world's population — with its last-mile delivery network.
The company reports that toys, smart electronics, home, and beauty were the top departments this holiday season. Among the most popular items in the United States:
L.O.L. Surprise! Glitter Globe Doll Winter Disco Series with Glitter Hair
While the order of entries on this list should not suggest sales ranking, L.O.L. Surprise! could safely be called this season's must-have toy. The baby-faced dolls with interchangeable clothing, hair, and accessories have become a necessity — in part due to the brand's strategy of not packaging individual accessories, but requiring the purchasing of new sets, where the accessories are allocated by surprise.
Melissa & Doug Scratch Art Box of Rainbow Mini Notes and Crayola Inspiration Art Case Coloring Set
There will always be a place for creative gifts. Be it for the child whose parents feel they need intellectual stimulation or the adult rediscovering his inner child, art can be transformative.
Nerf N Strike Elite Strongarm Toy Blaster
An Amazon exclusive, the Nerf N Strike Elite Strongarm Toy Blaster proves there's always room for a toy gun under the tree, regardless of the era.
Hasbro Connect 4 Game
While many board games have suffered in sales due to the advent of advanced technologies, some mainstays, like Monopoly and Connect 4, have defied the trend. Connect 4 may have benefited from a new advertising campaign promoting the game's "coolness," highlighting the role of marketing in holiday shopping,
LEGO Star Wars Darth Vader's Castle
Another Amazon exclusive, the LEGO Star Wars Darth Vader's Castle reflects the growing popularity of Lego, which now encompasses a movie and television empire. For decades, Lego blocks have been a celebrated part of childhood. It was to be expected that the Nordic building set brand honed in on Star Wars, which ended its Skywalker Saga this season.
LEGO Ideas Ship in a Bottle and LEGO Ideas NASA Apollo Saturn V
LEGO, however, is not just for kids. Recognizing that there is an adult population that grew up with and loves LEGO, the company launched a line of building sets that are not based on movies and TV intellectual properties, but on more intricate, reality-based model-building.
Wyze Cam Indoor Wireless Smart Home Camera
A complicating factor in the recent Wyze data hack is the fact that Wyze had a good holiday season this year. Seen as a cheaper alternative to other smart home devices, the start-up — prior to the data leak — was poised to make a splash in the do-it-yourself home security business. It is unclear, however, if this data leak will leave lasting damage to the company.
Other winners include the Instant Pot Duo 80 7-in-1 Electric Pressure Cooker, the iRobot Roomba 675 Robot Vacuum, the Linenspa 6-Inch Innerspring Twin Mattress, the Keurig K-Classic Coffee Maker, the COSORI Air Fryer, the Brita Ultra Max Filtering Dispenser, the Echo Dot, the Fire TV Stick, HAUS LABORATORIES By Lady Gaga, GLAM ROOM PALETTE NO.1: FAME, and Pokémon Sword for Nintendo Switch.