Aluminum soars, but will investor ambitions be foiled?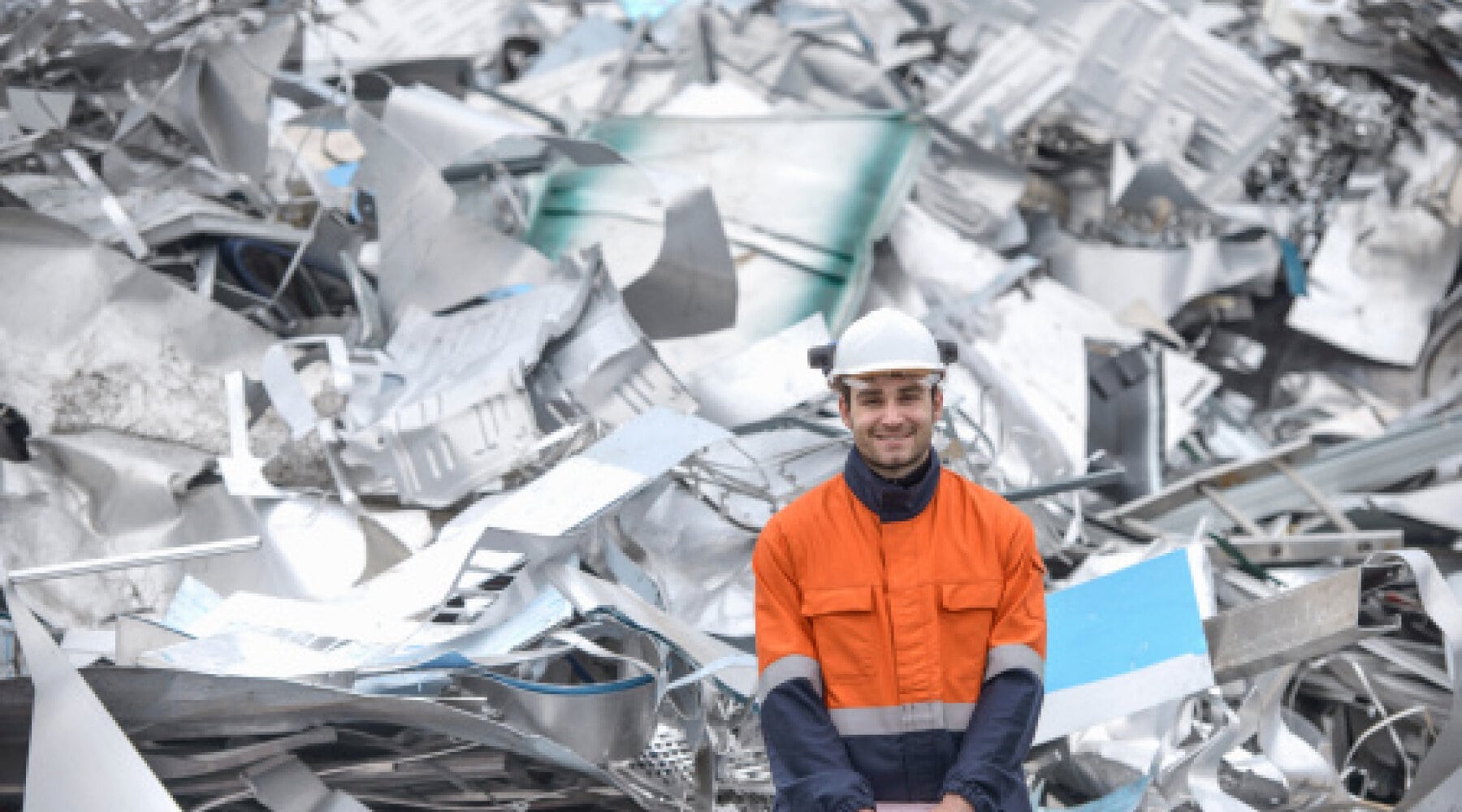 The price of aluminum soars and some stocks go with it. But it might not be time for investors to buy commodities.
Aluminum has become the latest commodity to see a price bump following the conflict in Ukraine. This comes after the Australian government put further sanctions on Russia for the Ukraine invasion by refusing to export alumina and bauxites.
The two core components in aluminum are vital for production.
The potential crunch on ore supplies sent aluminum prices higher, and related stocks soared. Australia's largest two miners, Rio Tinto (RIO) and BHP, are up 8% in US trading this week. US aluminum stocks Century Aluminum and Alcoa are up 17% and 20% respectively.
What Australia did
Australian Prime Minister Scott Morrison says a ship that arrived to collect alumina has been sent back to Russia empty, citing fears its alumina could become part of weapons being used in the conflict in Ukraine.
"Late last week, it came to our attention that there was a ship that was due to dock in Australia this week to collect a load of alumina bound for Russia," the Prime Minister said on Sunday.
"That boat is not going to Russia with our alumina."
Australia provides nearly 20% of Russia's supply of ore for producing aluminum.
And Russia, like every other country, needs aluminum as part of its modern-day economy.
With its use cases ranging from cans to planes, EVs and everything in between, cutting Russia's supply will have an impact on the country.
But the flow-on impacts continue across the world, since Russia supplies 6% of global supplies of processed aluminum.
Adding to the pressure on aluminum's price is a separate announcement by the International Aluminium Institute (IAI), which is reporting that the global output of primary aluminum was 5.114 million tons in February, down about 2% year over year.
Combining these supply chain implications, three-month aluminum on the London Metal Exchange (LME) climbed over 4% to $3,507 a ton after hitting a peak since 10 March.

Good news for mining stocks
Unsurprisingly, those who buy mining and commodity shares saw the rising aluminum prices as a sign to buy.
Demand for the metal continues to soar, including from electric vehicles and solar manufacturers, while supply chain crunches continue.
Impact for economies
As it currently stands, economies all over the world are looking to increase their supply of raw materials.
However, demand and supply aren't matching.
"The Ukraine conflict, thanks to the disruption and threats to the supply of energy, industrial and agricultural commodities and increased demand for metal intensive defense goods, is providing a further boost to commodity prices and adds to the case that we have entered a new commodity super cycle," AMP Capital's chief economist Dr. Shane Oliver said.
What should investors do next?
According to Dr. Oliver, the current high price of aluminum is likely to continue into the future. But he warns that investment markets are forward-looking.
"The aluminum price has already more than doubled from its 2020 low, so it's not the best time to increase exposure to commodities/miners, but they do likely have more upside and provide a hedge against rising inflation," he said.
However, the economist believes that the price of aluminum will remain high throughout 2022.
"Increasing defense spending as a result of geopolitical tensions and decarbonization all mean increasing demand for metals, including aluminum at a time when supply is a constraint," the economist concludes.

Ready to open an account or considering a new broker? Find the best online brokers for your needs. Or check out fees and features in our comparison table to find a better deal today.
Information on this page is for educational purposes only. Finder is not an advisor or brokerage service, and we don't recommend investors to trade specific stocks or other investments.
Finder is not a client of any featured partner. We may be paid a fee for referring prospective clients to a partner, though it is not a recommendation to invest in any one partner.