Finder is committed to editorial independence. While we receive compensation when you click links to partners, they do not influence our opinions or reviews. Learn how we make money.
Alternative business loans explained
High-cost financing for high-risk industries or business owners with poor credit.
Editor's choice: Fundera business loans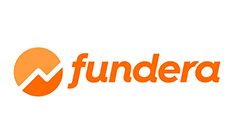 Small business loans up to $5 million
Low interest rates
Get financing in 5-10 days
Check eligibility
Struggling to qualify for a traditional bank loan? Many online lenders offer alternative business loans, which work like a cross between a term loan and a merchant cash advance. These are available to businesses in high-risk industries and often have less-strict credit and revenue requirements. But their high costs and daily repayments can make them less forgiving than other short-term loan options.
What's an alternative business loan?
Technically, an alternative business loan can be any type of business financing from a nonbank lender. But some online lenders have started to use the term to refer to a specific type of short-term loan that comes with a fixed fee instead of interest. Once you get your funds, you pay back the loan in fixed daily installments over a short period of time. Some lenders might also refer to this type of financing as business payday loans, working capital loans or short-term loans.
How do alternative business loans work?
Typically, businesses can borrow between $5,000 and $500,000. However, you could find lenders that offer as little as $2,500 or as much as $2 million in business financing if you do some digging. How much you can borrow often depends on your monthly revenue — most allow between 80% and 150% of what your business brings in each month.
The fee you're charged is based on how much you borrow and is advertised as either cents on the dollar or a factor rate. These tend to start at around $0.10 on the dollar or a factor rate of 1.1. But they can get as high as $3.30 on the dollar or a factor rate of 3.3 — meaning you'd owe more than three times the amount you borrowed.
Loan terms typically range from a few months to one year. Since lenders don't charge interest that adds up over time, you can't save by paying your loan back early unless the lender specifically offers a prepayment discount. But you might not be able to anyway with such short terms and frequent repayments.
Which businesses can qualify?
One advantage of alternative business loans is that they're extremely flexible when it comes to eligibility requirements. Many lenders work with high-risk industries like trucking, construction and even gambling and adult entertainment. And if you have bad credit, it likely won't hurt your application — some lenders don't even run a hard credit check.
However, this option typically isn't available to startups — you often need to be in business for at least six months to qualify. And most lenders require a minimum monthly income between $5,000 and $15,000.
5 alternative business loan providers
These five business lenders offer financing that works like an alternative business loan — though not all refer to it by that name. Let's take a look at how they compare.
1. Credibly
Loan amounts: $5,000 to $250,000
Typical fee: $0.15 to $0.30 on the dollar
Terms: 6 to 17 months
Eligibility requirements: 6+ months in business, $180K annual business revenue, 500+ credit $15K+ in monthly deposits
Credibly offers working capital loans that work like alternative business loans and come with a fixed fee instead of interest. It's open to high-risk borrowers like law firms and medical practices, plus it can get you funds in as little as two days after submitting your application.
Its monthly deposit requirements are on the higher end, though. Your business needs to bring in at least $15,000 a month to qualify. And on top of the fee, it charges a 2.5% origination fee, which it deducts from your funds before you get your loan.
2. Fora Financial
Loan amounts: $5,000 to $500,000
Typical fee: $0.10 to $.30 on the dollar
Terms: 6 to 15 months
Eligibility requirements: 6+ months in business, $12,000+ monthly revenue, no open bankruptcies
Fora Financial is an online lender that offers short-term business loans and merchant cash advances. The application is simple, and it can typically get you funds within three business days.
For an alternative business loan, its terms are relatively long — up to 15 months. It also offers a discount of $0.10 on the dollar for early repayment. However, it charges an origination fee between 2% and 4% of your loan amount in addition to the fixed fee.
3. First Capital Business Finance
Loan amounts: $5,000 to $2,000,000
Typical fee: $0.90 to $3.30 on the dollar
Terms: 3 to 24 months
Eligibility requirements: 500+ personal credit score, 6+ months in business, $10,000+ monthly gross revenue
First Capital Business Finance offers loans with the shortest terms, highest amounts and highest fees — a dangerous combination if your business doesn't have the revenue to make those repayments.
But you likely won't be able to over-borrow, since loan amounts are based on how much money your business brings in each month. It's also one of the few cannabis-friendly lenders out there. However, it can take up to a week to get your funds — not ideal for emergencies.
4. QuickBridge
Loan amounts: Up to $500,000
Typical fee: $0.10 to $.20 on the dollar
Terms: Up to 10 years
Eligibility: 500+ personal credit score, $5,000+ bank account deposits in last 3 months
QuickBridge is one of the few alternative lenders that offers terms up to 10 years. With a loan that charges interest, a longer term means a higher cost. But with fixed fees, your business can take advantage of lower repayments without increasing the total cost of your loan.
It also offers the lowest range of fees among the group, as well as a discount if you can pay back your loan early. You even have the option of weekly repayments, which are slightly more flexible than the standard daily repayments. The downside? Its website is pretty barebones and customer service can be difficult to reach.
5. SkyCap Funding
Loan amounts: $2,500 to $500,000
Typical fee: Not available online
Terms: Not available online
Eligibility: 6+ months in business, $6,000+ monthly revenue, no current bankruptcies
Looking for less than $5,000? SkyCap Funding's alternative business loans start at $2,500. Typically, businesses can qualify to borrow between 80% and 90% of their monthly revenue.
However, it doesn't win points for transparency. There's no information about terms or fees on its website — possibly because your loan could get funded through a partner lender if you don't meet its underwriting standards.
What are the benefits of an alternative business loan?
From its minimal eligibility requirements to its quick turnaround, there are plenty of perks of taking out an alternative business loan:
High-risk industries accepted. Law firms, trucking companies — even cannabis businesses — may be eligible for an alternative business loan.
Fast funding. Typically, you can get your money within one or two business days after submitting your application.
Bad credit OK. Most lenders are willing to work with business owners who have credit scores in the 500s.
No collateral required. You won't risk losing a car or real estate with most alternative business loans.
Often no personal guarantee required. Many alternative business loan providers won't require you to back your loan with your personal or business assets, though some might.
What are the drawbacks?
While it's usually easier to qualify for an alternative business loan than traditional financing, this comes at a high cost. Consider these potential drawbacks before applying:
Daily repayments. These can make it difficult for your business to expand. And you risk defaulting if your business has several off days.
High cost. The lowest amount you'll pay on an alternative business loan is usually $0.10 on the dollar. Plus, many lenders charge origination fees on top of this.
Short terms. Many alternative business lenders give you less than a year to pay back your loan in full.
Often lacks transparency. It's hard to find an alternative business loan provider that quotes the typical range of fees on its website — you usually have to call for more details.
Might not save by paying off your loan early. Unless your lender offers a prepayment discount, you still pay the same amount in fees no matter how much time you take to repay the loan.
Other nonbank options to consider
Looking for another alternative to traditional bank loans? Check out these other types of financing:
Business credit cards. These can be more flexible than loans, as your credit is revolving. This means you can spend up to your credit limit, and you'll gain the ability to spend again as you pay off what you owe.
Merchant cash advances. These work a lot like alternative business loans, except the loan and repayment amount are determined by your business's daily credit card sales.
Cashflow loans. Similarly, loan amounts are based on how much your business deposits into its bank account each month. And you repay the loan with a percentage of your daily deposits, rather than a fixed daily repayment.
Short-term loans. These come with interest instead of a fixed fee, but they can be just as expensive as alternative business loans. You typically have 18 months or less to pay back the loan, though you can save on interest by paying it off early.
Invoice factoring. An advance on your business's unpaid invoices, this alternative form of financing is often available to business-facing industries like trucking or staffing companies that can't typically qualify for a standard term loan.
SBA Community Advantage loans. The Small Business Administration (SBA) offers government-backed term loans and lines of credit at some of the most competitive rates out there. This program has less-strict eligibility requirements than other SBA loan programs and offers terms as long as 10 years for working capital and equipment financing.
Crowdfunding. Businesses in high-risk industries like cannabis might have better luck securing funding through crowdfunding than applying for a business loan.
Compare the best nonbank business loans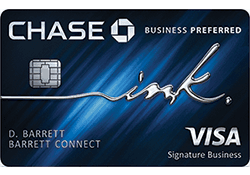 Our pick for a business credit card
Ink Business Preferred® Credit Card
New Offer! Earn 100k bonus points after you spend $15,000 on purchases in the first 3 months from account opening. That's $1,250 toward travel when redeemed through Chase Ultimate Rewards®
Earn 3 points per $1 on the first $150,000 spent on travel and select business categories each account anniversary year
Earn 1 point per $1 on all other purchases—with no limit to the amount you can earn
Points are worth 25% more when you redeem for travel through Chase Ultimate Rewards
Redeem points for travel, cash back, gift cards and more - your points don't expire as long as your account is open
No foreign transaction fees
Employee cards at no additional cost
$95 Annual Fee
Compare more business loan providers
Bottom line
Alternative business loans are best treated as a last resort for poor-credit borrowers or businesses in high-risk industries. They're one of the more expensive business financing options out there, even for a short-term loan. Before you apply, check out our pages on short-term business loans or working capital loans first.
Interested in learning more about how business financing works in general? Read our comprehensive guide to business loans.
Frequently asked questions
More guides on Finder