Finder is committed to editorial independence. While we receive compensation when you click links to partners, they do not influence our content.
Allswell The Brick mattress review
A firm and affordable mattress shipped right to your door.
Allswell calls The Brick its "firmest mattress yet." Finder's biz dev go-to slept on it for 30 days to find out what it's really like to sleep on.
Allswell sent me The Brick mattress for free to try out. I slept on it for a month, and this is my honest, unbiased opinion.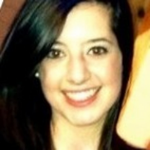 Size reviewed: Queen
Cost: $645
Trial period: 100 days
Warranty: 10 year
Free shipping: Yes
Shipping time: 2 days
Shop Allswell The Brick now
Mattress review
My story: 3 mattresses in 7 years
In the past seven years, I've made two mattress purchases. The first time around, I was convinced I wanted a memory foam mattress and dished out $800 on Sleepy's bed. Though it was enjoyable at first, I began to hate the feeling of sinking in and felt I wasn't getting enough back support.
Five years of an OK mattress and a move to a new apartment gave me the perfect excuse to invest more in what I sleep on every day. I again went back to a traditional mattress store and spent over $1,200 on a Serta bed that I ended up desperately wanting to replace after a year. After two failed attempts, I jumped at the opportunity when Allswell offered to have a bed-in-a-box mattress delivered to my door.
The Brick is the latest mattress from Allswell, advertised as their "firmest option yet." It's made of individually wrapped coils and two layers of foam, topped with a firm layer to provide optimal back support. After sleeping on it for more than four weeks, these are my initial thoughts.
Unboxing the mattress
For an additional cost, Allswell previously offered a white glove delivery option into your home, but this service is suspended due to COVID-19 and social distancing practices. Instead, my mattress was delivered to my door within a two-day window. It came in a tall box and in pretty decent condition — no noticeable dents or damage to the box, just a few scratches.
As a 26-year-old woman of average height and weight who is semi-athletic, I was able to carry and assemble the mattress completely by myself. The box does have two slots on each side for an easier grip, but I will warn you: It's heavy, and if you do have to use a staircase, I highly recommend finding someone to help.
The mattress itself came rolled up in two layers of plastic. The first layer was extra protection, while the second layer kept the mattress rolled up tight enough to be shipped in a box.
There were no directions that I noticed inside the box, though the setup was pretty self-explanatory. I visited the FAQs on the Allswell site and noted that it may take up to 48 hours for the mattress to reach peak height.
First impressions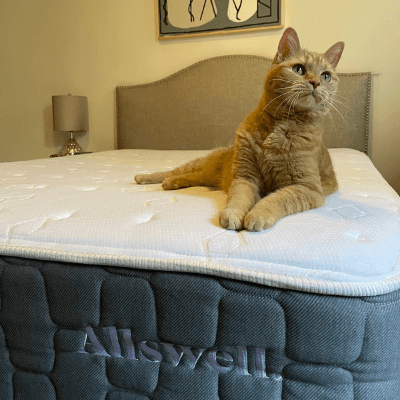 After the mattress was on my bed frame and the plastic removed, it took about five minutes for it to seemingly deflate. There were no odors or any lingering plastic smells, which was a good sign for me. I noticed instantly that at 12 feet, this mattress is a little taller than my previous one, but that's a plus.
The first time I laid on it, I honestly thought it was way too firm. Allswell considers this a 5.5 to 7.5 on their firmness scale. My initial reaction was that it felt more like an 8.5 or 9.5. However, by the time I went to bed later that night, I already felt a difference, and by the second week, I felt more adjusted and liked that I was no longer sinking into my bed.
One month in
After the first month, I did feel like I was sleeping better, and the mattress felt less hard than my initial try. Prior to this bed, I never noticed how much heat I give off during my sleep. There is a significant change in temperature with the Brick, and it feels cooler during the night.
Overall, this is the most firm mattress I've ever owned. And as someone who tosses and turns a lot in their sleep, it's nice not to feel like I'm sinking in with every move I make. In my opinion, I'd give The Brick mattress a new firmness rating of about 7.0 to 7.5.
Pros and cons
Pros
Superior support. With high-density foam and a firm top layer, this bed provides better spinal support than any of my previous mattresses.
Easy delivery. Your mattress is delivered to your door to be assembled at a convenient time for you.
Cheaper than competitors. For the quality, delivery and setup, this mattress is cheaper than competitors like Tuft & Needle or Nectar.
100-night trial.If you aren't satisfied with your new mattress within 100 days, initiate a return online for a refund of the mattress's purchase price.
Cons
It's heavy. If you're petite or need to move this box upstairs, you'll need a second pair of hands.
No store locations for testing. Unlike traditional mattress stores or similar bed-in-a-box retailers like Casper, there are no store locations at this time for you to try out their mattress options.
Shop Allswell now
The Allswell Brick vs. competitors
Bottom line
I will never spend more than $1,000 on a mattress again. Delivery and set up at your own convenience is a really great feature. It may take some time to break in the bed, but you have three months to decide whether it works for you.
More guides on Finder