Finder is committed to editorial independence. While we receive compensation when you click links to partners, they do not influence our opinions or reviews. Learn how we make money.
Allstate car insurance claims
Choose how to file a claim, how to get paid and where to get your car repaired with this major insurer.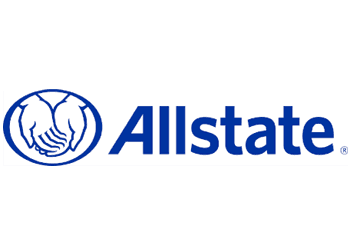 Car insurance claims can be inconvenient by nature. Allstate harnesses its resources and network of local agents, claims professionals and repair shops to make the process as seamless as possible.
As an Allstate customer, you can file and monitor your claim 24/7. You can also pick your repair facility and how you'd like to get your money back. And if you're not happy, you can take advantage of Allstate's claims satisfaction guarantee.
How do I make a claim with Allstate?
Allstate has a streamlined claims process. The claims department is open 24/7 and you can file one of a few ways.
Phone. Call 800-ALLSTATE.
Website. Log into My Account on Allstate's site.
App. Use the Allstate Mobile App.
In person. Contact your local agent.
What information do I need to make a claim with Allstate?
To file a claim with Allstate, provide the following details. Allstate has a handy auto claims worksheet on its website that you can use to keep all the relevant information in one place.
Personal information, including your name, phone number and address
Social Security number
Date, time and location of accident or incident
Description of accident or incident
Description of damages
Name and contact details of other drivers involved
Name and contact details of other passengers and witnesses
Police report number, if applicable
What happens after I make a claim with Allstate?
Allstate has the tools and resources to handle claims, as well as a nationwide team of adjusters and customer service reps. While each claim is handled a little differently, you can expect to go through these steps.
File your claim. You'll receive a claim number to use to track your claim on the site or app.
Assess damages. An Allstate adjuster is assigned to your case. Usually, you can expect to hear from your adjuster one to three days after filing the claim. Allstate may call on a professional to evaluate the damages, determine what needs repairing or replacing and provide you with an estimate. They may also take statements from drivers and witnesses and look at police reports.
Review the estimate. Once you know the cost of the damage, your claims adjuster explains your policy provisions, terms and coverage and go through your settlement with you. Keep the estimate to give to your repair shop.
Repair your car. After the inspection and estimate, you're free to take your car in for repair. Allstate lets you choose your repairer, or you can choose from Allstate's preferred network, which includes over 3,500 repair shops across the country using the Good Hands Repair Network, available on its website.
Settle your claim. Depending on the damage, Allstate may pay the repair shop directly or send you a payment at the time of inspection or after the estimate is approved. Like most major insurance companies, if it's a straightforward claim, Allstate pays damages up to your policy limits minus any deductibles. If you opted into Allstate's accident forgiveness feature, expect your insurance bill to stay the same.
How will I get paid for my claim?
Once your claim is approved or settled, you'll receive your money in one of the following ways. Choose your payment option by logging into My Account or contacting your claim representative.
Debit card. This sends payment through your debit card to your bank account, usually within 24 hours.
Mobile e-payment. You need an email address or cell phone number to sign up for this, and then the payment will be deposited into your account within 48 hours.
Direct deposit. With this method, you should be paid in two to five business days.
Check. Your check will arrive by mail in 7 to 10 business days.
Directly to the repair shop. Depending on your situation, your payment may also be sent directly to the repair shop.
My claim with Allstate was denied. What can I do next?
That's where Allstate's Claim Satisfaction Guarantee comes into play. If you're not satisfied with your claims experience, you'll get a six-month credit on your premium costs, no questions asked. To get the credit, you'll need to send a letter within 180 days of the accident that details your complaint to:
Allstate Insurance, CSG
PO Box 13084
Roanoke, VA, 24031
The Claims Satisfaction Guarantee is included for free with all standard Allstate policies in 43 states. If you live in one of these states where it's not available, contact your local agent or supervisor and try to work out a solution.
California
Florida
Hawaii
Maryland
New Hampshire
North Carolina
North Dakota
And if you're still not happy with the way your claim was denied or your complaint was handled, you can enlist a lawyer or get in touch with the state insurance department.
Get the cheapest quotes
Compare car insurance companies near you.
Your information is secure.
Bottom line
With the help of online, mobile and more traditional filing tools, Allstate aims to make the claims process as quick, easy and transparent as possible. It also backs this up with a Claims Service Guarantee, which is available to customers in most states and offers a six-month credit on your premium if you're unhappy with the experience.
To find the right provider and policy for you, compare your options before committing.
Frequently asked questions about Allstate claims