Age of Rust game guide
Solve puzzles and find treasure in this single-player, action adventure game with ENJ-backed NFT items.
Free to try
Complete daily quests
Earn crypto & trade card NFTs
Runs on HIVE blockchain
Go to site
Disclaimer: This page is not financial advice or an endorsement of digital assets, providers or services. Digital assets are volatile and risky, and past performance is no guarantee of future results. Potential regulations or policies can affect their availability and services provided. Talk with a financial professional before making a decision. Finder or the author may own cryptocurrency discussed on this page.
Built on Enjin, Age of Rust is an action adventure, story-driven single-player game. The player solves puzzles to progress and collects NFT treasures backed by Enjin Coin (ENJ).
Steam hosted a free beta playtest of the game in June 2021, but decided against hosting blockchain games and deplatformed Age of Rust in October of the same year.
To the blockchain gaming industry, being deplatformed certainly hurts, but Age of Rust may not be out just yet. The game is set to release in 2022, and here's what we know so far.
Highlights
:
Single player
Played on browser
Combat, stealth and puzzles
Treasure hunts
Will launch in three seasons
Supposedly 100 hours of gameplay
What is Age of Rust?
Post-apocalyptic, sci-fi, cyberpunk — all great adjectives to describe the upcoming title Age of Rust, developed by SpacePirate Games and built on Enjin.
Set in the year 4424, the player is thrown into a world where humans lost a war, colony ships aren't going as planned and there's an enemy that humans can't defeat. Pretty standard space, post-apocalyptic setting. Players explore abandoned ships, caverns and encounter rogue machines.
It's a story-driven puzzle game where the players earn in-game items with real value, backed by ENJ, an Etheruem token. ENJ is used to back the value of NFTs minted within Enjin's ecosystem.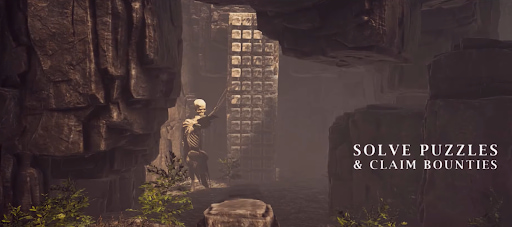 Image source: Age of Rust trailer screenshot
The game is set to release in 2022 and developers are in the process of finding a distribution platform to host the game.
Playing Age of Rust
The game will launch in three Seasons. To play Season 1, there's an initial cost of $14.99, and unlocking Season 2 and 3 will require spending Rustbits, the in-game currency.
To play the bare-bones version, you only need the Enjin wallet and to pay the initial cost. But to unlock higher-level puzzles with better rewards, you need tokens. Claiming NFTs also gives you access to more puzzles but they're limited in supply.
Gameplay will consist of:
Adventure progress. Advance the story by finding a hidden level or unlocking a door.
Crypto puzzles. These require specific blockchain-based inventory (NFTs) and can issue cryptocurrency rewards. There are four Bitcoin (BTC) and 35,000+ ENJ/NFT bounties to be found.
Treasure hunt. The grand goal hidden behind clues spread across the game is a combined treasure trove of a 20-BTC reward.
To unlock particular high-reward crypto puzzles, you must have gold card token NFTs in your character's inventory. Enjin states some of these tokens are awarded for solving specific puzzles.
SpacePirate Games stated that there are 100 hours of gameplay, but we'll see. Developers have overstated gameplay hours before, so we're taking the "100 hours" promise with a grain of salt.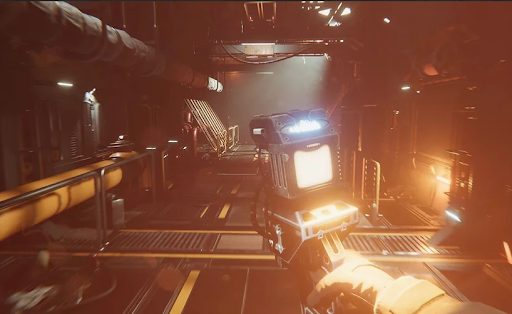 Image source: Age of Rust
What is Age of Rust's primary token?
Rustbits (RUSTBITS) are the primary tokens of Age of Rust. You earn them by completing puzzles and quests in the game. Each Rustbit NFT is backed by Enjin coin (worth 0.001 ENJ) and in a series of 37 million.
Eventually, the game and its tokens will move to Enjin JumpNet so users won't need to pay for transaction or mining fees. Right now, the game's tokens are off-chain until that transition.
How to buy Age of Rust token
Find an exchange to buy, sell and trade ENJ by comparing deposit methods, supported fiat currencies and fees. Select Go to site to sign up directly with the provider.
How does play-to-earn work with Age of Rust?
The developers state that the game isn't a true "play-to-earn" game, but rather a "play-to-own" game.
Players receive rewards in either cryptocurrency (ENJ/BTC) or a limited number of NFTs. The NFTs can access new areas in the storyline, new bounty hunting challenges and are required for accessing the larger treasure hunting rewards later in the game.
Items earned in the game can be sold on secondary marketplaces, and ENJ backs the NFTs.
What are Age of Rust NFTs?
NFTs in Age of Rust take on many forms and can be bought, sold and traded on secondary marketplaces.
NFTs offer players anything from gaining special abilities and weapons to unlocking additional levels and content to experience. Unique weapons and abilities assist players in reaching areas within the game they otherwise wouldn't be able to reach.
There are over 37,000 NFT tokens throughout the three seasons, and the in-game Rustbits currency can also be bought, sold and traded on secondary markets.
Multiverse Founders Token
The Multiverse Founders Token (MFT) was minted by Enjin and given away to early Enjin adopters through QR scans and in various mini-games. Owning this token gives players access to the early beta of Age of Rust.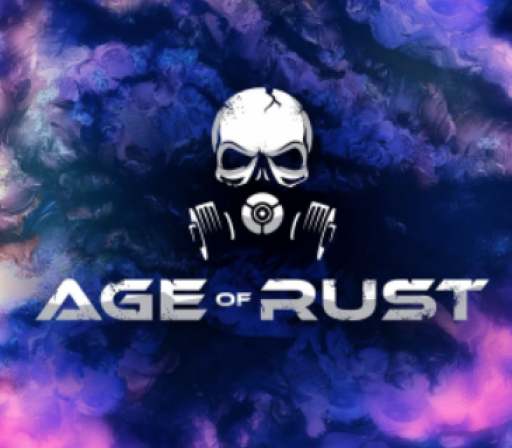 Image source: Age of Rust, MFT
How to get and sell NFTs on Age of Rust
Getting the NFTs in the game requires solving puzzles and completing treasure hunts. Players can buy and sell the in-game NFTs on secondary marketplaces, including OpenSea and the Enjin NFT marketplace. But, we don't know much more than that yet.
To get the in-game NFTs, you need an Enjin wallet connected to your Age of Rust account.
About the developers
SpacePirate Games' CEO and founder is Chris Loverme, and his background is impressive to say the least. He previously worked at NASA as a network engineer for over four years. His other work boasts cyber security and IT consultation.
SpacePirate Games was founded in June 2017, but there isn't much information about the company itself, only calling itself a "Blockchain game development company." On the company's official Medium blog, the last post back in 2021 was about how Age of Rust is on Steam — it's seriously outdated.
Additionally, SpacePirate games used to have their own site (spacepirate.io), but now it redirects to the Age of Rust main site. On Loverme's LinkedIn page, SpacePirate Games doesn't have an official page, either.
We do wish there was more information about the company, including its size, employees or other projects it's working on, considering that Rustbits is meant to be the main currency of future SpacePirate Games projects.
Compare marketplaces to buy and sell game NFTs
Bottom line
The concept behind Age of Rust is exciting. Many blockchain games are multiplayer games with pixelated graphics, passive game modes and monster autobattlers. A single-player, story-driven game may bring more traditional gamers into the blockchain-gaming space.
However, we're hesitant to say that the game will be released in 2022, seeing as Age of Rust still has no platform. The Steam roadblock isn't great for morale, and with SpacePirate's Medium blog being silent for over four months, we're unsure of the developer's next steps.
We'll update this page as more information becomes available. While you wait for Age of Rust news, check out our list of crypto games for something you can play right now.