Finder is committed to editorial independence. While we receive compensation when you click links to partners, they do not influence our content.
Adore Me promo codes
Best deal: Get your first set starting at $24.95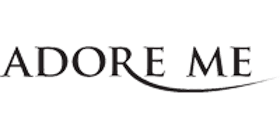 Adore Me makes it easy to find intimates you actually like, from sizes XS to 4X. Its members-only site uses a detailed quiz to help you find bras, panties and sleepwear that fit your unique body and personal style.
What can I buy at Adore Me?
Adore Me offers a large variety of lingerie, swimwear and sleepwear for women from sizes XS to 4X.
The Adore Me personalization quiz creates a showroom of looks to match your personal preferences, style and size. If you're looking to get a broader sense of the brand's offerings, here are a few highlights:
Bras: Sizes 30A–46G.
Swim: Sizes XS–4X.
Sleepwear and loungewear: Sizes XS–4X.
Lingerie: Sizes XS–4X.
Bridal lingerie: Sizes 30A–46G.
Bralettes and corsets: Sizes XS–4X.
Adore Me sells many sets of bras and panties. We love that you can add an extra pair of panties to any set for less than $10.
How do I use my coupon code?
Adore Me sizing guide: What size do I need?
Adore Me has size guides to ensure you find the best fit possible for your next swimsuit or PJ set for lounging around the house.
Swim sizes
| | Size | Bust | Waist | Hip | Bra size |
| --- | --- | --- | --- | --- | --- |
| XS | 0 | 31"–33" | 24"–26" | 34"–36" | 30A, 30B, 30C, 32A |
| S | 2–4 | 33"–35" | 26"–28" | 36"–39" | 30D, 30DD, 32B, 32C, 34A, 34B |
| M | 6–8 | 35"–38" | 28"–31" | 39"–42" | 30DDD, 32D, 32DD, 32DDD, 34C, 34D, 36A |
| L | 10–12 | 38"–41" | 31"–34" | 42"-45" | 34DD, 36C, 38B |
| XL | 14 | 41"–44" | 34"–37" | 45"–48" | 36D, 36DD, 38C, 38D |
| 0X | 12–14 | 40"–43" | 34"–37" | 44"-47" | 36D, 36DD, 38C, 38D, 40B |
| 1X | 16–18 | 44"–47" | 38"–41" | 47"–50" | 36DDD, 38DD, 38DDD, 40C, 40D |
| 2X | 18–20 | 47"–50" | 41"–44" | 50"–54" | 40DD, 40DDD, 42C, 42D |
| 3X | 22–24 | 51"–54" | 45"–48" | 55"–59" | 40G, 42DDD, 42G, 44DD |
| 4X | 26–28 | 55"–58" | 48"–52" | 60"–64" | 44DDD, 46DD, 46DDD |
Panty sizes
| | Size | Waist | Hip |
| --- | --- | --- | --- |
| XS | 0–2 | 24"–26" | 34"–36" |
| S | 4–6 | 26"–28" | 36"–38" |
| M | 8–10 | 28"–30" | 38"–40" |
| L | 12–14 | 30"–32" | 40"–42" |
| XL | 14–16 | 32"–34" | 42"–44" |
| 2XL | 16–18 | 34"–36" | 44"–46" |
| 3XL | 18–20 | 36"–38" | 46"–48" |
| 4XL | 20–22 | 38"–40" | 48"–50" |
| 5XL | 22–24 | 40"–42" | 50"–52" |
| 6XL | 24–26 | 42"–44" | 52"–54" |
Sleepwear sizes
| | Size | Bust | Waist | Hip |
| --- | --- | --- | --- | --- |
| XS | 0–2 | 31"–33" | 24"–26" | 34"–36" |
| S | 4–6 | 33"–35" | 26"–28" | 36"–38" |
| M | 8–10 | 35"–37" | 28"–30" | 38"–40" |
| L | 12–14 | 37"–39" | 30"–32" | 40"–42" |
| XL | 14–16 | 39"–41" | 32"–34" | 42"–44" |
| 2XL | 16–18 | 41"–43" | 34"–36" | 44"–46" |
| 3XL | 18–20 | 43"–45" | 36"–38" | 46"–48" |
| 4XL | 20–22 | 45"–47" | 38"–40" | 48"–50" |
| 5XL | 22–24 | 47"–49" | 40"–42" | 50"–52" |
| 6XL | 24–26 | 49"–51" | 42"–44" | 52"–54" |
Shipping, delivery and payments
Can I get free delivery?
Yes. Adore Me offers free tracked ground shipping with every order delivered in the US. It normally takes one to two days to process your order, and then three to five business days to ship it to you.
Shipping costs
All shipping is free, with no option of rush delivery. Items sent to Canada cost $5.95, and UK and Australia pay $6.95.
How can I track my order?
Once your order has shipped, Adore Me emails you a tracking number that you can use to track your package.
Payment options
Pay for your order on Adore Me's secure website with Visa, Mastercard, Discover or American Express.
You can choose to make a one-time purchase or start a monthly VIP membership for lower prices.
What is Adore Me's return policy?
Adore Me offers free exchanges on all items — even for final sale. Choose a different size for free.
Returns are subject to a $5.95 restocking fee and final sale items are not eligible. Log into your Adore Me account to print your prepaid shipping label.
Can I exchange for a different color or size?
Yes. You can exchange anything you buy from Adore Me for a different size or style for free within 30 days. Final sale items can be exchanged for another size — but same style.
Are Adore Me returns free?
No. Although exchanges are free, if you wish to return an item, you may pay a $5.95 restocking fee. Final sale items are not eligible for returns, although you may exchange for a different size. Returns and exchanges need to reach the warehouse within 30 days from when you receive them.
How do I return items to Adore Me?
Complete the return form located under My Orders on the Adore Me site.
Package up your unworn items in their original packaging. Make sure the garment's sanitary liner is intact to qualify for return.
Print off a prepaid return label from your online account and attach it to the package, covering original shipping information on the box.
Give the package to your mailman or drop it off at the post office, then wait for your return credit.
When's the next sale?
Adore Me offers frequent sales and promotions, like five panties for $20, free sunglasses or just $10 off. Since you have to create an account, the brand sends you emails to let you know about these sales. You can also sign up for finder's deals newsletter to get the latest sales around the web — delivered straight to your inbox each week.
What sets this brand apart?
Adore Me is an online lingerie store focused on personalizing customers' virtual bra-shopping experience. Its members-only site includes a personal showroom of lingerie, curated after you've taken a detailed quiz that can be more helpful than a fitting room attendant. A personalized quiz and showroom of the best looks for your body and taste set Adore Me apart from the online lingerie crowd.
What do people really say about this brand?
Online reviewers love the quality and comfort of Adore Me items. The main complaint voiced by customers is that you must become a VIP member of the site to access the best prices. And once you become a VIP member, it's difficult to cancel your membership.
What is Adore Me's history?
The NYC-based company was launched in 2012 by Frenchman Morgan Hermand-Waiche. Hermand-Waiche had conceived the idea in 2010 as a student in Harvard's MBA program, and his Harvard professors were among his initial investors. The brand now sponsors a scholarship to help young female entrepreneurs.
Some have compared Adore Me to Zara because the two brands are similar in price and production style. Adore Me is largely sold online, but it also has a New York showroom and some of its pieces are sold at Nordstrom and Lord & Taylor.
How can I contact customer service?
Have a question about what size to buy or when your order is going to be shipped? Reach out to Adore Me's customer support by calling 800-433-2367. You can also use the email form or live chat feature on the Adore Me site.
What about social media?
Adore Me is very active on Facebook and Instagram. It has more than 300K Instagram followers and posts trendy flat lays almost daily. It's always showcasing its new bra-and-panty sets on these platforms, so you can get an idea of what's on trend right now. Although you can follow the brand on Pinterest, it posts there less frequently, adding new content every few months rather than every day.
Why should I shop at Adore Me?
Pros
Free shipping with every order. Never pay to have your items delivered to the US.
Free exchanges. Don't worry if the size is wrong: You'll get free exchanges, even on final sale items.
Personalized showroom. Find looks perfect for your style and body.
Cons
Membership required. You have to create an account to browse the site.
Price tiers. You have to become a VIP member for the best prices.
No free returns. There's a $5.95 restocking fee for returned items.
Adore Me membership options
Adore Me has two paid VIP membership options to choose from. VIP members enjoy extra sales, lower prices and more. Your membership is billed monthly and converted to credit in your account that you can use toward anything on the site.
What is the VIP membership?
The VIP membership gives you access to rewards points and lower prices and a free bra-and-panty set after you buy five sets. You're billed $39.95 each month and have until the 6th of each month to choose to skip a payment if there's nothing you want to buy. If you have your eye on something, use the $39.95 as a store credit.
Do my store credits expire?
No, any credits you accumulate never expire.
What is the VIP Elite membership?
This elite membership includes a subscription box of three hand-selected bra-and-panty sets each month, plus all the benefits of the regular VIP membership. It's a great gift idea, or you could just sign up to treat yourself.
With this membership, you don't have to login and shop your showroom every month. Instead, your stylist selects three bra-and-panties sets for you to be delivered to your home. You decide what you want to keep and what you want to send back, and you'll only be charged for what you keep. It's a great way to keep your lingerie drawer from getting stale.
Can I cancel my VIP membership at any time?
Yes, your VIP membership can be canceled online at anytime. You'll lose any points and rewards you may have accumulated, however.
Is there a limit to the number of months I can skip?
No, you may skip as many months as you'd like. And if you forget to skip, don't worry: You'll get a refund.
Bottom line
Customers who enjoy a boutique-style shopping experience will love shopping the Adore Me personal showroom. The quality and variety can't be beaten at this price point. Extended sizing is a plus for curvy ladies who struggle to find lingerie that isn't matronly. Although exchanges are free, returns aren't — you'll pay a fee of $5.95. This could be a drawback for women who aren't fully committed to the style they've chosen.
Frequently asked questions
Images: Adore Me
More guides on Finder