Adidas' Yeezy Boost 350 V2 Carbon is dropping soon – here's what we know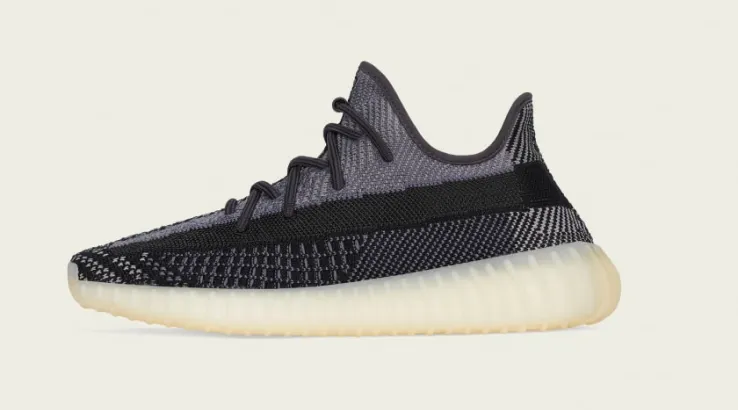 The kicks, formerly known as "Asriel," are releasing in family sizes later this week.
You might have seen a sneak peek of these Yeezy shoes back in April when they went by the name "Asriel." After much anticipation, they now go by "Carbon" and will release on Friday at 7 a.m. ET.
Whether you've been following the Yeezy Boost 350 for years or you've been eyeing your first pair, you'll want to mark your calendar for this release.
The sneakers will be available at major retailers like Dick's Sporting Goods, Hibbett City Gear and Footlocker. Online purchases will be first-come, first-served, and you'll get free shipping right to your door if you can snag these in time.
The new "Carbon" edition sports a milky white, semi-translucent Boost midsole with a multi-toned Primeknit upper featuring a black base with purple accents. Its classic understated color scheme is a signature of the Yeezy style while turning heads with its black and dark grey textured design.
It'll have a $220 price tag. And the best part is that it comes in sizes for the entire family.
Photo: Supplied