90 Day Fiancé's Tiffany Franco Smith is launching a makeup line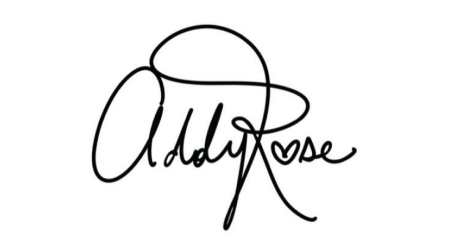 Here's what you need to know about Addyrose Cosmetics.
Tiffany Franco Smith is going from reality TV personality to beauty guru. The 90 Day Fiancé star is launching a new makeup line called Addyrose Cosmetics, which is set to launch soon. She's been pretty tight-lipped about the products, but we took a deep dive into all the news that's been released so far.
What can I expect from Addyrose Cosmetics?
Smith has given a few sneak peeks at upcoming products, including a pretty pastel palette which she teased earlier this month. She also released a video of some color swatches, which featured glittery pinks, reds and golds.
In an Instagram Q&A, the reality star revealed that she will be shooting tutorials for the products and hinted at the release of a microblading eyebrow pen. Big bonus points: she also noted that her beauty line will be "affordable."
https://www.instagram.com/p/CF7xSGPDrDl/
https://www.instagram.com/p/CEYcC0rDAm5/
When will Addyrose Cosmetics be released?
All we know is that the makeup line will be released really soon. In an Instagram post, Smith wrote: "So freaking excited for the next couple of weeks! @addyrosecosmetics Is almost here!"
For those who want to be the first to know dates, we recommend you follow @addyrosecosmetics on Instagram, for all the latest news.
https://www.instagram.com/p/CGINUgDjRp3/
More reality stars with beauty lines
Can't wait until Addyrose drops? Check out these other makeup brands designed by reality stars.
Keep an eye out here for more details on Addyrose Cosmetics as soon as we have it.
Photo: Supplied