Finder is committed to editorial independence. While we receive compensation when you click links to partners, they do not influence our opinions or reviews. Learn how we make money.
Compare financing options for accounting practices
Expand your CPA firm or branch out on your own with the right business financing.
Editor's choice: First Down Funding business loans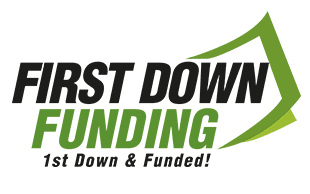 Quick turn around
Secure online application
Compare 75+ legit business lenders
See your rate
Loans for accounting practices are for people who want to either expand their firm or go out on their own as an independent CPA. Our guide covers the most common types of loans for accounting practices and what you can expect when evaluating a practice for purchase.
How does financing an accounting firm work?
Financing the acquisition of an accounting practice can allow partners of existing firms to expand their business by purchasing other firms, or it can be a way for individuals to branch out on their own as an independent tax agent.
However, getting that financing can be difficult. Many lenders will only consider borrowers who have three or more years of experience as a partner of a firm or high-level CPA of a similarly-sized accounting firm.
Three common financing methods for accounting firms
You don't want a deal to slip through your fingers because you don't have the right funding available at the time of sale. Learn about your most common loan structures and compare some of your options below.
Seller financing. This is the traditional way many business owners buy accounting firms have. Rather than providing the seller with 100% of the money needed to buy out the firm, the seller acts as the financier and allows the buyer to make monthly payments for years.
SBA loan. If you're not interested in paying a previous owner year after year, consider a loan backed by the Small Business Administration. These government-backed loans can help you get the overhead funding you'll need to purchase an entire accounting firm at a low interest rate.
Commercial loan. A commercial loan from a bank or online lender functions very similarly to an SBA loan. But since these aren't backed by the government, they have higher interest rates. For some people, this is a useful trade off because you may not have to meet as strict eligibility requirements as with an SBA loan.
Top business loans you can compare today
What do lenders look for in an accounting practice?
Lenders take the following points into account to determine if they'll extend a loan:
Profit margin. Without a solid net profit margin of 25% or more before partners' salaries, lenders may not consider the practice a good purchase.
Profit per partner. Lenders want to see that your practice is profitable with a sizable income for all its partners.
Minimal work in progress days. Lenders prefer to see that your firm has good turnaround and doesn't hold payments in limbo for months.
A solid interest coverage ratio. The interest coverage ratio should be more than 1.75 times the earning rate before interest payments, tax, depreciation and amortization.
Your down payment. If buying an existing practice, you should have between 10% to 15% of the purchase price in liquid assets.
This is a brief list, and you should note that lenders will look at every part of the loan before making a final decision. Your experience and financial situation plays a role, along with the state of the practice you're looking to buy. You may need to provide liquid assets for a down payment, or to show the lender that you're serious and capable of taking on a new business.
What should I consider when buying an accounting practice?
Just because you've found a good deal doesn't mean you've found the perfect practice for you. There are a variety of points to consider when deciding if you should buy an existing accounting practice.
Can the firm can withstand an economic downturn? Although most CPA practices do quite well when dealing with this issue, it's something you should consider if the firm hasn't been through a recession.
Should you invest in a business broker? You may want to get the help of a business broker who specializes in accounting firms to guide you through the process. A bank could miss something that a good broker won't, and using a broker may qualify you for a higher loan amount or a lower interest rate.
What is the reputation of the partners? You don't just buy a firm. You also buy its reputation, and if the partners or other accountants don't work well with clients or don't handle their business well. You should gather this information before the sale, including current business financials and client lists.
How is the business run? Dedicating some time to seeing how the day-to-day business is run ensures that you're getting all the information you need before agreeing to buy. If you run your firm differently or want to change things up, understanding the current business model will help you make necessary changes.
How large is the business? It's easier to manage a business that only has one owner and doesn't generate a huge amount of income. If you're looking to expand your current accounting firm, buying one of these makes it easier to incorporate it into your business.
How are the clients charged? Clients chose this practice for a reason. Consider if they're used to being charged biweekly rather than monthly or a percent of their transactions. It's always best to be willing to work with the clients.
What features should I look for when comparing loan offers?
Every lender is different, but these are a few points that may set one lender above another when you're looking to finance the purchase of an existing practice.
High maximum amounts. Some lenders may offer you three times the earnings of the practice before interest. This allows you to fully finance your purchase and make sure the seller is happy when the acquisition paperwork goes through.
Flexible payment terms. The first few years of transition can be stressful for partners and clients alike. Some lenders offer flexible payment terms to ease some of the immediate pressure on your financial reports.
Variable and fixed interest rates. SBA loans often have interest rates that change quarterly. Seller-financed loans tend to have fixed interest rates, but it may increase or decrease depending on how well (or poorly) the business does once the firm has changed hands.
Avoid overborrowing
Although it might be exciting to expand your business or finally have the opportunity to strike out on your own, it's not a good idea to apply for a bigger loan amount than you can afford.
It can be easy to get ahead of yourself, especially when the possibilities seem endless, but keeping a handle on the fees and charges applied to your loans is vital. Overextending your finances will only lead to trouble in the future — for your business and your personal finances.
Bottom line
Buying out another CPA firm or expanding your accounting business may be a new process, but it doesn't have to overwhelm you. Once you've secured your loan and found the right practice, seal the deal and expand your client list by learning how to further expand your business financing options.
Frequently asked questions