2020's Theme Cruises: A Look at Food Cruises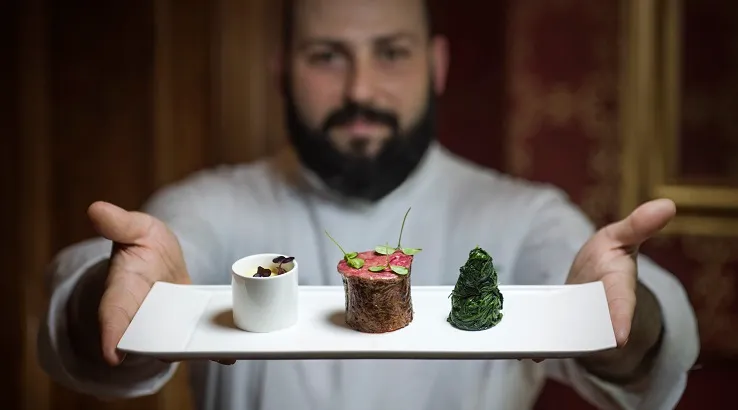 What cruise food wants to be when it grows up.
Food can be a gesture of love, creativity, imagination, and commitment — and a well-made, well-considered dish can speak volumes. As Virginia Woolf once wrote, "One cannot think well, love well, sleep well, if one has not dined well."
These cruises could not agree more.
Take your pick from our three featured food-focused cruises with opportunities like dining with celebrity chefs, experiencing new cuisines and learning to cook new dishes.
Beer River Cruises
Cruise Line: Avalon Waterways
When you hear the words "beer" and "river" together, images of inflatable tubes and intoxicated uncles may come to mind. But in Europe, where river cruises are popular, a river cruise may involve visiting classic breweries and learning about new regional beers. Avalon Waterways runs various beer-centric river cruises in the Netherlands, western Germany, eastern Germany, France, the United Kingdom, Hungary, and Eastern Europe throughout the year.
"Hefeweizen and Witbier (wheat beer)…Dunkeles and Dubbel (dark beer)…Lambic (wild-yeast beer)…Krystal (filtered beer)…and so many others. A visit to Europe is even better when it includes a discovery of the regional beers via a river cruise vacation!" the Avalon website reads. "Visit historic breweries, attend special beer tastings, learn about European beer-brewing techniques during fascinating onboard lectures and workshops, and enjoy a special dinner, hosted by your onboard beer expert."
Crystal Wine & Food Festival
Cruise Line: Crystal Cruises
Another cruise line that runs year-round food events, Crystal holds Wine & Food Festivals where local Michelin Star and celebrity chefs and mixologists are brought on to celebrate regional cuisine. The Hong Kong-based cruise line runs 13- to 17-day voyages with routes such as Sydney to Singapore, Dubai to Rome, London to Copenhagen, and Barcelona to Quebec City.
The festival is onboard-only, with no activities planned ashore. But if you're looking for an adventure where you'll be treated to world-class cuisine, this may be the cruise for you.
Jacques and Claudine Pepin Cruises
Cruise Line: Oceania Cruises
Jacques Pepin is a culinary icon. A world-renowned chef, his cooking programs on PBS helped to make him — alongside his friend, Julia Child — synonymous with French cooking in the United States. Now in semi-retirement, Pepin and his daughter Claudine have been booked for two culinary cruises in 2020 and 2021.
Pepin will treat guests to special tasting menus, demos, food-based lectures, and custom dining menus. While the 2020 cruise to the Mediterranean (Venice to Rome) is sold out, the 2021 sailing to the Baltic still has tickets.