2020's Theme Cruises: A Look at Adults-Only Cruises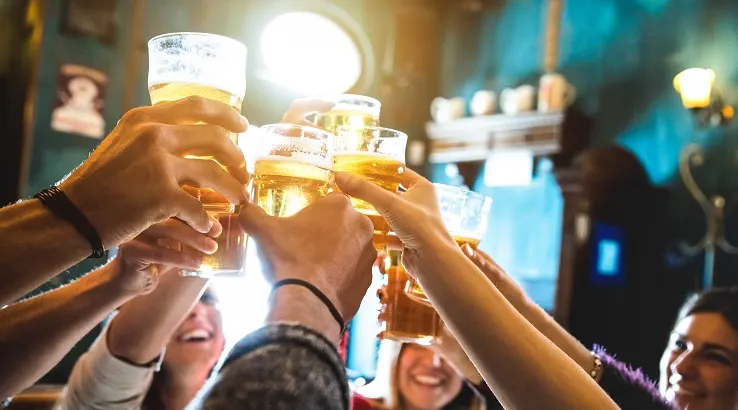 Need to get away from the kids? There's a cruise for that.
Cruising is one of the most family-friendly modes of vacationing today. Per one analysis, almost half of the families that cruise bring along at least one child. To accommodate this child-friendly population, many cruises have added amenities such as arcades, rollercoasters, Go-Karts, and surf simulators.
Despite this, many consider vacationing with children — well, the exact opposite of relaxing. So it's no surprise that adults-only cruising has grown in popularity in recent years. "Adult-only cruises have been a trend we've noticed more over the past few years, particularly among newer cruise lines," Colleen McDaniel, Senior Executive Editor of Cruise Critic, the largest cruise review site and online cruise community, said.
These cruises tend to be devoid of kids' clubs and other family-oriented amusements. For some, these types of cruises are a throwback to how cruising was before it became family-focused. If that sounds like it's more your speed, these sailings are for you.
It should be noted that adults-only cruising is not the same as adult activities cruising. Finder will take a look at this type of theme cruising in a separate article.
Serenity Adult Only Retreat
Cruise Line: Carnival
A hard reality of most adults-only cruise options is that there are few fully adults-only ships. Most ships with "adults-only" options admit kids, but simply ban them from areas that are adults-only. Serenity Adult Only Retreat on Carnival ships are like this, with a segregated part of the deck with bars where adults can take a breath and relax without having to worry about kids interrupting them.
Admission to these areas is only granted for those age 21 and older. Coupled with the cruises' adults-only dining, it's possible to take a Carnival cruise without any children tugging at your pant legs.
P&O Cruises
Cruise Line: P&O Cruises (Carnival)
If your hope, however, is to cruise with no kids on-board at all, there are options. The British cruising line P&O Cruises offers two ships that do not admit children: The Aurora, which holds 1,874 passengers; and the 2,094-passenger Arcadia. These cruises are non-inclusive, so you'll need to bring money onboard with you. But if you're looking for a child-free experience on a large ship, P&O Cruises may be the way to go.
Virgin Voyages
Cruise Line: Virgin Voyages
When Virgin Voyages launches later this year, its flagship — the Scarlet Lady — will be adults-only. Admitting travelers 18 years and older, the Scarlet Lady seeks to be the premier ship in cruising. With a commitment to cleanliness, the first tattoo parlor on board, and a push toward sustainability and sophisticated design, the ship may be a preference for those seeking adult cruising.
There's no word yet if any of Virgin Voyages' other ships will be adults-only. The Scarlet Lady will be all-inclusive, with all gratuities, basic non-alcoholic drinks, and meals included in the fare.