Finder is committed to editorial independence. While we receive compensation when you click links to partners, they do not influence our content.
Compare $75,000 personal loans
Compare rates from mulitple lenders and estimate your monthly payments.
Editor's choice: Fiona personal loans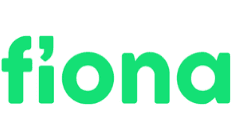 Large network of lenders
APR starting at 4.99%
Loans up to $100,000
See your rate
4 best $75,000 personal loans
Find a provider that offers low rates or can get your funds in as little as a few days with minimal paperwork.
How we picked these providers
We reviewed over 120 personal loan providers before selecting this list of lenders. We considered factors like the rates, terms and requirements, as well as perks for a high-dollar borrower.
| Provider | Best for… | Finder rating | What sets it apart | APR | |
| --- | --- | --- | --- | --- | --- |
| LightStream | Low rates | ★★★★★ | Already-low rates, plus program that can beat competitor offers by 0.1% if it meets certain terms and conditions. | Varies | |
| SoFi | Young professionals | ★★★★★ | Low rates, no fees and extra perks like career coaching and financial advice | 5.99% to 18.28% | |
| Credible | Low monthly repayments | ★★★★★ | Terms as long as 84 months and a best rate guarantee that offers $200 to borrowers who find a better deal elsewhere — as long as it meets certain terms and conditions. | 4.99% to 35.99% | |
| Monevo | Comparing rates | ★★★★★ | Low starting rates and a turnaround as fast as the next business day. | 3.49% to 35.99% | |
Where can I get a $75,000 personal loan?
You can find a $75,000 personal loan with some online lenders and regional banks. But you might not have that many options, as many lenders don't offer personal loans this large.
You'll have a particularly hard time finding a $75,000 personal loan at a credit union — and several large banks don't offer personal loans at all.
Compare more providers that offer $75,000 personal loans
Select your credit score and your state to compare $75,000 loans available to you. Click Check my rate to start on the application or View details for more information.
Keep in mind that you'll likely need to meet stricter criteria for this loan amount than the requirements advertised.
Can I qualify?
It depends on your lender, but you generally need to have a strong credit history and show you can afford repayments on a $75,000 personal loan. You might have better luck applying if you:
Have a 670 credit score or higher. Generally, you need at least good credit, which starts at a score of 670.
Have a DTI ratio below 20%. Most lenders won't work with anyone with a debt-to-income (DTI) ratio of 43% or higher, but you'll have more luck getting approved if your DTI is under 20%.
Make at least $32,000. You need to bring in at least this much each year to afford the lowest possible monthly repayments. For shorter terms and higher rates, you might need to make $83,000 a year to afford repayments.
Lenders also consider factors like your work history, level of education and the length of your credit history.
How much does a $75,000 loan cost?
The cost of your $75,000 loan will depend on the loan term and APR you qualify for. The longer the loan term and lower the APR, the less it'll cost per month. A shorter loan term gives you higher monthly payments, but will reduce the overall cost of your loan.
Let's take a look at some examples. Say you took out a $75,000 loan at the typically lowest and highest rates that lenders offer: 3.99% to 35.99% APR. Here's how much you could expect to pay per month and in total for different loan terms.
| Loan term | Monthly repayment with 3.99% APR | Total cost with 3.99% APR | Monthly repayment with 35.99% APR | Total cost with 35.99% APR |
| --- | --- | --- | --- | --- |
| 2 years | $3,256.54 | $3,156.85 | $4,428.16 | $31,275.81 |
| 3 years | $2,213.97 | $4,702.75 | $3,434.86 | $48,654.87 |
| 4 years | $1,693.09 | $6,268.49 | $2,967.88 | $67,458.07 |
| 5 years | $1,380.90 | $7,854.04 | $2,709.49 | $87,569.29 |
| 6 years | $1,173.05 | $9,459.39 | $2,553.54 | $108,855.24 |
| 7 years | $1,024.82 | $11,084.48 | $2,454.46 | $131,174.22 |
As this table shows, you need to be able to afford monthly repayments of at least $1,000 to afford a $75,000 personal loan — likely more. If you can only qualify for the highest rate and lowest term, you could end up paying nearly twice as much in interest as the loan itself.
Calculate your monthly repayments
Have a loan in mind? Use our calculator to find out how much your $75,000 loan will cost you at different rates and terms.
How to get a $75,000 personal loan
The application process for a personal loan can vary from lender to lender. But following these steps can help you get a loan of this size. Keep in mind that even with perfect credit, you aren't guaranteed approval.
Shop around. Compare factors like the loan's APR, terms and requirements to find a lender that offers a deal that fits your budget. Use a calculator to make sure the available rates and terms on a $75,000 loan fit your monthly budget.
Prequalify. Many lenders allow you to check your eligibility and get an estimate of rates and terms by filling out an online form or calling in to a loan agent. Do this with your top choices before picking a lender.
Get your documents together. If you've been preapproved with a lender, gather your most recent tax returns, recent pay stubs and bank statements together. They can provide some of the information you'll need to apply.
Fill out the application. Follow the lender's directions to apply. Some have an online application that takes just a few minutes to complete. But you might have to call in to apply for a loan of this size, especially if you're applying through a bank.
Submit any additional information. Your lender might reach out after receiving your application to ask for documents and more information. Often you can do this online, though you may need to submit some things by mail or in person.
Read and sign your loan contract. Go over your offer to make sure you understand the terms of your loan and when payments are due. Then sign and and submit your contract before the lender sends you the funds.
How long does it take?
Since $75,000 is on the high end for a personal loan, the process might take slightly longer and require more documents than loans of a smaller amount. Online lenders can typically get you funds within a few business days once you're approved, while banks and credit unions often take longer.
3 tips to pay off $75,000 in debt faster
A $75,000 loan can easily cost you five figures in interest and large monthly repayments. Consider signing up with a lender that doesn't charge a penalty for paying off your loan early so you can get out of debt faster with one of these tips:
Pay every two weeks. Making biweekly repayments instead of paying once a month can help you pay off your loan ahead of schedule.
Sign up for autopay. Some lenders like SoFi offer a rate discount to borrowers who sign up for automatic payments. While this won't change your term, it can free up some funds to make extra repayments.
Use your tax refund. Put your tax refund toward your loan repayments to make one large extra payment each year.
How to pay off a personal loan early
Can I get a $75,000 mortgage?
You can. In fact, $75,000 mortgages are more common than $75,000 personal loans. Since they typically come with longer repayment terms, your monthly cost might be more affordable if you're using the loan to purchase a home. Plus, mortgages are secured loans so you might be able to qualify for a more competitive rate.
You can learn all about your options by checking out our guide to mortgages.
Bottom line
A $75,000 personal loan isn't as easy to qualify for as other amounts — you need a strong credit score and high enough income to afford repayments of over $1,000 a month. And watch out for long loan terms — it can more than triple the cost of your loan.
Want to learn more about how it all works? Read our guide to personal loans to compare more lenders and explore other options.
Frequently asked questions
More guides on Finder