7 places to find investment advice
Beginning investors and high net-worth individuals alike can find investment advice with top brokers, financial planners and more.
If you're new to investing, you can find investment advice from discount brokerages that have little-to-no trading fees and offer libraries of educational material on general finance. You can also work with independent advisors or large investment management firms if your financial goals are more complex. We'll walk you through seven places to find investment advice.
Where can I get investment advice?
1. Discount brokerages
Discount brokerages like Robinhood, Acorns and SoFi offer services designed for beginners. You don't need to open an account to access their educational material online. They offer articles written by experts about the basics of stocks, exchange-traded funds (ETFs), different investment strategies and more.
When you're ready, you can begin buying and selling shares of stocks and ETFs without paying commission fees. These brokers also let you open an account with no minimum deposits or as little as $1.
However, discount brokers may not be the best option for active investors. Some lack the research tools and investment options one would find with full-service brokers.
Our top pick for
Long-term investors
Our top pick for
Beginners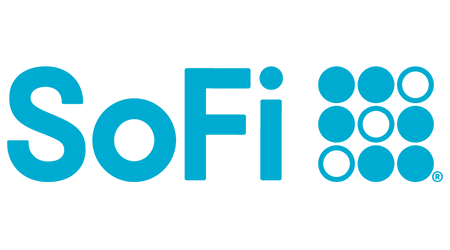 Our top pick for
Active traders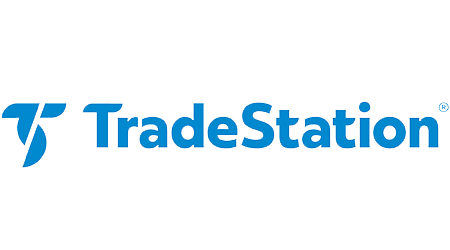 2. Financial media
If you're an active investor or day trader, it's crucial to stay up-to-date on any reliable market news and research you can get your hands on. These resources can give you a deep understanding of who is moving the markets and where you may find profits. But make sure you vet publications and other sources, as some may be feeding too much into market hype.
3. Robo-advisors
One of the easiest ways to get financial advice is through a robo-advisor. Here's how it works. You visit the robo-advisor's website and answer a few questions about your finances, risk tolerance and investment goals. The robo-advisor then recommends a diversified portfolio based on answers to your questions. From there, an advanced algorithm monitors and rebalances your portfolio to keep it on track with your goals. You can transfer your assets to a different portfolio if your circumstances change.
Some robo-advisors like Betterment let you speak with certified financial planners (CFPs) if you have large assets to manage.
Robo-advisors are provided by discount brokers like Acorns and SoFi Invest or full-service brokerages like Fidelity Investments and TD Ameritrade. Both types of providers typically give you access to educational material on their websites, and some let you work with human advisors as well.
There's also Titan Invest, which offers a limited number of hedged portfolios run by algorithms overseen by financial pros using a hedge fund-like approach.
4. Financial planners
If you want someone to help you manage more than just your investments, consider hiring a certified financial planner (CFP). A CFP can help you manage a budget, pay off high-interest debt, save for retirement and more. If they're registered with the Securities and Exchange Commission (SEC) or an equivalent state regulator, they can also give you investment advice.
CFPs are fiduciaries, which means they are required to provide advice only in your best interests. Their fee structures are usually flexible. Some charge by the hour, while others charge a fee based on a percentage of the investments they manage in your portfolio. This fee can range from 0.05% to more than 1%, depending on the size of your portfolio.
But not all CFPs are created equal. So make sure you do some thorough research before you decide to work with one.
5. Registered Investment Advisors (RIAs)
If you're a high net-worth individual, consider working with a Registered Investment Advisor (RIA). An RIA is an individual or firm that provides financial planning and investment management advice to individuals. Here, you can find holistic financial advice around various goals, including the following:
Saving for retirement
Investing in your children's college education
Tax management through certified public accountants (CPAs) and other professionals
Estate planning
RIA firms vary in services, fee structures and size. Minimum investments can range from $200,000 to more than $1 million.
Members of the firm may have different designations like certified financial planner (CFP) and chartered financial analyst (CFA), which makes them stand out. So make sure you do your homework and find a firm or individual RIA that works right for you.
6. Full-service brokers
Regardless of your investment knowledge or income, you can find investment advice at a full-service brokerage. These firms offer services tailored to all levels of investors.
Beginners can find blogs, videos and tutorials about all kinds of investment topics. Many provide account holders with free research tools to help them analyze stocks and develop their investment strategies.
Some well-known companies in this space include Fidelity Investments, TD Ameritrade and Merrill Lynch (Merrill Edge). Each lets you trade zero-commission stocks and ETFs. Experienced investors will have access to teams of financial advisors and analysts who can manage large portfolios. But management fees and investment minimums can vary widely for comprehensive services.
7. Family offices
Family Offices provide wealth management services to ultra-high-net-worth families. A family office team can help these individuals achieve many financial goals for generations.
Retirement planning
Education funding
Tax management
Estate planning
Charitable giving
Investing advice
Debt management
Will drafting
Aircraft and yacht management
Travel planning
Business management
However, these services don't come cheap and they're usually reserved for the most affluent families.
Why is an investment strategy important?
Every investment you make has the potential to grow, but you can also lose it all at any moment. So you need a plan. Make sure your immediate finances are covered before you invest, and be aware of your risk tolerance.
You also need to analyze your investment options carefully and diversify your portfolio strategically. Doing so can net you strong returns while giving you a cushion when the market drops. You can find investment advice at many places. But it's best to tailor this advice into a strategy that's uniquely yours.
Now that I have a solid strategy, what are my next steps?
Once you've developed a solid investment strategy, put it into action. Open a brokerage account and start building your portfolio.
Compare brokerage accounts
There are plenty of brokers out there. But not all are created equal. Fees, investment types, tools and more can vary widely. So make sure you compare brokerages before you invest.
*Signup bonus information updated weekly.
Disclaimer: The value of any investment can go up or down depending on news, trends and market conditions. We are not investment advisers, so do your own due diligence to understand the risks before you invest.
Bottom line
Whether it's a reliable blog post about investing or a meeting with a registered investment advisor (RIA), there are plenty of places to find investment advice. Some are more accessible than others depending on your unique situation.
Once when you have the advice you need, compare stock trading platforms and launch your investment strategy.
Frequently asked questions