The fifth generation mobile network, 5G is now the new global standard of wireless network technology. It offers lower latency, faster speeds and greater bandwidth and can handle more connected devices than ever before. The North American 5G market is expected to surpass $180 billion by 2030, according to JP Morgan.
Plenty of stocks offer exposure to this thriving market. But before we jump into the top 5G stocks 2021, let's touch on what makes a 5G stock a 5G stock.
What are 5G stocks?
5G stocks are stocks from companies that produce the hardware and software that makes 5G technology possible. These include a mix of network service operators and hardware manufacturers. But these stocks also include companies that engage in the development of 5G equipment, infrastructure and even real estate — think cell tower locations.
Though there are many options for investing in 5G, here are the top 5G stocks for 2022.
4 leading 5G stocks for 2022
If you're ready to invest in 5G stocks, you have many options to choose from. Here are some of our top 5G stocks to invest in.
1. Qualcomm (Nasdaq: QCOM)
Qualcomm designs and develops wireless technology, including products for processors, modems and 5G connectivity. Qualcomm's modems provide 5G connectivity solutions for Apple's iPhones and most Android phones. But as 5G expands beyond smartphones, its chips are likely to play a major role in everything from Internet of Things (IoT) devices to autonomous vehicles.
The chipmaker reported positive Q3 2021 earnings, boosted by rising demand for 5G devices. Qualcomm reported earnings of $1.92 per share, up 63% from Q3 2020. Analysts rate the stock a "Strong Buy" and give it an average 12-month price target of $185 per share.
2. T-Mobile US Inc (Nasdaq: TMUS)
Among network service providers, T-Mobile is quickly emerging as a leader in the 5G space. T-Mobile surpassed AT&T in 2020 to become the second-largest wireless carrier in the US. It's also the largest and fastest 5G provider in the US. T-Mobile's Extended Range 5G spectrum currently covers 300 million people across 1.7 million square miles, nearly double that of AT&T and more than four times the size of Verizon's 5G coverage. Its Ultra Capacity 5G, providing average download speeds of 350 Mbps, covers about 165 million people as of July 2021.
T-Mobile is growing fast. Its total revenues grew 13% year-over-year to $20 billion in the second quarter of 2021, and it gained nearly 1.4 million new customers that same quarter. T-Mobile posted earnings of $0.78 per share, beating analyst estimates of $0.52 per share by 50%. Analyst consensus gives T-Mobile a "Strong Buy" with a $171 price target over the coming 12 months.
3. Ciena (NYSE: CIEN)
Ciena is a provider of telecommunications networking fiber optics, services and software and has been described as "the world's biggest player in optical connectivity." As companies look to upgrade their existing networks to accommodate 5G, Ciena's fiber optic solutions and growing routing and switching roadmap puts it in a key position to address the growing market opportunity.
Most recently, the company posted record revenues of $988.1 million for Q3 2021, up from $976.7 million for the same period in 2020. It also beat Wall Street earnings estimates by over 16%, reporting earnings of $0.92 per share. Ciena's stock price has grown steadily over the past few years and analysts expect the trend to continue, giving the company a "Buy" with a $64.50 average price target.
4. American Tower (NYSE: AMT)
American Tower is a real estate investment trust (REIT) that owns and operates more than 214,000 wireless and broadcast communications sites globally — 43,000 properties in the US and 171,000 properties internationally. By leasing antenna space on its wireless and broadcast towers to various cell phone providers and private industries, the company provides a wireless infrastructure that's important to accelerating the global 5G network buildout.
Because American Tower is a REIT, it must pay out at least 90% of its profits annually to shareholders to maintain its qualification as a REIT. American Tower increased its dividend 3.15% to $1.31 per share going into Q3 2021, giving it an annual dividend yield of 1.82%. Analysts also forecast an increase in the REIT's stock price over the next 12 months. The average price target is around $306 per share, making American Tower a "Strong buy."
Compare 5G stocks
There are numerous options for those ready to invest in 5G stocks beyond those four. Select a company to learn more about what they do and how their stock performs, including market capitalization, the price-to-earnings (P/E) ratio, price/earnings-to-growth (PEG) ratio and dividend yield. While this list includes a selection of the most well-known and popular stocks, it doesn't include every stock available.
How to invest in the 5G sector
You can invest in 5G by purchasing individual stocks, or you can purchase an exchange-traded fund (ETF) that tracks all or most of the stocks in this sector.
Choose a broker. Consider things like reliability, fees, commissions, account minimums and tools and education when deciding on a broker. If you're a beginner, we've put together a list of some of the best online brokers out there, which can help you choose the right broker for you.
Open your account. Requirements vary by broker, but you'll generally need to provide your ID, bank account information and Social Security number.
Fund your account. Before you can start trading, you'll need to fund your account. This also varies, but you can typically fund your account by bank or wire transfer or by depositing a check.
Search for stocks. Start with our top 5G stocks. You can also use a stock screener to sort and filter stocks by sector.
Submit your order. Once you've done your research and you're ready to add the stock to your portfolio, indicate how many shares you'd like to purchase and submit your order.
Monitor your investments. Log in to your brokerage account to track the performance of your portfolio from time to time.
Our top pick for
Long-term investors
Our top pick for
Beginners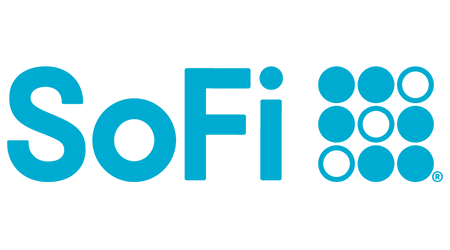 Our top pick for
Active traders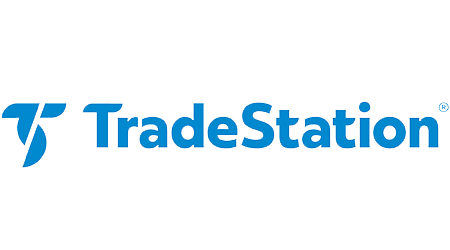 ETFs that track the 5G sector
The following ETFs offer exposure to 5G semiconductors, telecom chip and gear makers, cloud computing services, satellite companies and more.
Communication Services Select Sector SPDR (XLC)
Defiance Next Gen Connectivity ETF (FIVG)
First Trust Indxx NextG ETF (NXTG)
Global X Internet of Things ETF (SNSR)
Global X MSCI China Communication Services ETF (CHIC)
Pacer Benchmark Data & Infrastructure Real Estate SCTR ETF (SRVR)
SPDR S&P Telecom ETF (XTL)
VanEck Vectors Semiconductor ETF (SMH)
Vanguard Communication Services ETF (VOX)
Pros and cons of the 5G sector
Like every investment, there are pros and cons to investing in the 5G sector.
Pros of 5G
5G's burgeoning global market can benefit investors in several ways:
Strong long-term prospects. 5G is gearing up to represent a major game-changing technology. And as the world continues to become more connected, investors with a long-time horizon could be better positioned to benefit from its potential growth.
Invest in a budding technology while diversifying your portfolio. Since 5G stocks comprise wireless carriers, device makers and real estate, investors can diversify their portfolios while maintaining their exposure to this emerging technology.
Cons of 5G
5G is the new global standard of wireless network technology, but revamping a global mobile network isn't easy. It requires money, cooperation and time. What does this mean for you as an investor?
Limited global coverage. 5G is being rolled out, but it's only available in limited areas. The process of getting 5G fully off the ground will take some time. And unanticipated obstacles could bog down the process in the interim.
Tough competition could impact profits. Increased competition between companies looking to emerge as a leader in 5G could impact companies' profits. For example, Nokia halted its dividend in 2019 to increase investments in 5G.
Increased risk of cyber attacks could drive down profits further. 5G enables the deployment of a larger number of connected devices, but a network with billions of hackable devices creates a broader attack surface for cybercriminals.
Compare trading platforms
To invest in 5G stocks, you'll need a brokerage account. Review your platform options below.
*Signup bonus information updated weekly.
Disclaimer: The value of any investment can go up or down depending on news, trends and market conditions. We are not investment advisers, so do your own due diligence to understand the risks before you invest.
Bottom line
Investors are uniquely positioned to invest in 5G in a variety of ways, whether it's through wireless carriers providing 5G service, device manufacturers developing 5G-enabled devices or companies and landholders that operate buildings and cell tower sites crucial to the functioning of these networks.
Whether you're just getting started with stock trading or you're a seasoned investor, these top 5G stocks could be a great addition to any portfolio.