Finder is committed to editorial independence. While we receive compensation when you click links to partners, they do not influence our content.
Get a $500 cash loan by tomorrow
Just keep in mind the short repayment period can make it easy to fall into a cycle of debt.
Editor's choice: OppLoans Installment Loans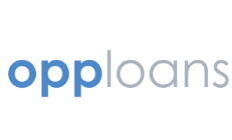 Easy online application
Quick approval
Long repayment terms
Go to site
A $500 loan can help you make ends meet during an emergency, but the high costs and extremely short repayment period can make borrowing without getting into a cycle of debt difficult.
Compare $500 loans
Select your state to find and compare a selection of lenders that offer $500 loans in your area.
Avoid short-term loans if you don't have a steady source of income
While a $500 loan may provide temporary relief if you're between jobs, it can quickly escalate into a cycle of debt. Before you borrow, here are four alternatives you may want to consider:
File for unemployment. If you lost your job or have had your hours significantly reduced — through no fault of your own — you may qualify for unemployment. This is especially critical if you're out of work because of the coronavirus outbreak. In fact, many states have waived the one-week waiting periods for those who need financial help during the pandemic.
Contact your lenders. Your lenders will want to know as soon as possible if you're unable to meet your repayment schedule. Many may be willing to work with you to find a new repayment plan or other options that fit your budget while you're looking for work, which can help you avoid additional fees.
Start a side gig. It may not offer traditional benefits of steady employment, but working odd jobs to make ends meet is common. And there are plenty of options to suit every lifestyle — so keep an eye out for things you can do to avoid debt and earn money on the side.
Ask for help. Your friends and family may be understanding when it comes to your situation, especially if you've recently found yourself unemployed. Asking for help may not be easy, but it can relieve some financial strain from your life. Be responsible with any money loaned or gifted to you, and don't forget to repay the favor when you're back on your feet.
You can also explore more payday loan alternatives to avoid overspending when you're out of work.
Loan eligibility
Eligibility criteria differs between lenders, but you'll usually need to meet the following requirements:
Regular source of income
US resident
At least 18 years old
Usually, you can get a $500 loan even if you have bad credit.
Application checklist
Here's what you need to apply for a $500 loan:
Personal details. You'll need your name, contact information and official documents to verify your identity – this can be your driver's license, state ID or passport.
Employment and income. If you're employed, you'll need to provide your employer information and how much you earn.
Welfare. If you receive welfare payments, you'll need to provide information on how much you receive and how often.
Finances and banking. Short-term lenders usually require documentation of your banking history for the past 90 days.
How do $500 loans work?
The most common type of $500 loan is a traditional payday loan. This means you pay it all back plus a fee the next time you get paid — within two to four weeks.
Can't pay it back then? Some lenders offer the option to roll it over for a fee. Try to avoid this if possible — that's how you can get caught up in a cycle of debt.
Keep in mind that payday loans aren't legal in all states.
How much will it cost?
Depending on your lender and your state, you can expect to pay around $75 to $150 for a $500 loan. This works out to an APR range of around 182% to 365% on a 30-day loan or 365% to 730% on a 15-day loan.
4 questions to ask yourself when comparing lenders
Keep these questions in mind to find the best deal available to you:
What's the APR? The APR is the easiest way to compare loans with different rates and terms, since it tells you how much it'll cost over a year.
What are the fees? The fee tells you how much you'll actually have to fork over for this loan.
Is the lender reputable? Make sure your lender is legit by reading reviews and checking out complaints on its Better Business Bureau or Consumer Financial Protection Bureau page.
Does it service my state? Some payday lenders don't work in all states either because they aren't licensed there or payday loans are illegal.
Find out if you can get a payday loan in your state
Pros and cons of $500 loans
High interest rates.
Short-term loans can come with very high interest rates. The faster you pay off your loan, the less you'll pay altogether.
Disreputable lenders.
Not all lenders you find online are reputable. Some predatory lenders will take advantage of people who need cash quickly. Make sure you review the lender's information before applying for a loan.
Frequently asked questions
More guides on Finder