Finder is committed to editorial independence. While we receive compensation when you click links to partners, they do not influence our content.
40th wedding anniversary gifts
Here's how to choose the best gifts for your spouse, parents, or friends who are celebrating this special day.
A 40th wedding anniversary is a special time for any couple. The occasion is marked by a celebration of the years spent together. The couple and their loved ones will want to offer gifts as a sign of appreciation and love, but it can be difficult to decide what to buy. Here's our best advice for finding a gift worthy of a 40th anniversary.
5 things you need to know about 40th wedding anniversary gifts
For her: Best anniversary gifts for your wife
She's the one for you: you've stuck by her for 40 years. So find that one perfect gift for her: we've got some ideas.
For him: Best anniversary gifts for your husband
He's done so much for you over the years, it makes sense you'd want to do something in return. Here are some ideas to get you started.
Best 40th wedding anniversary gifts for your parents
Your parents have stayed together for 40 years! What an incredible feat. Let us help you find a gift worthy of the celebration.
Gift ideas for 40th wedding anniversaries
Here's some information on traditions surrounding 40th wedding anniversaries.
| Anniversary | Traditional symbol | Modern gift | Gemstone | Flower | Color |
| --- | --- | --- | --- | --- | --- |
| 40th | Ruby | Ruby | Ruby | Gladiolus | Ruby red |
Interestingly, ruby is the traditional and modern official gift for this anniversary, unlike other anniversaries which have different official gifts for the traditional and modern theme. This makes your work a lot more simple.
Rubies are a great gift idea, and for the woman, any piece of beautiful jewelry will do. For the man, a pair of cuff links, a watch, or a ring with the gemstone, will work fine. However, gemstones don't come cheap, especially rubies, so you'll be glad to know that there are some other ideas you can use for this anniversary.
For the couple, try surprising your spouse with a vacation. This could be a second honeymoon in your dream location. New additions to the home are good gift ideas, too. Perhaps new indoor or outdoor furniture, a new oven, grill, or even a home makeover.
For family and friends, there are various types of gifts that you can give to the special couple. However, you need to be creative with your gift. Photos are always a good idea, especially if they come from the couple's children. However, you might want to consider having a scrapbook with illustrations as opposed to yet another album or picture frame. You could also pay for a trip that the couple will enjoy. Remember: it's all about the couple, so consider their preferences.
40th wedding anniversary gift giving tips
While there are both modern and traditional or official gifts, you don't necessarily have to go with them. You can choose to buy a different item you know the recipient will love.
Below are additional pointers to consider when selecting a gift for the couple.
Age:Make sure to buy a respectful and appropriate gift for the recipient's age.
Relationship with the couple: Your relationship with the couple also matters. For example, the couple's children may get away with goofy gifts. However, friends and other relatives might want to have more subtle and sentimental gifts.
Value: When selecting a gift, think about its value… and we're not talking about the cost of the gift. Ask yourself if the gift is useful to the couple. Will they enjoy it? Or is this one of those gifts that will be kept in the attic and never to be seen again?
Top retailers for wedding anniversary gifts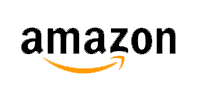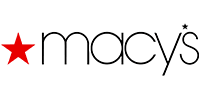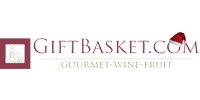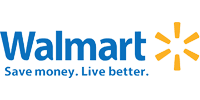 Back to top
How to choose the best 40th wedding anniversary gift
With a precious stone and the color of love and passion to use as inspiration, you're sure to choose the perfect 40th anniversary gift.
Do your research. Get your detective hat on and find out what they most desire. A trip to an exotic destination or a new addition to a treasured collection of art is sure to be a great surprise.
Set a budget. If you know how much you want to spend, you can narrow down your search and find the perfect gift without breaking the bank.
Plan ahead. If you're getting something made or plan to order something custom, you will need plenty of time to plan ahead.
Make it personal. Whether you plan to go all out with a big, expensive gift or want to stick to something a bit more subdued, your gift will be all the more meaningful if it comes from the heart.
Current deals and specials
Back to top
More guides on Finder