4 ways to celebrate Star Wars Day this May the 4th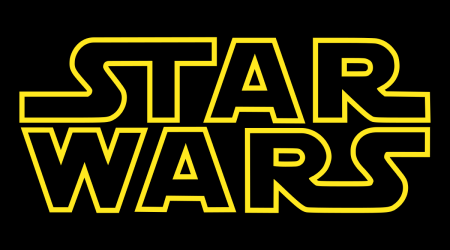 Keep the Force with you, despite the quarantine.
Just because you're stuck inside and Star Wars: Galaxy's Edge is closed doesn't mean you can't celebrate everybody's favorite pun-based holiday in style this year. Here's how to hyperspace away from everything going on in the world and into a galaxy far, far away this Star Wars Day.
1. Binge the Skywalker Saga on Disney+.
It wouldn't be May the 4th without settling on the couch with popcorn and a cold glass of Bantha milk to watch Star Wars movies. And for the first time ever, you can watch the entire Skywalker Saga from start to finish in glorious 4K Ultra HD on Disney+.
The saga includes Star Wars Episode IX: The Rise of Skywalker, which the House of Mouse is releasing two months ahead of schedule. Plus, since you're watching from the comfort of home, no one will discover your dark secret that the prequel films are your favorite.
2. Get in character for your WFH calls.
With so many of us working from home, it's not unusual to see people hop on conference calls in their PJs. Why not spice up your next at-home meeting by dressing up in Jedi Knight robes instead?
With an online tutorial on how to make Princess Leia's iconic cinnamon bun hairstyle, even the most boring reports can contain information vital to the survival of the rebellion. And if you don't have a full costume to wear, you can always change your Zoom background so you're streaming from the Mos Eisley cantina — or the Death Star, depending on how you view your job.
3. Listen to fan-made Star Wars content.
Let's face it: Star Wars fans love talking about everything from obscure movie trivia to the theory that Jar-Jar Binks was actually a Sith lord. Take advantage of more than 40 years of fan knowledge with podcasts like Rebel Force Radio and Full of Sith.
If you're looking for something more relaxing, there's also a ton of Star Wars–themed ASMR videos on YouTube — from the ambient sounds of Naboo to role-playing being seduced to the Dark Side by Kylo Ren. You'll be tingling with the Force in no time.
4. Buy exclusive Star Wars collectibles online.
Baby Yoda merchandise might have been scarce when The Mandalorian premiered this past winter, but online retailers are now stocked with a full range of products based on the cutest Force-sensitive puppet this side of the Outer Rim. The Disney Store is also releasing a limited-edition Star Wars Day collectible key for $12.99 on May the 4th, which will go great alongside your $60 talking animatronic of the Child.
Photo credit: Wikimedia