Finder is committed to editorial independence. While we receive compensation when you click links to partners, they do not influence our content.
30th wedding anniversary gifts
How to find the best gifts to celebrate a 30th anniversary
The 30th wedding anniversary may not be "golden," but it is pearly. Yes, as you may have guessed, pearls are the official traditional gift of this anniversary.
There's 30 years of love, friendship and unity to celebrate, which is nothing short of impressive. Make sure you give proper attention to the occasion with these great gift ideas.
5 things you need to know about 30th wedding anniversary gifts
30 of the ultimate 30th wedding anniversary gifts
More gift ideas
| Anniversary | Traditional gift | Modern gift | Gemstone | Flower |
| --- | --- | --- | --- | --- |
| 30th | Pearl | Diamond | Pearl | Lily |
Pearls are unique because they grow in mollusks and oysters. There are two types: artificial and natural pearls. Artificially pearls are most commonly used in jewelry-making and are purposely created in a lab, while natural pearls are, as the name suggests, created naturally by the species.
Non-traditional gifts like tickets to a concert or to see their favorite sports team, a paid adventure trip or vacation, or even household goods like a new appliance.
Lilies are majestic and beautiful flowers. They are also the signature flower for the 30th anniversary. This flower symbolizes many things, mainly because it comes in different types and colors. For example, white lilies are symbolic of modesty while orange lilies signify passion. Just like roses, lilies signify love and make a good accompaniment for any gift.
Diamonds are the modern gift and, unlike pearls, are quite strong and do not need much care.
Gift-giving tips for husband and wife
For him: gifts for your husband

When it comes to your husband, the gift ideas do not have to be limited to the traditional or modern themes. Men are often more particular and they prefer gifts that they can use. A new tennis racket, golf clubs, or even a motorcycle jacket could be great gifts, depending on his interests. If you wish to stick with official gifts, you could get him a diamond-encrusted watch or pearl cufflinks.
For her: gifts for your wifeAt this stage in your marriage, you already know what your partner's preference and style is. When choosing a gift for your wife, you want a gift that says you love her now more than ever and one that signifies your time spent together.
You could also choose a gift that's nostalgic, like a recreation of your first date, or a second honeymoon. Of course, jewelry never fails to impress. We suggest going with the official themes and choosing diamonds or pearls.
Gifts for your parents' 30th anniversary
Your parents are celebrating 30 years of commitment: that's no small feat. Help them celebrate their achievement and their love for each other with a gift they'll cherish and keep.
30th anniversary party ideas
If you're planning a 30th anniversary, you might feel overwhelmed trying to pull off the perfect event. Try not to stress: remember it's really about the couple being able to celebrate with their friends and family.
You can try incorporating pearls, the official gift of this anniversary, into your party plans. There are tons of pearl themed decor items available for this purpose.
There's always the nostalgic route as well. You could recreate the couple's wedding toast or cake cutting just by picking up some champagne flutes or a small white cake.
Whatever you decide to do, keep your focus on the couple and you'll be sure to have an excellent party.
Top retailers for 30th wedding anniversary gifts
Now that you know the type of gifts you'd like to buy a loved one for the 30th anniversary, it's time to look for them. Here are some top retailers to shop to get the gift-buying juices flowing: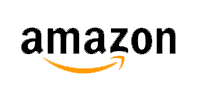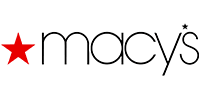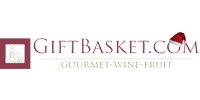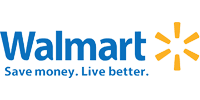 Back to top
Find more gift-giving inspiration in our gift guide.
Current deals and specials
Back to top
More guides on Finder