The Fed's next move and 2 other things to watch in the market next week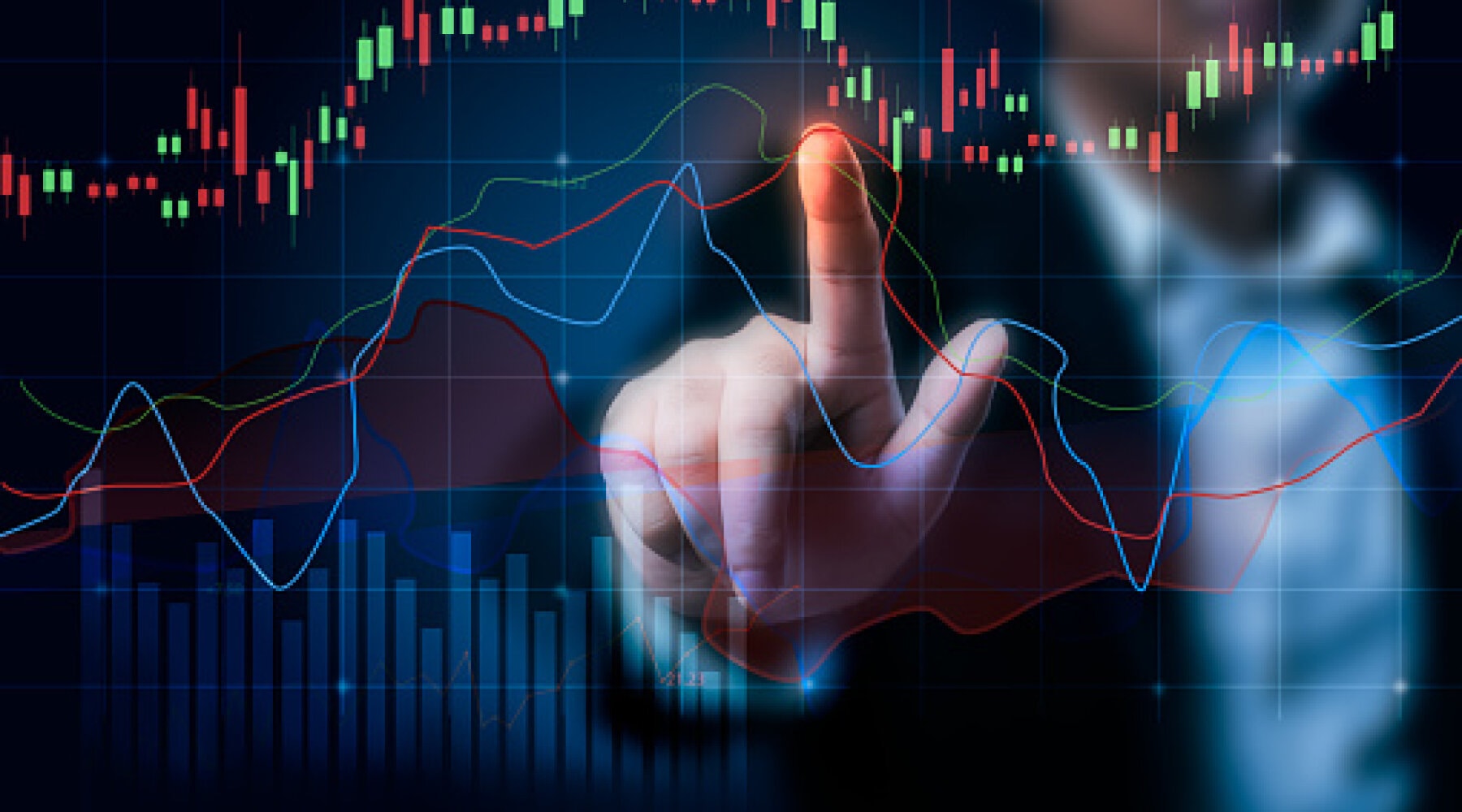 Inflation hits 40-year high, spooking investors ahead of next week's FOMC meeting. Also: airlines applaud this move by the Biden Administration and oil prices test previous highs.
All 11 S&P 500 sectors opened lower Friday, with consumer discretionary, information technology and financials among the market's biggest laggards.
Friday's inflation report spooked investors, who may be wondering if the hotter-than-expected inflation data will push the Federal Reserve to consider adopting an even tighter monetary policy at next week's committee meeting.
The S&P 500, Nasdaq Composite and Dow Jones Industrial Average (DJIA) were down 2.50%, 3.25% and 2.3%, respectively, as of 12:47 p.m. ET.
Looking at the week ahead, here are three things to watch in the stock market next week that could affect your portfolios.
1. The FOMC meets June 14–15
Will the inflation numbers push the central bank to lift interest rates more quickly to curb soaring prices?
Inflation surged in May, Friday's inflation report showed, with housing, food and gas pushing inflation to 8.6%.
The consumer price index rose 1% in May, more than tripling the gain in the previous month. Economists surveyed by The Wall Street Journal had expected the CPI to climb 8.3% year over year.
Inflation hasn't risen this rapidly since December 1981, when the US was in the midst of what would be the worst economic downturn since the Great Depression and until the 2007–2008 recession. The 1981–1982 recession was triggered by tight monetary policy to fight near record-high inflation.
The Fed raised the fed funds rate by 50 basis points in May. Fed Chair Jerome Powell said at the time that additional 50 basis point increases will be on the table for the next two meetings but that a 75-point increase "is not something the Committee is actively considering."
Some experts say the Fed needs to be more aggressive and crank up interest rates even higher. Former Fed Vice Chairman Richard Clarida said in May that the current interest rate hikes are not nearly enough to slow inflation and should be lifted at least 3.5% over the year, the Wall Street Journal reported.
Wharton Professor of Finance Jeremy Siegel told CNBC's Scott Wapner Friday that Powell should "bring forward the 50 basis points from July and say 'we're doing 100 basis points next week.'"
In a May live-streamed video during the WSJ Future of Everything Festival, Powell said he would back interest rate increases as necessary until pricing stability is restored.
"If that involves moving past broadly understood levels of neutral, we won't hesitate at all to do that. We won't," Mr. Powell said. "We will go until we feel we're at a place where we can say, yes, financial conditions are in an appropriate place, we see inflation coming down."
The Fed let the funds rate reach nearly 20% in early 1981 to temper similar, albeit steeper, levels of inflation. Rates may not go this high — unemployment was rampant and inflation much higher then — but we could see the Fed grow more receptive to taking a more aggressive stance on inflation, because it looks like price hikes aren't going away any time soon.
The Fed's rate-setting FOMC is scheduled to meet Tuesday and Wednesday and is expected to hike rates by another 50 basis points.
2. US to drop COVID testing requirements for international travelers. Will travel stocks take off?
The Biden Administration will lift a requirement that all travelers test negative for COVID-19 before flying to the US, a win for airlines and an industry hit hardest by and still recovering from the pandemic.
Bloomberg reported Friday that a senior Biden administration official, speaking on the condition of anonymity ahead of the announcement, said that the administration will drop the COVID-19 testing requirement for inbound air travelers from abroad as of 12:01 a.m. ET Sunday.
The travel industry has been urging the administration to drop the testing requirement for months, and airlines view Friday's news as an opportunity to help restore the industry. According to the US Department of Commerce, international travelers spend 14.5% of global international travel spending in the US, more than they spend in any other country.
Shares of the big four airlines — American Airlines (AAL), Delta Air Lines (DAL), United Airlines (UAL) and Southwest Airlines (LUV) — all traded lower Friday and are still well below their pre-pandemic levels. But airline stocks may get a bump next week if the COVID testing requirement is indeed dropped Sunday.
3. Which way will oil prices go?
The prices of oil benchmarks returned to near their March 2022 highs this week, lifting oil stocks and prices at the pump.
WTI Crude topped $123.18 per barrel Wednesday, according to CNBC data, its highest since peaking at $130.50 in March. Meanwhile, Brent Crude hit $124.40 per barrel midweek. The price of Brent Crude reached $125.28 per barrel last week but is still below its March high of $139.13.
Oil stocks led the S&P 500 gainers this week, with shares of Exxon Mobil (XOM) surpassing the $100 mark and hitting an all-time high of $105.57 on Wednesday. Stocks of oil companies Valero Energy (VLO), Marathon Petroleum (MPC), Phillips 66 (PSX), ConocoPhillips (COP), Halliburton (HAL) all traded higher this week.
Meanwhile, gas prices are now averaging $5 per gallon across the nation, according to AAA, and there's no relief in sight.
Will oil prices and some oil stocks hit new highs next week?
Ready to open an account or considering a new broker? Find the best online brokers for your needs. Or check out fees and features in our comparison table to find a better deal today.
At the time of publication, Matt Miczulski owned shares of XOM and HAL.
The value of any investment can go up or down depending on news, trends and market conditions. We are not investment advisers, so do your own due diligence to understand the risks before you invest.