Finder is committed to editorial independence. While we receive compensation when you click links to partners, they do not influence our content.
3 Second Lash coupon codes
Get fuller lashes instantly — without messy adhesives or salon prices.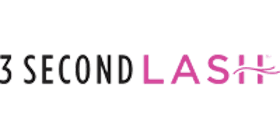 3 Second Lash offers micromagnetic false lashes that can give your lashes a pop of volume without glue, other adhesives or the hefty price tag that comes along with fancy salon extensions.
It looks like we don't have any coupons at the moment.
What is 3 Second Lash?
3 Second Lash is a new brand of false eyelashes that you apply using built-in magnets, instead of adhesives.
Critical reviews are overwhelmingly of the "I couldn't get it to work and gave up" variety. But with patience and a little practice, it sounds like you can bat flirty lashes in less time than it takes to dig a tube of mascara out of your makeup bag.
What can I buy from 3 Second Lash?
Each purchase gets you two sets of "natural" lashes for a flirty, subtle look and one set of "bold" lashes, adding fullness and volume for a super sultry appearance.
When not in use, you can store your feathery falsies in the included magnetic case. Given the tiny magnets they're equipped with, these lashes are delicate by nature. But as long as you treat them with the same tender care you'd give your own lashes, you should get plenty of use out of these babies.
Payment options
Pay for your 3 Second Lash order with PayPal, Amazon Pay, Visa, Mastercard, American Express or Discover. Your transaction is secure thanks to the Secure Sockets Layer (SSL) software that encrypts your personal and financial information.
Can I get free delivery?
Unfortunately, 3 Second Lash doesn't offer free shipping.
Shipping costs
You'll pay a flat $5.99 for postage and handling. This rate's steep for such a light item, but 3 Second Lash ships via FedEx SmartPost for easy tracking and you can order up to five complete sets for one low price. This flat shipping fee comes in handy if you're buying gifts or want to combine orders with a friend.
If you live in New York, Connecticut, Nevada or California, state tax rates apply. And if you're in Canada, Guam, Puerto Rico, Hawaii, the US Virgin Islands or Alaska, you'll pay a $10 delivery surcharge.
Despite its site that claims otherwise, 3 Second Lash is sold at major retailers like Walmart, allowing you to avoid shipping or a wait for delivery.
The brand's also available on Amazon. If you're a member of Amazon Prime, you can cash in on that free two-day shipping benefit and save yourself delivery costs altogether without a trip to the store.
How can I track my order?
Check your order status 24/7 by visiting a third-party status site. Once it's shipped, you can track your delivery using the FedEx tracking number provided in your confirmation email.
What's 3 Second Lash's return policy?
3 Second Lash offers a 30-day money-back guarantee, excluding shipping and handling.
To return your lashes, call customer service at 800-680-9166 for a return authorization number and directions. You pay for return shipping, and shipping charges both ways are not refundable.
What sets this brand apart?
3 Second Lash uses micromagnets that gently snap around your natural lashes without the mess and irritation of traditional false eyelashes or an expensive trip to the salon.
Besides mascara, the only other (affordable) option for enhancing lashes is using traditional "falsies," which typically requires messy adhesives. Not to mention what they can do to sensitive skin, taking you from sexy to sickly in the blink of an eye.
What do people really say about this brand?
Customers report a learning curve with application, so actually getting these on in 3 Second Lash's advertised seconds takes some practice.
Until you've nailed down the technique that requires lining up the magnets with your natural lash line, magnets may be visible. You also may have to first apply mascara to your natural lashes before putting on 3 Second Lash to keep them securely in place.
How can I contact customer support?
You can check your order status anytime at address you receive with your confirmation, just have your order information handy to speed things along. Or give support a ring at 800-680-9166 weekdays from 8:00 a.m. to 10:00 p.m. ET.
What about social media?
Follow 3 Second Lash's parent company, Allstar Products Group, on Facebook and LinkedIn. You can also check out all of their product commercials, including 3 Second Lash, on YouTube. While there, take a look at the many how-to videos, should you need a little help applying your new lashes.
Testimonial
I've never been able to wear traditional false lashes. (Dang adhesive allergy!) So I was intrigued with the idea of magnetic lashes and curious enough to try them out. The learning curve is real when putting these on for the first time. But after a handful of attempts (and muttered cursing), I managed to get them to line up correctly, and they looked quite cute. They're comfortably light and non-irritating, so I can definitely see myself using these again when I want to get dolled up.
When's the next 3 Second Lash sale?
3 Second Lash is usually running some kind of deal, whether it's free shipping or buy one get one free. You can also check back here on finder.com for the latest 3 Second Lash promo codes. Follow along with the brand on Instagram to hear first about sales and giveaways: You could get your lashes for free!
Pros and cons
Pros
No adhesives.No irritating, messy glues required — ideal for sensitive skin.
Choice of styles with each order.Go flirty today, and sultry tomorrow.
Convenient storage.The included magnetic storage case keeps your lashes neatly secure.
Cons
They're tricky at first.There's a learning curve for seamlessly gettin' on, so don't expect to get it right in three seconds on your first attempt. If your natural lashes are sparse or short, try applying mascara first to give them something to grab on to.
Steep shipping cost.If you're ordering one set, $5.99 is steep for delivery of such lightweight lashes. But you can buy them at retail stores or on Amazon to avoid this cost.
They're super delicate.Resist the (overwhelming) urge to grab the hairs when removing these falsies from the case and even your eyes. Handle 3 Second Lash by the magnet base only to avoid breakage.
Bottom line
If you're looking for a fuller, feathery fringe to frame your baby blues (or greens, browns or hazels), you don't have to "stick" to glue-on lashes. Skip the tacky, irritating mess of traditional falsies and "magnetize" your look with 3 Second Lash.
Frequently asked questions
More guides on Finder