This article contains links to products or services from one or more of our advertisers or partners. We may receive a commission when you click or make a purchase using our site. Learn more about how we make money.
25th wedding anniversary gift ideas
Need gift ideas to celebrate a love that's lasted 25 years? We've got you covered.
The 25th anniversary is a huge achievement and one of those celebrations that should not be ignored. Some people mark this celebratory time not just with gifts but a full-blown party and renewal of vows. You'll want to be highly creative with your choice of gifts.
Gift ideas for your wife
Looking for that special something for your beautiful wife after all these years together? Here are some ideas to get you started.
Gift ideas for your husband
Of course, you know him best by now… but if you need some inspiration to find that perfect gift, try these.
25th wedding anniversary gift ideas
Back to top
Which anniversary is celebrated for 25 years of marriage?
Silver is the official traditional gift for the 25th anniversary and symbolizes harmony. According to Hallmark's official website, the connection between the 25th anniversary and silver originated from Middle Europe — Germany to be specific — where husbands would give their wives silver garlands to mark 25 years of marriage.
What you need to know about 25th Wedding Anniversary Gifts
25th wedding anniversary gift ideas
A 25th wedding anniversary is a major milestone in a couple's marriage. This is the "silver" anniversary, so silver gifts are appropriate. A gift for a husband might be cufflinks, or jewelry for a wife. If you are gifting to another couple, an engraved silver serving platter might be a great choice.
Jewelry. You can easily find different types of silver jewelry for both men and women. The good thing about silver jewelry is that it's quite affordable and you can find sterling silver or good quality silver at a decent price. You can also have the jewelry personalized with the couple's initials and make it more special by incorporating the couple's birthstones into the jewelry. If you're buying a gift for your wife, a silver charm bracelet is great since it represents your life together. A pendant with birthstones of your children could hold special significance.
Decor items. From mirrors to candle holders, it all depends on your creativity and the couple's personal interests. A couple that is celebrating their 25th anniversary has built a lifetime of memories together and sentimental gifts are always precious. For example, you could buy a silver frame and put a photo of the family or the couple's wedding inside. This wouldn't cost much but it will without a doubt be a valuable gift they'll cherish for years.
Tips on giving 25th wedding anniversary gifts
| Anniversary | Traditional gift | Modern gift | Gemstone | Flower |
| --- | --- | --- | --- | --- |
| 25th | Silver | Silver | Sterling Silver | Iris |
The most important thing to keep in mind when buying a 25th wedding anniversary gift (or any gift for that matter) is the recipient's personality. Themes can be a great source of inspiration, but the best gifts are like an inside joke: they let the other person know you understand them.
Whether you're choosing a gift for your spouse or for a couple, here are some tips.
Pay attention to hints. If your wife keeps complaining about her car, you could take this as an opportunity to buy her a new silver car.
Think about their preferences. If they love to cook, you might want to buy some good quality silver for entertaining.
A vacation getaway. Think about a destination the couple loves, or a location that is significant and symbolic to them for example, where they went for their honeymoon, or where they went for their first date.
A renewal of vows. Heartfelt and highly symbolic as you look ahead to the next 25 years.
Celebrate! If you're the child of the couple, you might like to organize a party in celebration of the occasion. Or, you can combine all of the above ideas and create a truly memorable time to celebrate the special milestone. Have dinner, renew your vows, take a second honeymoon and enjoy the blessing of going strong for 25 good years.
25th anniversary party ideas
There are lots of things you can do to make a 25th anniversary party special. Try digging up some wedding photos, finding out what song the couple played for their first dance or reenacting the champagne toast or cake cutting from the couple's wedding night. You could also consider doing a vow renewal ceremony, but you should check with the couple to see how they feel about it.
Are gifts expected at an anniversary party?
Unless there is a 'no gift' requirement with the invitation, it's likely you're expected to bring a gift. However, if you break the 'no gift' invitation clause, and show up carrying a gift you will potentially embarrass the host and other guests. If you're hosting the party, simply be clear to the invitees on whether gifts are necessary.
Top retailers for 25th wedding anniversary gifts
If you're looking for a gift for your spouse or a couple celebrating their 25th anniversary, you need to first create a list of gifts you can buy. As we've already mentioned, there are great gifts that keep the silver theme without being too cliche. Make your gifts exciting and something that will be useful for the couple. This could either be one gift or his and hers gifts. This is something that you cannot ignore as it makes for an awkward reception when you only give a gift to one partner.
An easy out is to find retailers with variety, which we've taken the liberty to do so for you below, as well as some token gifts that may be suitable for the occasion and your spouse/family/friends.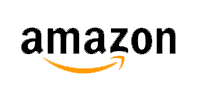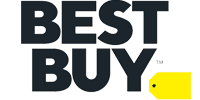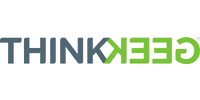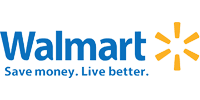 Back to top
Current deals and specials
Popular US - Top Deals - US Shopping coupon codes
| Last checked | Code description | Code |
| --- | --- | --- |
| 24 Nov 2020 | Extra 50% off sale styles | EXT**** |
| 10 Nov 2020 | Save $20 on a 12 month membership at checkout! | FIN**** |
| 19 Aug 2020 | Save 25% on best-selling flowers and gifts | FLW**** |
| 4 Mar 2020 | $25 off sitewide | EYE**** |
| 11 Feb 2020 | $30 off $150, $20 off $100 or $10 off $75 | SAV**** |
Back to top
Why shop at finder.com?
Convenience: The internet has brought convenience in many ways especially when it comes to shopping. Our lifestyles are filled with schedules and meetings. People hardly have time to go out and really shop. At finder.com, you can shop from your office, at home or even at the bus on your way home. The site gives you ultimate convenience.
Free shipping: Some of the retailers featured on the finder.com have fantastic shipping offers and you could get free shipping from both local and international retailers.
Variety: The variety is unmatched and this is because you have retailers with an incredible list of products and various retailers. You can therefore browse through collections from numerous retailers to find the specific gift you wish to buy.
Reviews: You can make a better purchase decision by reading the customer reviews. These reviews are left by users of the product and you can easily identify retailers with quality products.
More guides on Finder