Electric vehicles in 2021: How new models, insurance rates and tax breaks affect their cost to own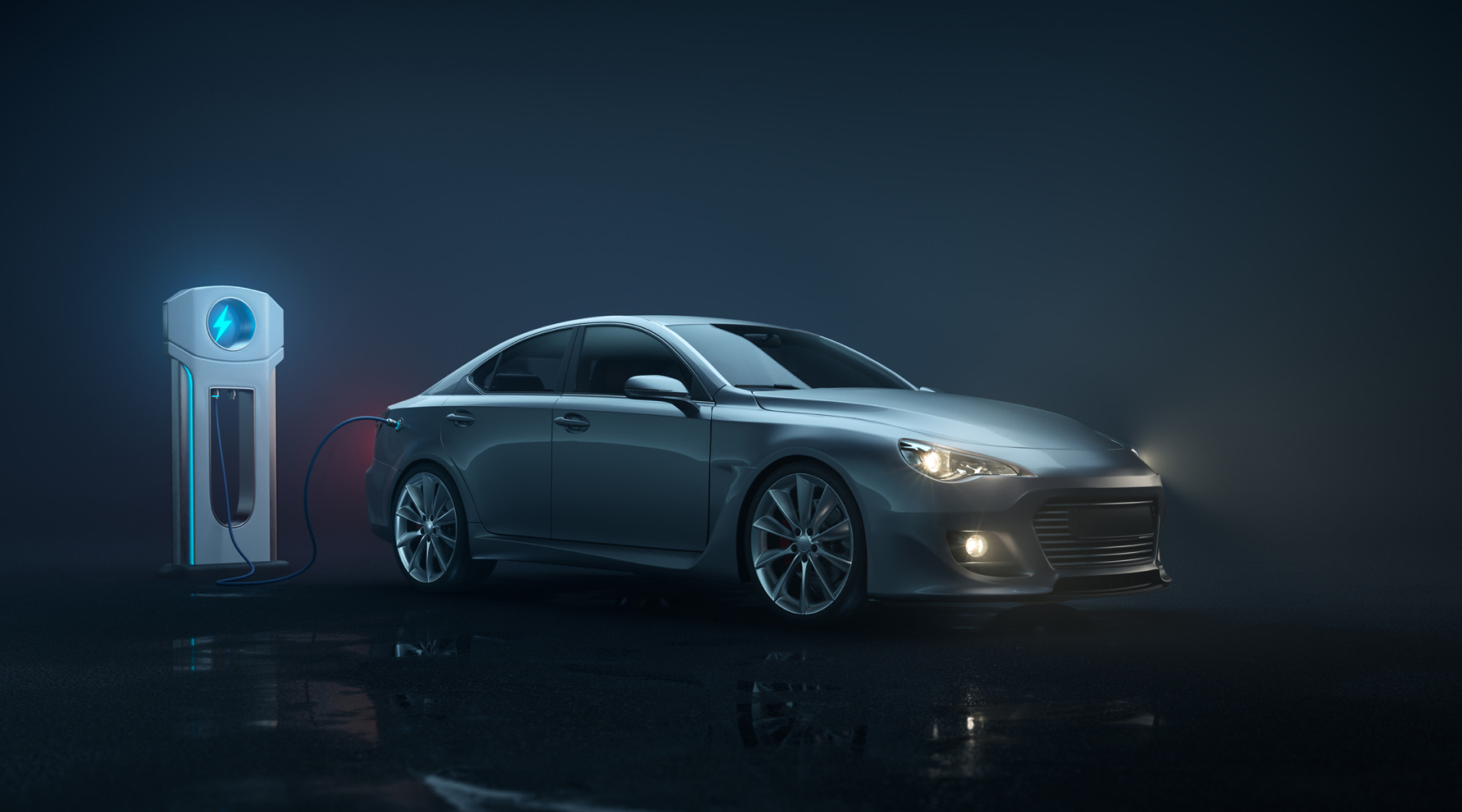 What we know about new EV models and their insurance costs in the new year.
There's a renewed push by car manufacturers to make new electric vehicle (EV) models for 2021 and beyond, including fully electric passenger and commercial cars.
So what can you expect in terms of costs like sale price or insurance rates throughout the year? Currently, electric cars cost about $8,439 per year to own — lower than average across all cars.
5 new electric vehicles on the market in 2021
You'll find a slew of new electric vehicles slated to come out this year. While the 2021 models' ticket prices vary wildly, they fall in line with well-known Teslas like the Model 3, which costs around $40,000.
Despite standard price tags, 2021 and future models often boast more features, technology and driving range than the EVs we've come to know and love. New electrics to keep your eyes on:
BMW i4 – BMW is currently showing the i4 off as a concept car, but the manufacturer says it will start production in early 2021. The model will boast sustainably made, luxury styling and is estimated to have a 370-mile range and $50,000 MSRP.
Ford F-150 hybrid – Though Ford is slated to produce a fully electric F-150 in 2022, this popular truck is available now with an optional PowerBoost hybrid engine. The lowest trim level is priced just under $30,000.
GMC Hummer EV – This iconic model has been reimagined as what GMC calls a "supertruck" with up to 1,000 horsepower and unique offroading capabilities — all for the starting price of $112, 600 MSRP. The 2021 model's reservations are full, but GMC is set to produce new editions for the next several years.
Mustang Mach-E – Also in Ford's 2021 lineup is the new fully electric spin on its familiar sports car, though it's reimagined as a crossover with five trim levels and a price tag starting at $42,895.
Rivian R1T – Rivian is set to deliver its launch model in the summer of 2021 at a base price of $75,000. The company claims its trucks will have an over 300-mile range and hands-free driver assistance features.
How much does electric vehicle insurance cost in 2021?
Electric vehicles typically cost $140 to $200 per month to insure, according to our independent research of insurance rates for car models. That cost is higher than the national average of $108 per month.
However, hybrids cost less to insure, such as the Toyota Prius which runs $100 per month for car insurance. These could be a more affordable option with its lower monthly cost to own.
As more electrics come on the market and insurance companies gather more safety data, you could see average premiums dip. For now, you can compare rates for electric models you like if you haven't pulled the plug on buying yet.
Example electric car insurance rates:
| Electric car model | MSRP | Expected monthly insurance rate |
| --- | --- | --- |
| Audi Q4 E-tron | $45,000 | $197 |
| Ford F-150 hybrid | $33,000 | $169 |
| GMC Hummer EV | $112,600 | $300 |
| Hyundai Kona Electric | $36,450 | $122 |
| Kia Niro EV | $39,090 | $140 |
| Nissan Leaf S Plus | $30, 680 | $185 |
| Rivian R1T | $67,500 | $350 |
| Toyota Prius | $23,475 | $100 |
What tax breaks can I get for buying an electric car?
You can see hefty tax credits for electric vehicles from the federal government. Additionally, some states reward you for buying a new EV.
Federal tax credit: up to $7,500 on qualifying models
New electrics and plug-in hybrids may be eligible for a federal tax credit, lowering your owed income taxes up to $7,500 based on your car's battery capacity.
However, the credit starts phasing out after a model reaches 200,000 vehicles in production. The phaseout disqualifies these models if you bought them after March 31, 2020, lowering their affordability:
2017-2020 Chevrolet Bolt EV
2014-2016 Chevrolet Spark EV
2011-2019 Chevrolet Volt
2012-2020 Tesla Model S
2016-2020 Tesla Model X
2017-2020 Tesla Model 3, including the standard, mid- and long-range
2008-2011 Tesla Roadster
The US Department of Energy gives a comprehensive list of EV models and credit amounts that you're eligible for.
State tax breaks: $1,500 to $2,500, if offered
A few states offer tax credits, rebates or grants, though state incentives aren't widespread across the US. When a state does offer incentives, you typically see credits between $1,500 and $2,500.
For example, California offers up to $2,500 tax credits, awarding amounts based on the type of electric car with battery-electric vehicles getting the highest credits. You can also can receive a grant if you meet certain income qualifications.
How the tax credit works
EV tax credits reduce your income tax dollar-for-dollar, helping you offset the cost of buying an electric car. So if you owe $10,000 in income taxes and your car qualifies for a $7,500 credit, your owed taxes will be lowered to $2,500.
Electric car initiatives under the Biden administration
The Biden administration hasn't detailed plans for expanding electric vehicle tax breaks.
However, the president-elect has suggested a commitment toward clean energy with his promise to invest in environmentally friendly initiatives like electric vehicles and clean public transportation.
The administration also has promised 500,000 new charging stations across the US. If it pans out, the new initiative would make driving an EV over long distances easier and lower upfront costs like buying a portable or home charger.
But for planning purposes, you'll need to consider only current tax breaks and charging options when buying your new electric car.
How to save on electric vehicle insurance
Buying electric car insurance may cost a bit more than average in 2021, but you can lower your premium or consider the savings from your car's reduced maintenance. Ways to save:
Compare traditional vs. specialized insurance companies. Companies that specialize in luxury or electric cars are more familiar with these specialty vehicles. They may quote you a similar rate to its other customers, rather than considering your car a higher risk to insure.
Consider your fuel costs. The average cost to "fuel" up an EV is 3.68 cents per mile, while gas-powered pickup trucks can cost 13.88 cents per mile. In this case, you could save $1,500 per year on fuel if you drive 15,000 miles.
Look for electric vehicle discounts. You can shop with companies like Travelers that offer hybrid or electric car discounts because of their lower environmental impact.
Because of new competition for electric cars on the market and the possibility for new government clean energy initiatives, an EV's cost to own could come down in the near future.
Also in 2021, new models offer more features for the price than past models have. And if you shop around or choose a hybrid model, you could see a similar ownership cost as gas-powered cars.
Photo: Getty Images