15 top-performing stocks through the coronavirus pandemic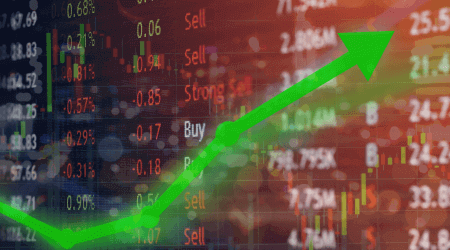 These stocks have not only survived, but are thriving in the midst of global chaos.
While many stocks have suffered greatly from the sudden coronavirus pandemic and shelter-at-home orders spanning the globe, several companies not only have made it through the crisis unscathed, but have grown tremendously.
These stocks were strong places to put your money in when the world was shutting down, and they could be contenders for long-term performance if recent trends continue.
Included are NYSE- and NASDAQ-listed stocks with market capitalizations of $8 billion or more — approximately the threshold for inclusion in the S&P 500 index — measured over the past three months.
1. Moderna (MRNA) +196%: The biotech company's stock has nearly tripled since its coronavirus vaccine was granted fast-track status by the FDA.
2. Wayfair (W) +99%: Just shy of doubling its stock price, the online home store rebounded from a five-year low when Americans, locked up in their homes, began reassessing and upgrade their furnishings and home goods.
3. Zoom Video Communications (ZM) +85%: With much of the American workforce suddenly working from home, Zoom has become the video conferencing platform of choice.
4. Teladoc Health (TDOC) +73%: With hospitals working at capacity, people have had little choice but to call for medical advice. The multinational Teladoc offers 24/7 access to licensed doctors.
5. Dexcom (DXCM) +68%: Initially sold off with the rest of the stock market, the maker of blood glucose monitors for diabetics reported first-quarter earnings far higher than Wall Street estimates, propelling its stock well past what it lost in March.
6. BioNTech (BNTX) +66%: The German developer of immunotherapies for cancer patients has begun trials for its coronavirus vaccine.
7. Pinduoduo (PDD) +63%: This Chinese e-commerce marketplace is challenging Alibaba and JD.com as stay-at-home orders boost online shopping through its website.
8. Peloton Interactive (PTON) +63%: While gyms are closed across the country, investors have revved up this exercise bike and workout streaming membership service.
9. Etsy (ETSY) +62%: The e-commerce site for handmade and craft items was quick to produce and sell homemade face masks as COVID-19 concerns ramped up.
10. Shopify (SHOP) +56%: The e-commerce platform is helping small businesses quickly set up online shopping for its products and services.
11. Twilio (TWLO) +55%: Small businesses are going digital with this cloud communications platform's AI customer support during the pandemic.
12. Chewy (CHWY) +49%: Stuck at home, pet owners have reached out en masse to this online pet food and supplies retailer.
13. MarketAxess (MKTX) +48%: The international fintech bond trading platform has surged as market volatility prompts investors to buy and sell more often.
14. Datadog (DDOG) +46%: The rush to do business online has benefited this service that monitors computer servers, databases, apps and more through SaaS.
15. Wheaton Precious Metals (WPM) +46%: Despite an initial drop during the panic selling of mid-March, this silver seller is spiking higher as a result of uncertainty about the future.
As always, past performance is no guarantee of future results, but the lessons provided by these stocks can help inform investors about how the market reacts to major events, as well as help guide investors in how to diversify their portfolio.
Photo credit: Getty Images