1 in 4 borrowers puts at least 11% of paycheck toward student loans – here's how to lower repayments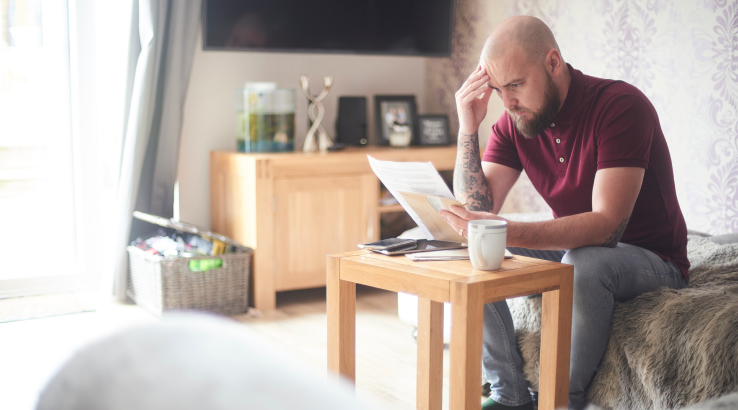 Go for a longer term or income-driven repayments if your student loans are eating up too much of your income.
One quarter of student loan borrowers spend 11% or more of their take-home income on student loan repayments, a study by the JP Morgan Chase Institute found.
"Student Loan Payments: Evidence from 4 Million Families" also found that low-income borrowers were more likely to become delinquent. Low-income households only made consistent repayments 44% of the time, while high-income families made consistent repayments 63% of the time.
These numbers don't take into account the economic impact of the coronavirus outbreak. The study is based on data collected from Chase checking accounts between July 2012 and July 2018. While most federal loans are in automatic forbearance until October, it's possible that borrowers could end up spending a larger portion of their incomes — and default at higher rates — once repayments resume.
Luckily, student loans are a lot more flexible than other types of debt. If you're struggling to make repayments every month, there are a few steps you can take to ease the burden of the cost.
Lengthen your loan term
Lengthening your loan term, or the amount of time you have to repay the loan, breaks up your balance into lower monthly repayments. This option is available on most federal and private student loans.
Most private student loan providers offer terms as long as 20 or 25 years.
But it's expensive, especially if you have a high balance. Lengthening your term also increases your loan cost by allowing more time for interest to add up.
How to sign up
If you have federal loans, you can lengthen your loan term by signing up for an extended repayment plan, which runs 25 years. Or you can consolidate federal loans with a Direct Consolidation Loan and sign up for a standard repayment plan with a 30-year term.
You can typically do this by logging onto your servicer's website. But in some cases, you might have to fill out a form and mail it into your servicer.
Private student loan holders should reach out to their servicers and explain their financial situation. If it seems like you're in danger of defaulting, servicers are often willing to extend your term.
Sign up for graduated repayments
Graduated repayment plans start low and increase every two years. They're great if you expect to see a steady increase in your salary as you progress in your career. And since repayments eventually increase, it's often not as expensive as just extending your term.
While in a few rare cases you can find graduated repayments with private lenders, this is generally only an option on federal loans.
How to sign up
If you have federal loans, you can sign up for graduated repayments by switching to a Graduated Repayment Plan or an Extended Graduated Repayment plan.
The graduated repayment plan comes with a 10-year term — or a 30-year term if you have a Direct Consolidation Loan. The extended plan comes with a 25-year term.
With private loans, reach out to your servicer and ask if graduated repayments are available.
Go on an income-driven repayment plan
Currently there are five different repayment plans that are based on your income if you have federal loans. With these plans, you'll pay between 10% and 20% of your discretionary income. Depending on the plan, the government forgives whatever balance is left after 15 to 25 years of income-driven repayments.
Discretionary income is what's left after you reach 150% above the poverty line. That's currently $19,140 for an individual — and higher if you have a family. If your income doesn't reach 150% above the poverty line, you don't have to pay anything.
Some private student loan providers might also offer a version of this if your financial situation has changed.
How to sign up
You can sign up for income-driven repayment by filling out a form on the Federal Student Aid website — you'll need your login credentials from when you completed the FAFSA. You'll need to provide several documents that show how much you earn. And you need to renew your plan each year to avoid getting kicked off.
If you have private loans, call your servicer and explain your situation. If your servicer is willing to offer income-driven repayments, you'll also likely need to submit documents and renew the plan each year.
Refinance for a longer term
Some private student loan servicers are more flexible than others. If yours won't budge, you might want to consider refinancing. This involves taking out a new loan with a new lender to pay off your current loan. This new loan comes with different rates and terms that hopefully better fit your budget.
If you have low income, you might want to consider applying with a cosigner or coborrower. Lenders will often consider your combined income and the highest credit score when evaluating the application.
This option might be great for private student loan borrowers, but it's generally not the best choice if you have federal loans. Private lenders don't have as many repayment plan options. And you'll lose access to perks like multiple deferment and forbearance options and eligibility for some forgiveness programs.
Talk to your servicer before missing a payment
Staying in touch with your servicer is key to staying on top of your loans and avoiding default. If you're overwhelmed by your options or just don't know where to start, your servicer should be able to walk you through your choices.
Photo: Getty Images