As $11 billion flows out of Tether, should investors worry about another stablecoin crash?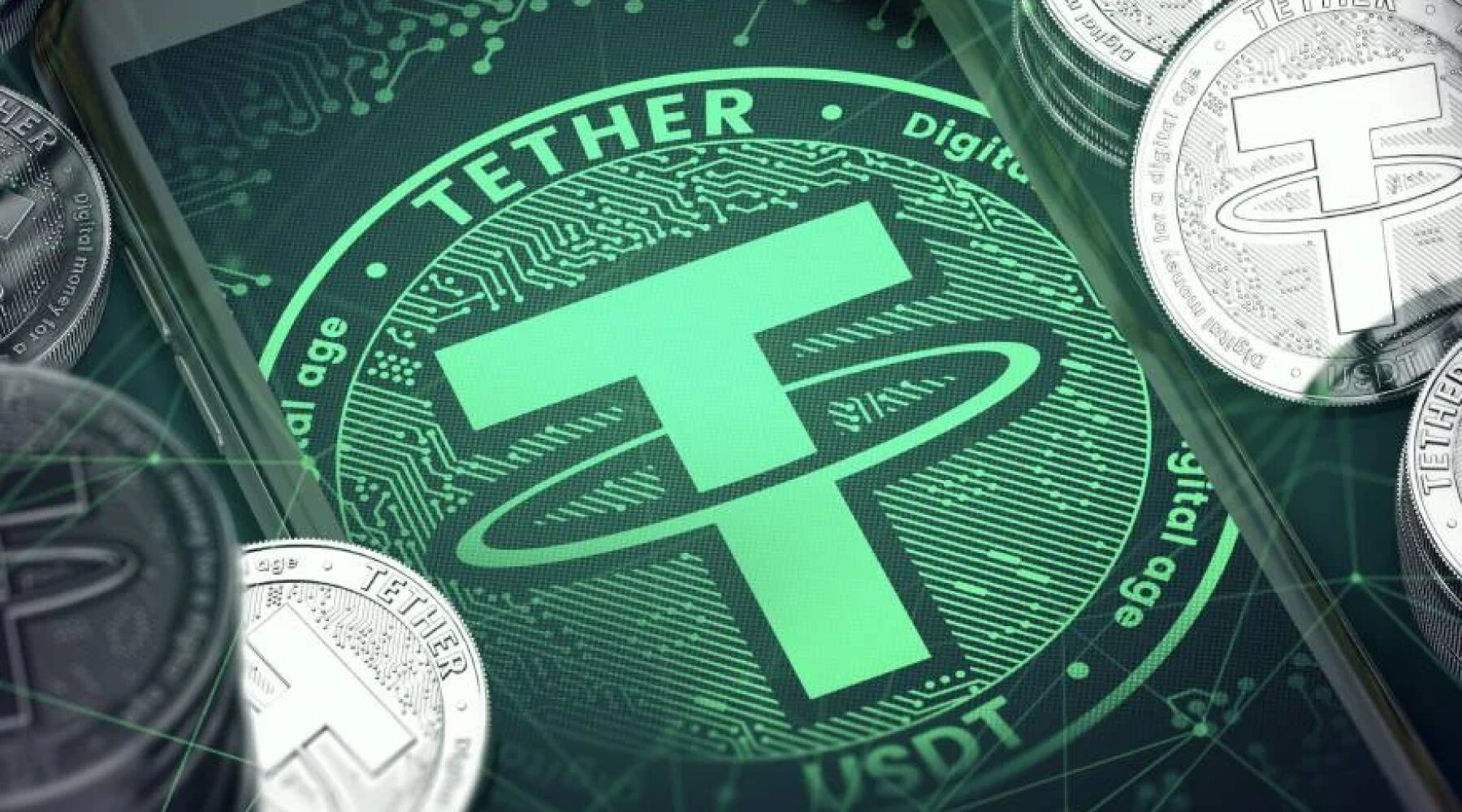 Tether lost its peg at $1 only briefly, and it still remains the largest stablecoin. But funds are flowing out. Here's what you need to know.
Disclaimer: This page is not financial advice or an endorsement of digital assets, providers or services. Digital assets are volatile and risky, and past performance is no guarantee of future results. Potential regulations or policies can affect their availability and services provided. Talk with a financial professional before making a decision. Finder or the author may own cryptocurrency discussed on this page.
Terra's stablecoin UST crashed earlier this month, bringing its value down to pennies instead of matching the US dollar. The market panic that followed, combined with losses in cryptocurrencies and tech stocks, caused Tether (USDT) — another stablecoin — to trade slightly below the $1 peg.
The slip was brief — though it was trading at 99.9 cents today. But about $11 billion in capital has flowed out of the third-largest cryptocurrency since the crash.
Before investors worry, though, it's important to understand the difference between USDT and UST. They rely on different mechanisms to hold the $1 peg.
Algorithmic vs. collateralized stablecoins
There are two main types of stablecoins: algorithmic and collateralized.
Algorithmic stablecoins like UST rely on smart contracts and algorithms combined with another cryptocurrency — in Terra's case, it was LUNA — to lower or increase the supply of a stablecoin to keep the $1 peg. That value was supposedly locked in.
That's the main issue highlighted by many experts in the field — it's almost impossible to hold a stable peg by relying on a volatile asset like another crypto.
Collateralized stablecoins like USDT, on the other hand, rely on collateral. This means the company behind the stablecoin backs it in a 1:1 ratio either in US dollars or US-backed securities. This guarantees that even if the $1 peg breaks, you can always convert your stablecoin for US dollars at a rate of 1:1. UST was instead fixed to Luna, with a variable price.
UST was not the first algorithmic stablecoin to crash
Opponents of algorithmic stablecoins have had real-world examples that protecting the $1 peg with smart contracts and not real collateral is almost an impossible task.
Basis Cash (BAC) was an algorithmic stablecoin launched in 2020. A year later, it lost parity with the US dollar. Do Kwon, Terra's founder and CEO was behind this project as well, according to CoinDesk.
Tether isn't without controversy
That's not to say Tether is free of risk — or at least from controversy.
Some regulators say Tether hasn't always had the collateral it's claimed. In October last year, the Commodities Futures Trading Commission (CFTC) found that USDT wasn't "fully backed" by reserves in a bank account, as the company had said in the past. Tether responded that it has always maintained adequate reserves.
An alleged lack of full transparency also led Tether to settle charges last year with the New York state and the CFTC over its reserves and disclosure practices.
For example, in its attestation report Tether claims it owns 6.2% in "other investments (including digital tokens)". We don't know what these are, or if they were impacted by the recent crypto price collapse.
Also, 8.34% of its collateral is backed by a combination of secured loans and corporate bonds, funds and precious metals. Similar to their "other investments", we don't know any details about these investments or how secure and reliable they really are.
Tether is now partially backed by non-US securities
In the last attestation report, Tether said its US Treasury holdings increased by 13% to $39.2 billion in the first quarter, while commercial paper fell 17% to $20.1 billion.
The company also announced that it now owns around $286 million in non-U.S. government bonds. However, Tether didn't say which governments issued the bonds.
USDT remains the largest USD stablecoin with a market cap $20 billion larger than the second-most-popular stablecoin USDC.
Kliment Dukovski owns cryptocurrencies as of the publishing date.