Finder is committed to editorial independence. While we receive compensation when you click links to partners, they do not influence our content.
Compare $1,000 cash loans
Find lenders that offer loans up to $1,000 – even with bad credit.
Editor's choice: OppLoans Installment Loans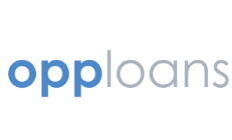 Go to site
When you need $1,000 as soon as possible, an installment loan might be your best bet. These loans are costly, but most providers offer loans as soon as tomorrow.
Top $1,000 loans
How to get a $1,000 loan
Make sure you're eligible. Lenders look at factors like where you live and your income when you apply for a loan.
Compare lenders. Use the table below to find a lender that offers $1,000 loans you can qualify for.
Apply. Found a lender you like? Click the Go to Site button on our table to get started on the application.
Review your offer. Lenders will contact you within a few minutes with an offer if you're approved. Read it carefully before signing anything.
Get your $1,000. You can usually get your money deposited into your account as soon as one business day.
How much will the loan cost?
How much your loan costs depends on the APR and the loan term.
Installment loans might work with bad credit borrowers, but they're expensive. It's common for rates to top 100%and usually you have between three and 12 months to repay an an installment loan. A shorter loan term might give you higher monthly repayments but it'll help you save on interest.
Use our calculator below to figure out how much a $1,000 loan will cost you.
Monthly repayments calculator
See how much you'll pay
Your loan
Loan amount
Loan terms (in years)
Interest rate
Based on your loan terms...
You can expect to pay back $ per month
This breaks down to...
$ in
principal
and
$ in
interest
charged
Compare $1,000 loans now
Am I eligible for a $1,000 loan?
You can generally get an installment loan if you meet the following criteria:
Over 18 (19 or 21 in some states)
Have a steady source of income
Live in an eligible state
Most installment loan providers don't operate in all states due to regulations. However, you can often find an installment loan even if you have bad credit or rely on government benefits.
Are $1,000 personal loans available?
Yes. There are some lenders like PNC or Upstart that offer personal loan amounts as low as $1,000. However, these are more difficult to qualify for — you may not qualify if you have bad or fair credit. If you do have good credit, consider borrowing a larger personal loan and simply repaying what you won't use. This will help lower the cost of borrowing significantly and prevent you from paying the excessive fees charged by short-term lenders.
Can I get a $1,000 loan with no credit check?
No credit check loans are available, but you should consider if applying for a loan with no credit check is necessary. Most short-term lenders will consider you for a loan even if you have a few bad credit listings on your file.
Check the eligibility criteria listed for both bad credit and no credit check lenders and see which one best meets your needs.
A no credit check loan can be very risky
What to know when comparing $1,000 loans
How you compare your options largely depends on whether you're applying for a payday loan or a standard $1,000 loan. Below, we've broken down what you need to know.
Am I eligible? Don't waste your time applying for a loan you can't qualify for. Check your eligibility first.
What is the APR? Installment loans are generally expensive, but some providers offer more competitive APRs than others.
What is the term of the loan? Try to find the shortest term that you can comfortably afford to save on interest.
What are the fees? While fees are included in the APR, it's good to be aware of the charges you might have to pay upfront.
What's the lender's reputation? See what other borrowers have to say by reading reviews on sites like Trustpilot and the Better Business Bureau.
How do you know if a lender is legit?
Are payday loans available in my state?
How to increase your chances of being of approved
While there is no definite way to make sure a lender approves your application, it could help your application to keep the following in mind:
Establish eligibility criteria. On each finder.com loan review page, you'll find a list of eligibility criteria you need to meet in order to be approved for the loan. Take some time to go through these before applying. If you have doubts about any part, you can always call the lender.
Go through your credit report. It's a good idea to get a free copy of your credit report online before you apply. Understanding of your credit history will put you in a better position to know what loans you can and can't apply for.
Limit your applications. Every time you apply for a loan, it counts as an inquiry on your credit report. Submitting too many applications can negatively affect your credit score. If you want to compare your options without going through the hassle of applying to multiple lenders, try a lender-matching service instead.
What to avoid
When you look for a $1,000 loan, bear in mind that it can come with associated risks:
Avoid taking on more debt than you can handle and exercise caution throughout the loan process.
A short repayment period and high fees translate into high repayments.
You can avoid high interest rates by comparing multiple lenders. Remember to consider all costs, including financing fees if applicable.
Compare more lenders that offer $1,000 loans
Check the websites of any providers you're interested in to confirm they operate in your state of residence.
What type of loan are you looking for?
Frequently asked questions about $1,000 loans
More guides on Finder