Finder is committed to editorial independence. While we receive compensation when you click links to partners, they do not influence our opinions or reviews. Learn how we make money.
Compare 10-year term life insurance policies
If you're a decade away from paying off debt or retiring, this affordable policy could be a good fit.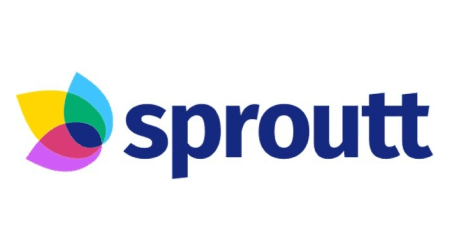 Compare 40+ top-rated insurers
10-min online application
Nearly any age & health accepted
Get quotes
Ideally, your life insurance policy should last as long as your longest financial obligation. If you've done the math and realized you have just 10 years' worth of financial obligations on your plate — like a mortgage or business loan — consider a 10-year policy. It's also a popular option for people who are counting down the years until they retire.
How much is a 10-year term life insurance policy?
Your premiums are locked in for the life of the policy, so aim to take out a policy as soon as you need it to get the best possible rate. Your rate is determined by a range of factors such as your age, health, lifestyle, occupation and medical history.
To calculate the typical cost of a 10-year policy, let's look at $250,000 of coverage.
According to our research, a 30-year-old nonsmoking man living in Los Angeles, California can expect to pay between $9.46 and $31.94 a month, or $8.60 and $24.50 a month for a woman. The rates for a smoker are higher, typically from $29.02 to $57.71 a month for a man and $23.65 and $46.03 a month for a woman.
Sample monthly rates for a $500,000 10-year term life policy
| Age | Man | Woman |
| --- | --- | --- |
| 25 | $13.76 – $53.38 | $12.04 – $36.75 |
| 30 | $13.76 – $53.81 | $12.04 – $41.13 |
| 35 | $13.76 – $57.75 | $12.47 – $43.31 |
| 40 | $17.20 – $67.81 | $15.48 – $49.88 |
| 45 | $25.80 – $91.88 | $22.79 – $72.19 |
| 50 | $38.27 – $118.56 | $32.68 – $105.88 |
| 55 | $63.41 – $164.16 | $48.16 – $124.96 |
| 60 | $101.91 – $241.96 | $69.66 – $177.96 |
| 65 | $174.56 – $395.71 | $113.52 – $275.21 |
| 70 | $285.60 – $781.56 | $180.00 – $524.71 |
Do I need a 10-year policy?
Your life insurance policy should cover your longest financial obligation. So in short, a 10-year policy is suitable for anyone who has just a decade left of financial responsibility. It makes sense to purchase a 10-year policy in these situations:
Protect your income. Do you have dependents relying on your income? A 10-year policy is cheap, and while it may not last long, it's better than not having a policy at all. If you die, it will provide your family with the money they need to live, as well as pay off any remaining debts and cover your funeral expenses. When you're in a better financial position, you can look at purchasing a new, longer policy or converting to a permanent policy.
Pay off debt. If you're taking out a 10-year mortgage on your home or have 10 years left on your loan, you may only need a decade of coverage. By taking out a policy, you'll have the peace of mind in knowing your family won't be burdened with those payments if you die.
Cover your kids' college costs. Maybe your last policy expired, or maybe you had kids later on in life. Either way, most people buy a policy that takes their children through college and into adulthood, when they begin working and earning money themselves. If there's only 10 years before your children are in the workforce, this term may suit you.
Plan for retirement. Seniors in their late 50s and 60s who are edging closer to retirement tend to opt for a 10-year policy. At this stage of your life, you're probably in a good career position and funneling more money into your savings accounts and 401(k). A term life policy can protect your income, and any financial responsibilities that may crop up, such as buying a vacation home.
Supplement your existing policy. Say you planned ahead and bought a $250,000, 25-year term policy when you were younger. Ten or 15 years later, you have a mortgage, a business or another kid, and you're underinsured. You can ladder your life insurance by purchasing an additional policy to protect your family from those financial obligations.
Secure a loan. If you need to take out a personal or business loan, you can secure it with a life insurance policy. This reassures lenders that you have every intention to pay back the money — even if you die.
Get free quotes for 10-year term life insurance
Who shouldn't get a 10-year term policy?
It depends on your financial situation and where you are in your career. Ideally, your life insurance policy should cover your longest and most expensive financial obligation, or take you up until your retirement. That way, if you die before, your family won't be responsible for your debts, and your policy will provide the income they need to live. You might consider a different term length if:
You need a business loan. If you need to take out a business loan, a short-term policy can fast-track your approval by a lender. Basically, it guarantees the money will be paid back, even if you die.
Your have more than 10 years left on your mortgage. If you have a 15-, 20- or 30-year mortgage, you'll want to consider a policy that covers those payments, such as a 20-year term or 30-year term. Remember, your debt doesn't die with you, so if you die, your family will be responsible for making those payments.
What happens after the 10-year term is up?
When your policy expires, so does your coverage. At this stage, there are a few options to choose from:
Renew the policy. Do you still need coverage? If you're under 70, you can opt to purchase a new policy before yours expires. The rate reflects the market rate as well as your age and health, so it will be higher. You may also have to take another medical exam.
Convert the policy. Most term policies are convertible, meaning you can upgrade to a permanent policy — such as whole life — before a deadline. With most insurers, you can convert without providing extra evidence of your insurability, like taking another medical exam. While permanent policies are much more expensive, they offer lifelong protection and have an investment portion, so they suit people who want their policy to play a bigger role in their financial and estate planning.
Let the policy lapse. If you no longer need coverage, no action is required.
What's my risk of dying in the next 10 years?
Age is a life insurance carrier's number one consideration. The reason for this isn't a secret: The older you are, the more likely it'll have to pay out your policy. In determining your rate, underwriters look at life expectancy data.
Let's continue with our example of a 50-year-old policyholder. For the typical 50-year-old man, the risk of dying in the next 10 years is 7.35%. For the average woman, it's 4.57%.
To put this into context, a man who turns 65 today can expect to live until 84.3, while a woman is likely to live until 86.6. Keep in mind these are average numbers — around a quarter of 65-year-olds will reach their 90th birthday.
Bottom line
Typically, people purchase a 10-year policy with a specific purpose in mind, whether that's to cover their mortgage and debts, secure a loan or plan for retirement. It's great for short-term financial obligations and is budget-friendly enough to fit into most families' financial planning.
Before signing off on a provider or policy, check out our guide to life insurance.
Frequently asked questions
More guides on Finder