10 stocks that might be affected by Trump's new executive order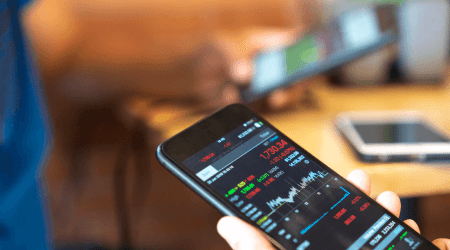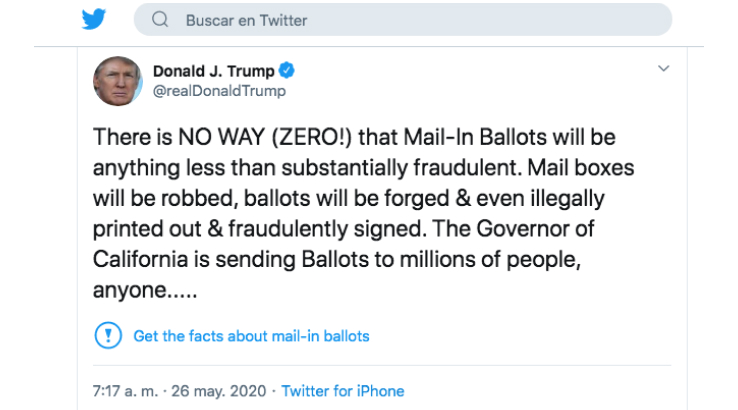 Social media sites are in the crosshairs, but news, comments and reviews could all be affected.
Years-long criticism of an Internet law known as Section 230 — from both sides of the political aisle — has climaxed with a new executive order. President Donald Trump has directed the Federal Communications Commission (FCC) to clarify the circumstances when a computer service provider would lose its liability for overstepping its right to moderate user content posted on its site.
The executive order is clearly aimed at social media giants Twitter (TWTR), Facebook (FB), Instagram (FB) and YouTube (GOOGL and GOOG). They were specifically called out, but its reach would extend all across the Internet. Any website that actively moderates the tweets, posts, videos, reviews, comments, opinions and even search results that are published on their sites by users could be sued for over-moderating that content.
Some of the stocks most at risk from the Section 230 reform
Twitter (TWTR): The company sparked the executive order by labeling tweets, including the president's, as "potentially misleading."
Facebook (FB): The company regularly monitors content and removes Facebook and Instagram posts or entire accounts, including recent coronavirus-related content that has been removed as spam or misinformation.
Alphabet (GOOGL and GOOG): The parent company of YouTube, which has recently banned and removed videos critical of the World Health Organization during the coronavirus pandemic.
Amazon (AMZN): The company regularly moderates reviews of products and can ban users from reviewing.
eBay (EBAY): Moderators investigate feedback flagged as inappropriate and take actions.
Yelp (YELP): The company has gone to court over removing users' reviews.
Tripadvisor (TRIP): The company also regularly removes reviews for a variety of reasons.
New York Times (NYT): Comments on news articles are moderated for "civility."
Fox (FOXA and FOX): Comments on Fox News forums are moderated to create a "safe and intellectual commenting environment."
News Corp. (NWSA and NWS): Comments on The Wall Street Journal, New York Post and other sites are edited by moderators.
Why they could be at risk
Section 230 is part of the Communications Decency Act, and it allows computer service providers like Twitter and Facebook to allow users to express themselves without risk of being sued for something a user communicates — though the user can still be sued for things like defamation and copyright infringement. In addition, providers can moderate their users' content as long as they make a good faith effort to restrict content that is "obscene, lewd, lascivious, filthy, excessively violent, harassing or otherwise objectionable."
This type of moderation has historically targeted profanity, harassment, pornography, sex trafficking, terrorism and marketing scams, but now the debate has carried to fake news, deepfakes, Chinese or Russian propaganda and controversial topics like vaccines, 5G technology and coronavirus treatments.
The problem is where you draw the line between objectionable content and content that's protected by the First Amendment. If a provider moderates beyond its limited authority granted by Section 230, it risks losing the protection from being sued. The more it exercises editorial control, the more responsibility it takes for its actions.
While former Vice President Joe Biden has publicly called for a revocation of Section 230 due to the unrestrained proliferation of misinformation, President Trump has asserted through the executive order that content moderation has gone too far and stifled free speech.
"We cannot allow a limited number of online platforms to hand pick the speech that Americans may access and convey on the Internet. This practice is fundamentally un-American and anti-democratic. When large, powerful social media companies censor opinions with which they disagree, they exercise a dangerous power," Trump's order stated.
It's unclear yet what revisions or reforms may be undertaken as a result of the executive order, as well as when content providers may become exposed to the liability risk. The FCC would likely first announce proposals to any changes, or the courts would need to take up any lawsuits challenging Section 230 while also considering previous legal precedents.
Photo credit: Getty Images, Twitter