10 Christmas movies to watch if you're a grinch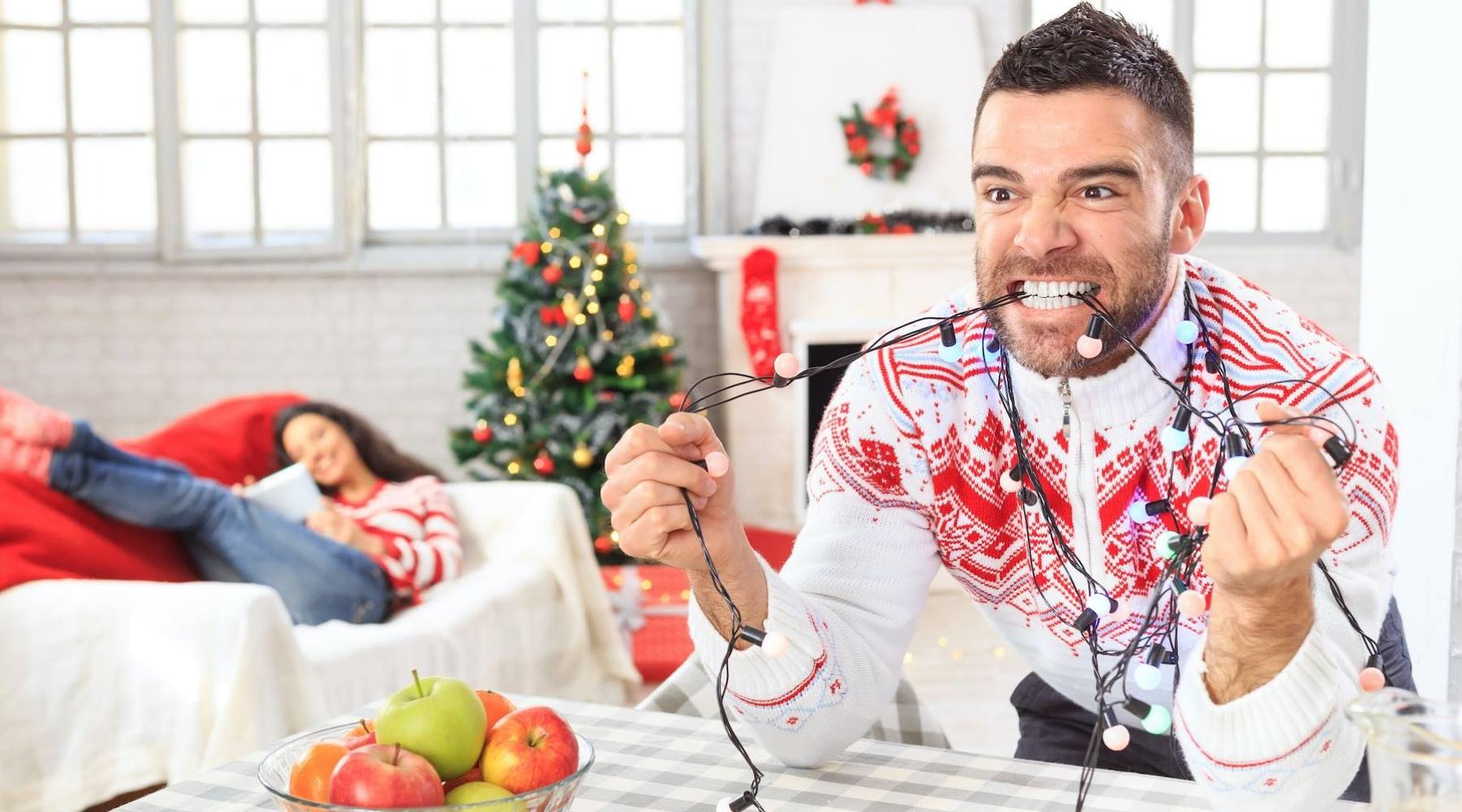 Abandon all cheer, ye who enter here.
The festive season is just around the corner. The halls are decked, that obnoxious Mariah Carey song is everywhere and people are running around buying presents like it's the end of the world. Even worse, streaming services and TV channels are brimming with cheerful holiday flicks – the kind where everyone learns a lesson or finds true love by the time the end credits roll. Barf.
OK, maybe you're not quite that grinchy, but you would still like to watch a holiday-related movie that doesn't leave you in a sugar coma. Worry not, as we have some excellent options for you. From an action-heavy classic to a black comedy about a mall Santa behaving badly, feel free to take your pick.
10 Christmas movies to watch if you're a grinch
Die Hard
---
Year: 1988
Cast: Bruce Willis, Alan Rickman, Bonnie Bedelia, Reginald VelJohnson
---
Hoping to spend Christmas with his estranged wife, NYPD detective John McClane travels to LA. Too bad his wife is one of the people who have been taken hostage by German terrorists at the Nakatomi Plaza, so it's up to him to save the day. Turns out, battling terrorists can be incredibly festive.
A holiday staple by this point, Die Hard is packed with explosive action scenes and memorable performances. Thrilling from start to finish, it will only leave you wanting more. Which is good, because there are several sequels you might want to add to your watchlist.
Stream it on HBO Max+
Rent it on Amazon

Iron Man 3
---
Year: 2013
Cast: Robert Downey Jr., Guy Pearce, Gwyneth Paltrow, Don Cheadle
---
If Die Hard is a Christmas movie, Iron Man 3 is a Christmas movie as well. The plot revolves around a PTSD-suffering Tony, who embarks on a journey of self-discovery as he fights against a powerful villain. Oh, and the entire story is set around the holidays, so there's that.
Witty and full of twists, the movie is a solid entry in the Marvel catalogue, especially thanks to Robert Downey Jr.'s performance as the playboy billionaire trying to figure out how to move forward.
Iron Man 3 is a story of perseverance and hope which also happens to have dazzling fight scenes and hilarious dialogue. It's the perfect balance.
Stream it on Disney+
Rent it on Amazon
Bad Santa
---
Year: 2003
Cast: Billy Bob Thornton, Tony Cox, Lauren Graham
---
Bad Santa follows a miserable con man and his partner, who pose as Santa and his Little Helper to rob department stores on Christmas Eve. Things take a turn when the con man starts to build an unexpected relationship with a bullied kid.
The movie is violent and profane, which instantly qualifies it as an anti-Christmas delight. Still, it's hilarious and has some unexpected heart, so you might end up thinking of it as touching by the time it wraps up.
Buy it on Amazon
Monty Python's Life of Brian
---
Year: 1979
Cast: Graham Chapman, Michael Palin, John Cleese
---
A British comedy starring and written by Monty Python, Monty Python's Life of Brian centres on a man born on the original Christmas in the stable just next door to Jesus Christ. He then proceeds to spend his life constantly being mistaken for the Messiah, which leads to fun misadventures.
Life of Brian is wacky and satirical – basically the perfect movie to watch around the holidays. A beloved cult classic, it was light-years ahead of its time.
Stream it on Netflix
Rent it on Amazon
Krampus
---
Year: 2015
Cast: Adam Scott, Toni Collette, David Koechner
---
This horror comedy is based on the eponymous character from Austro-Bavarian folklore: a creature half-goat, half-demon who punishes children who have misbehaved during the Christmas season. That should be reason enough to pique your interest.
A young boy, frustrated by the constant quarrel between the members of his dysfunctional family, accidentally awakens a demon set on punishing them all. Mayhem ensues. Fun!
Stream it on FuboTV
Rent it on Amazon

Better Watch Out
---
Year: 2016
Cast: Olivia DeJonge, Levi Miller, Ed Oxenbould
---
Speaking of horror, here's another underrated entry that might tickle your fancy. In Better Watch Out, a babysitter must defend herself and a 12-year-old boy from intruders, only to discover that this is far from your average home invasion.
With a strong cast, the movie is pure joy to watch. Sinister, clever and unpredictable, it will keep you glued to the screen.
Stream it on Prime Video
Rent it on Amazon
Anna and the Apocalypse
---
Year: 2017
Cast: Ella Hunt, Malcolm Cumming, Sarah Swire
---
Who would have thought that zombies and Christmas can go hand in hand? When a zombie apocalypse erupts in a sleepy town, high school student Anna and her friends have to rely on each other as they desperately try to reach their loved ones.
With catchy musical numbers and delicious action sequences, Anna and the Apocalypse is gruesome and whimsical. A combo that works surprisingly well in this case.
Stream it on Hulu
Rent it on Hulu

Home Alone 2: Lost in New York
---
Year: 1992
Cast: Macaulay Culkin, Joe Pesci, Daniel Stern, Catherine O'Hara
---
But Home Alone is a classic Christmas movie, you might say. Sure. Yet, the follow-up is ridiculously violent, to the point where you might actually feel bad for the poor robbers.
Set one year after the original, Home Alone 2 sees Kevin stranded away from his family in New York, where he runs into the Wet Bandits and has to once again use his ingenuity to escape. Donald Trump has a cameo, but we're willing to overlook that.
Stream it on Disney+
Rent it on Amazon
The Godfather
---
Year: 1972
Cast: Marlon Brando, Al Pacino, James Caan
---
Widely regarded as one of the best movies of all time, this mob drama focuses on the powerful Italian-American crime family of Don Vito Corleone, as the patriarch transfers control of his clandestine empire to his reluctant son.
By this point you've probably heard The Godfather is brilliant, so we won't insist upon that. What you may not know is that the younger Corleone goes Christmas shopping at one point, which more than qualifies the movie as a fitting holiday watch. Since we're at it, you might want to binge the whole trilogy for good measure.
Rent it on Amazon

Reindeer Games
---
Year: 2000
Cast: Ben Affleck, Gary Sinise, Charlize Theron, Dennis Farina
---
Is this Ben Affleck's best movie? Far from it. Yet, it features reindeer right there in the title. If you must watch it, there's no time like the holidays to tune in.
After assuming his dead cellmate's identity, an ex-convict is kidnapped and forced to participate in a casino heist. Reindeer Games is entertaining and offers some fun twists, like the robbers wearing Santa costumes. You could do worse.
Stream it on FuboTV
Rent it on Amazon
So you aren't the grinch after all? Check out our list of best Christmas movies, but be warned they have all the festive cheer. Otherwise you can compare Australian streaming providers here.